5 Ways To Bring Sexy To Your Workout
January 27, 2015 — 10:30 AM
Life is too short to not look amazing while getting your fitness on. From the sports bra you choose right down to the leggings, your wardrobe can determine how good of a workout you have, as well as how you feel about yourself afterward. Choose an outfit that's not only comfortable, but also allows you to exude enough confidence to do your squats, then meet your friends out without having to change a thing.
Who says you can't break a sweat and look sexy while doing it? Feel phenomenal in your skin during (and after) working out, and take your wardrobe to a whole new level when you try these five fashion trends from Carbon38.
Photo courtesy of the author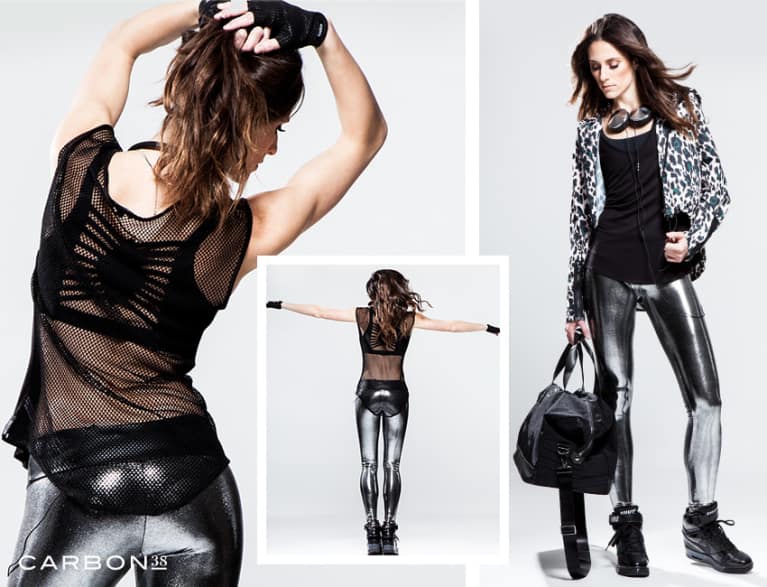 A good pair of metallic leggings work like magic, making your derriere look lifted, your legs look leaner… and they just might make you feel like moonwalking. Metal toned leggings are on-trend and ooze gorgeous.

Pair your metallic leggings with a mesh top for an edgy look you can rock inside and outside of the dance studio. A mesh top is a great way to show off your toned upper body and a hot sports bra will make you feel like a fitness rebel. After your workout, throw on your favorite pair of wedge sneakers and go from gym wear to street chic in seconds.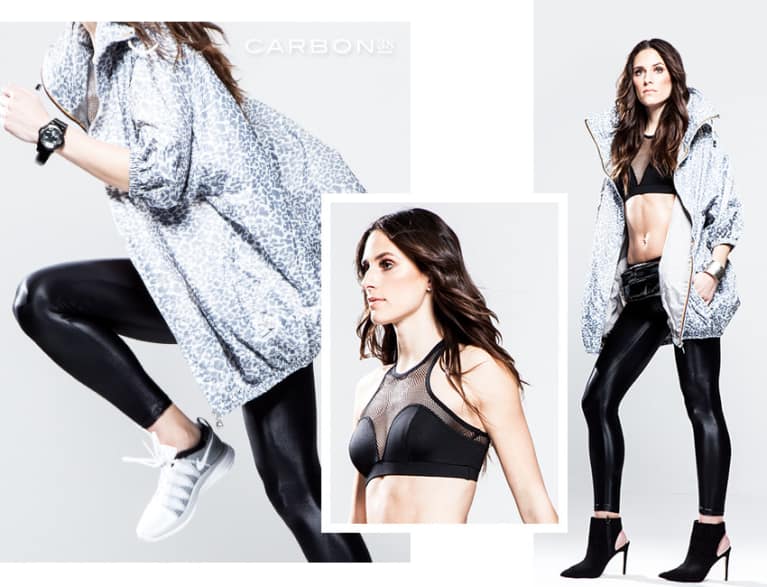 Get ready to sprint to this runway-to-running oversized jacket trend! Elevate your wardrobe and get to cheetah speed in no time with expert draping and a lightweight, waterproof design. Combine your oversized outerwear with a mesh crop top and liquid leggings for a chic look that will also leave you feeling refreshed.

Oversized outerwear is the perfect trend to work into your post-workout trip to the farmer's market, keeping your core warm from the gym with the added benefit of looking oh-so-fashionable.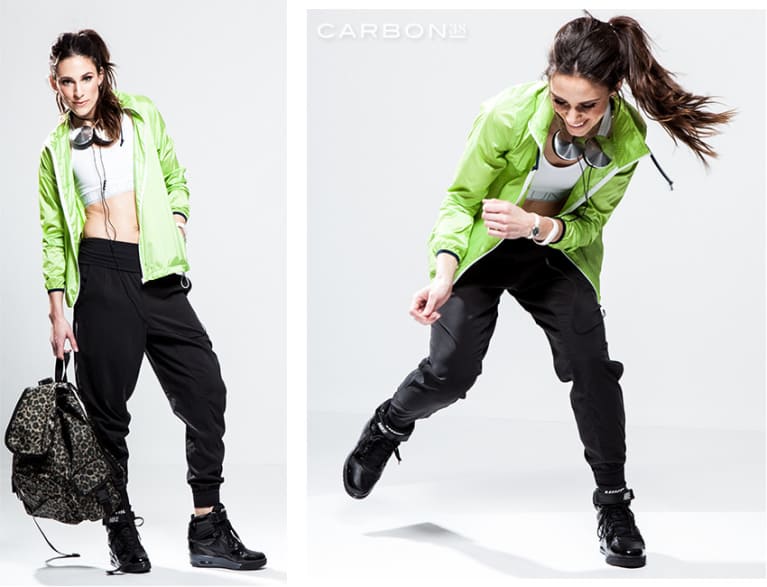 It's easy to get lost in the sea of black and gray that typically dominates the workout gear seen in circuit training. Instead, picture this: you in post workout glow, jamming to your new playlist, and a neon jacket. Incorporating a pop of color can be just the thing to help you stand out and liven up your workout; it may even help you bring new energy to the treadmill!

Impromptu dance party mid-breaking a sweat? Grab some game-changing psychedelic leggings or your lime green jacket to put some pep in your step, and you're ready for anything.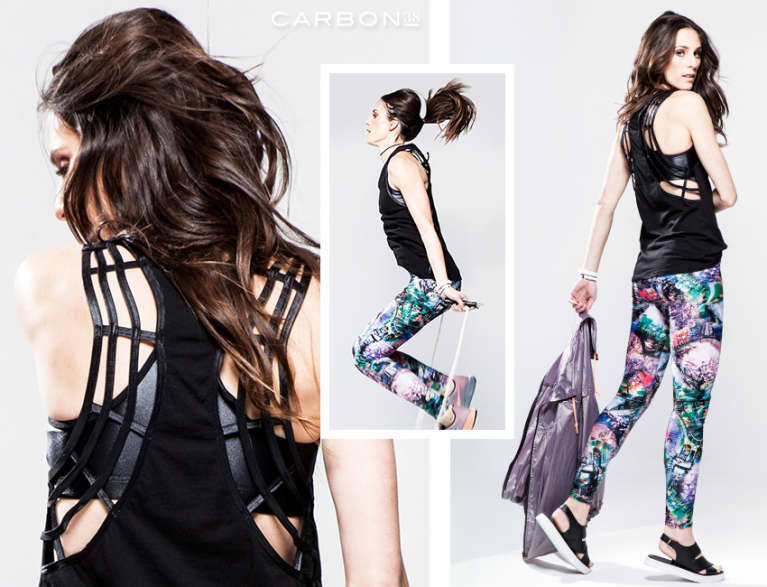 There's nothing more fun than adding colorful prints to your workout attire. Who wants to wear the same pair of boring black leggings to hot yoga every day? Here's a lesson in carefree and cool: Hair pulled back, easy black tank, and statement leggings. Done.

Prints are an easy way to add a little spunk to your workout. Whether it's a pair of vibrant capris or a color-blocked sports bra, you'll feel more motivated and confident with each vinyasa flow. Work it, girl!

As for any other plans that might come your way post-workout? You've got it covered – this look turns heads from boxing to brunch.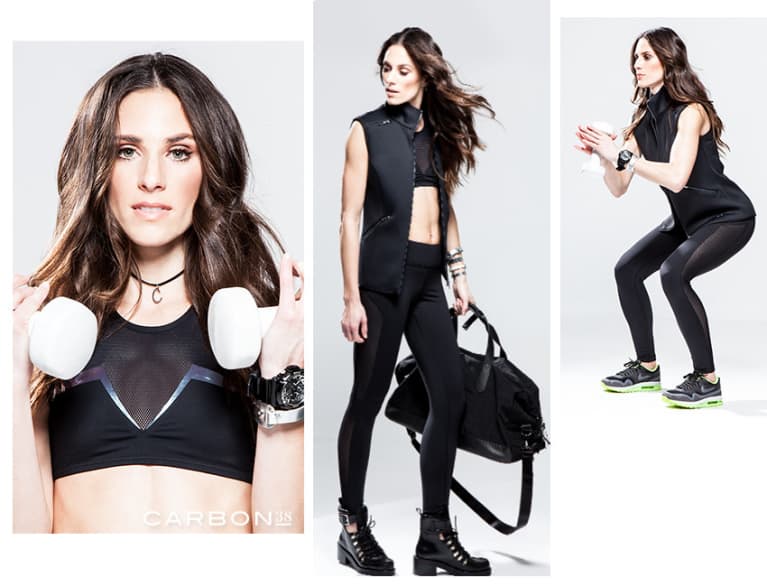 We can't talk about sexy sportswear without talking about mesh. Nothing leaves quite an impression like mesh inserts in crop tops and leggings, showing off a little but leaving plenty to the imagination.

You can finally breathe in a chic high neckline sports bra and hold your squats with control; mesh details are ultra flattering and keep you cool. Care to channel your inner Super Woman? Take the day by storm and add a pop of metallic with an expertly-tailored neoprene vest, and you'll have a better workout all while maintaining your sultry edge. Swap those sneaks for a pair of combat boots and you're all set for a night on the town. Need I say more?