Thanksgiving Meal in Calories (Infographic)
Just when you thought you had enough of Thanksgiving comes this eye-opening infographic. Which do you think has more calories: cranberry sauce or pumpkin pie?
Pumpkin pie! 
What do you think?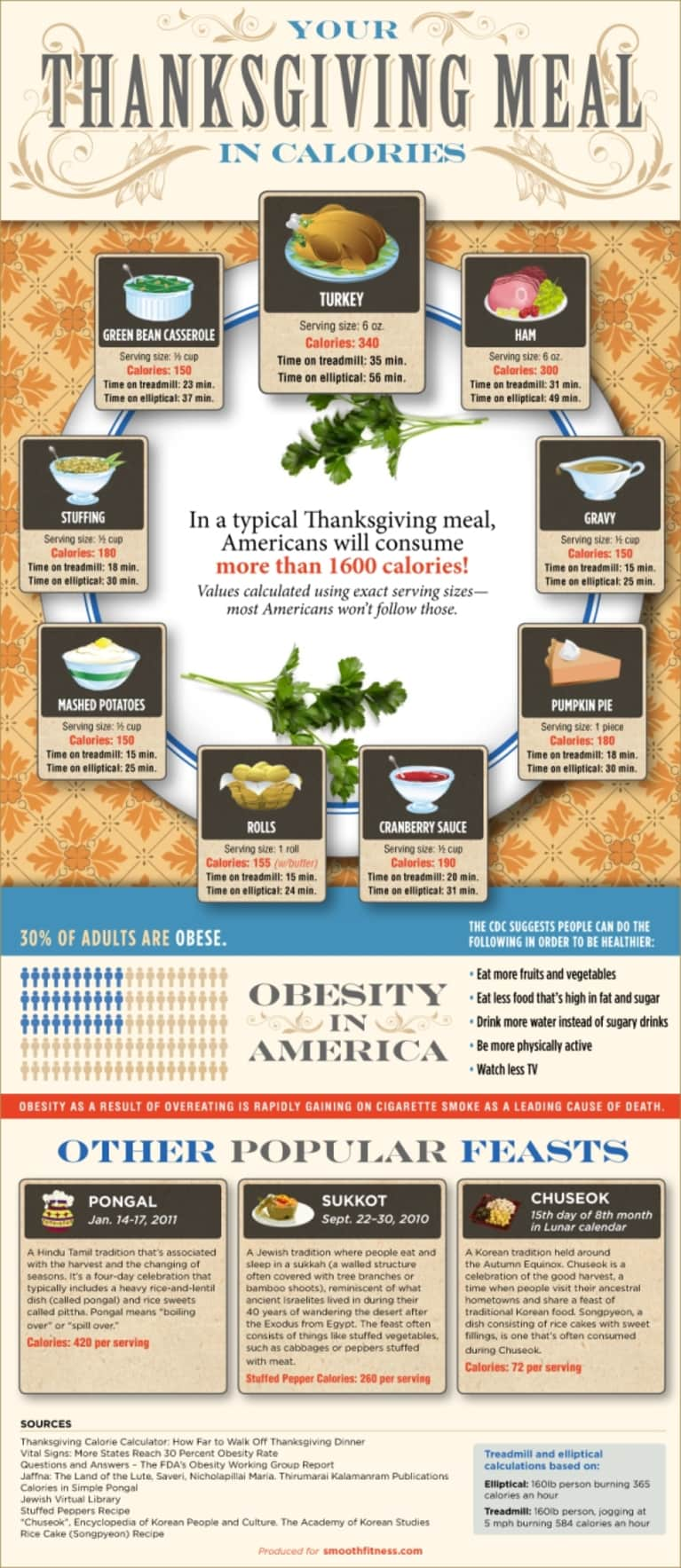 And are you feeling a little fatigued? Feel like something's just not right, but Western Medicine tells you, "you're fine"? Jason Wachob, founder & CEO of mindbodygreen, tells all in his health story. Sign up now for FREE!