The 2-Ingredient Protein Smoothie
It's no question, smoothies are awesome. When I have time, I love to create new recipes using various fruits and vegetables. The problem with many smoothie recipes is I don't always have a lot of time to prep and blend it. I was looking for a protein smoothie that was low in sugar, easy and inexpensive to make.
This mango protein smoothie will be the simplest recipe you'll ever make. With only two ingredients, it doesn't even require a blender, just a container with a lid to shake it up!
Simplest Smoothie Ever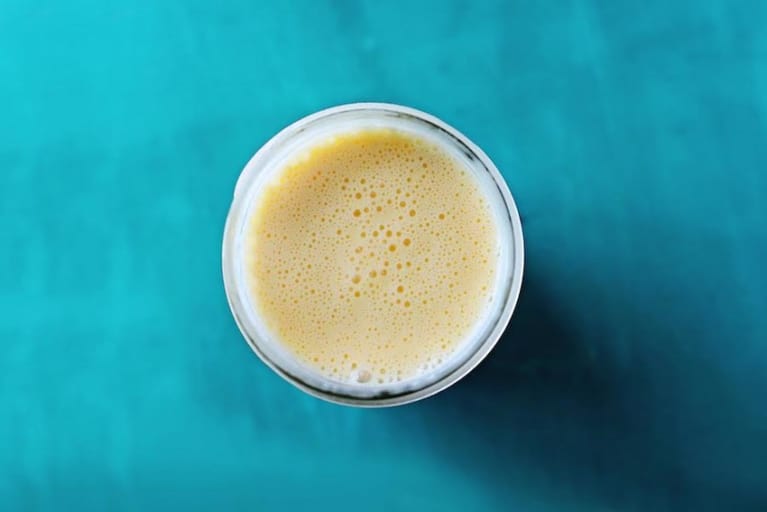 1 cup plain non-fat Greek yogurt (plain non-fat Greek yogurt is rich in nutrients, probiotics, is lower in sugar and has more protein than regular yogurt)
8oz mango juice (with no sugar added)
Preparation
Blend in a blender or shake it up in a container.
Photo courtesy of the author