Continue Your Detox With This Vitamin-Packed Spiced Almond Milk
Starting the new year with a detox is wonderful, though it makes me crave healthy treats even more! The trick: sweet potatoes. They won't spike your blood sugar like regular potatoes, and they're packed with nutrients, including vitamin A, vitamin C, potassium, iron, magnesium and calcium.
Sweet potatoes are full of slow-burning fiber and beta-carotene, which helps protect your skin from sun damage. I've blended fresh sweet potato juice with warming spices of cinnamon and ginger, and a boost of maca for an energy kick. This beautiful spiced almond milk will be a great addition to anyone's new year's detox plan!
Spiced Sweet Potato Almond Milk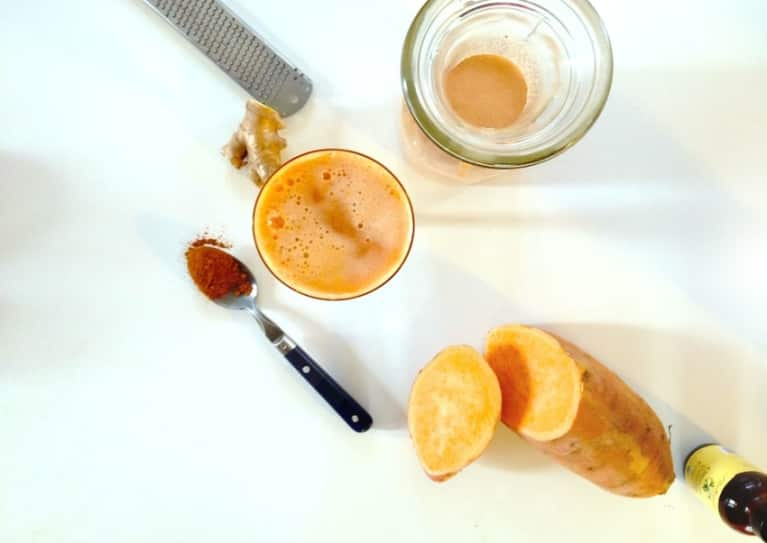 1 cup almond milk
1 sweet potato (juiced)
1" knob of ginger
1/2 teaspoon cinnamon
1/4 teaspoon vanilla
1/2 teaspoon maca powder (optional)
Preparation
Combine all ingredients in a glass. Stir to combine.
Photo courtesy of the author