10 Superfoods to Feed Your Face for Thanksgiving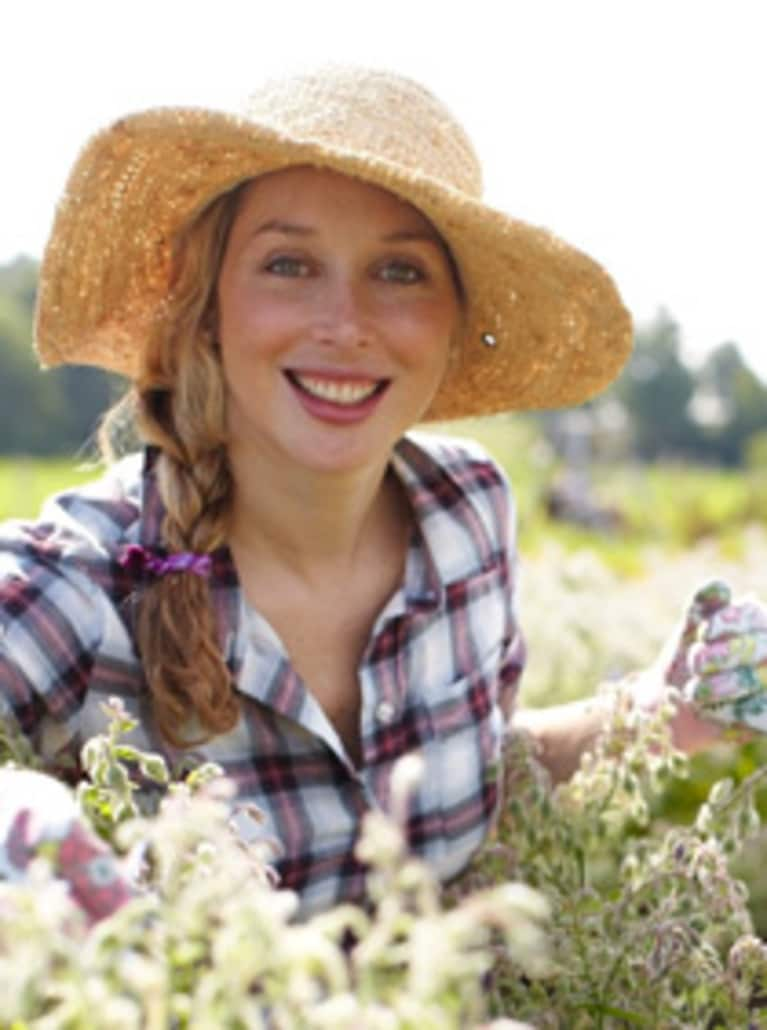 On Saturday in NYC, some of the leading ladies of wellness gathered for an enlightening evening of dialogue on inner and outer beauty. The audience sipped juices and munched on Brazil nuts, cashews, and goji berries in Organic Avenue's sublime space as the panel discussed everything from nutrition, to lymphatic massage to colon hydrotherapy. The beauty board included Tata Harper (pictured right, of Tata Harper Skincare), Callie Hill (of Organic Avenue), Christian Henderson (of Pure Nutrition), Latham Thomas (of Tender Shoots Wellness), Siobhan O'Connor (of No More Dirty Looks), Spirit Demerson (of Spirit Beauty Lounge), and Tracy Piper (of M.A.R.C Holistic Center). The Columbian-born beauty guru (and industrial engineer by training), Tata Harper, has become the darling of both the green glam and high-fashion worlds with her eponymous line of Farm-to-Face skin care products.
Although pure and potent products such as Tata's are essential staples of daily skin care, products just scratch the surface of our skin's needs. Radiating a beautiful glow involves a healthy, anti-inflammatory lifestyle with a focus on whole foods and Vitamin S (Sleep). Our skin can be a insightful lens to understand how we nourish our bodies and experience life. Has your skin flared-up? It's just as important to take an inventory of your make-up bag, as your diet, lifestyle, and stress level.
In the spirit of this week's food festivities, you'll find the top 10 super foods for your skin, according to Christian Henderson, founder of Pure Nutrition. Whether your Thanksgiving involves hosting family and friends, bringing a side dish, or dining at a healthy restaurant, try to incorporate these nutrient-rich foods into your Holiday week. You'll be ready to kick-off the busiest month of the year well-nourished in your body and skin:
Kale
Cucumber
Carrots
Spinach
Avocados
Chia Seeds
Brazil nuts
Beets
Cashews
Water