95-Year-Old Man Dies After His Wife Is Taken Away
January 2, 2015 — 10:00 AM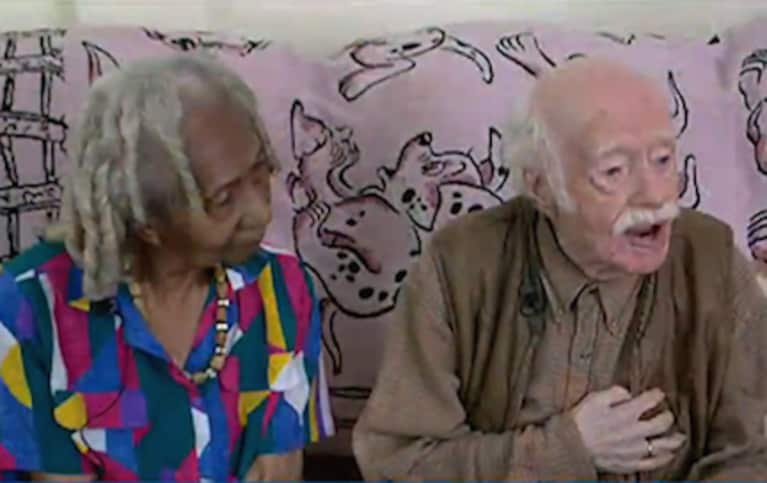 Eddie Harrison, 95, passed away on Tuesday just weeks after his wife Edith Hill, 96, was taken away from him. His official cause of death was influenza — which has officially reached epidemic status in the U.S. — but it seemed to be coupled with heartbreak.
Harrison and Hill were married last summer after 10 years of companionship. Their relationship was problematic, however, because Hill has Alzheimer's and has been declared legally incapacitated for several years.
According to the Associated Press, Hill's daughter Patricia Barber contested the marriage in court, claiming that it would "complicate the eventual distribution of Hill's estate." But Hill and Harrison said they wanted to stay together.
A judge left the marriage intact but appointed Hill a new guardian in order to protect her interests. On Dec. 6, the guardian took Hill away to Barber's home in Florida for what was supposed to be a two-week vacation. But she never returned.
"He lived for her, and she lived for him. It's the love story of the century," said Rebecca Wright, Hill's other daughter. Wright recalled how they used to dance, take walks, and care for each other.
When Harrison realized his wife wasn't coming back, he was heartbroken. He simultaneously became ill with the flu and checked himself into a hospital, where he later passed away. Hill wasn't there by his side. And with her gone, Harrison no longer had the will to fight.
You can watch the AP's entire report below: