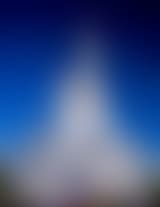 BabyCakes
, one of our favorite vegan bakeries, has just announced that they've opened a location at Disney World. It gets better -- guess what fast food chain BabyCakes replaced? McDondald's!
BabyCakes founder, Erin McKenna says on the BabyCakes
blog:
Here's the scoop: a couple years ago I was approached by famed restauranteur Larry Levy of Spiaggia fame (among many, many many others) to partner with him on a project to bring healthier food to Disney. McDonalds was given the boot and BabyCakes was in, along with his other restaurants Pollo Campero and Fresh Apeel. After much planning, building, fussing and fixing we got this guy opened last Friday night.

Pretty awesome, huh?!
Does this exciting news have you inspired to do a little baking? This summer,
I talked with BabyCakes founder, Erin McKenna
, about some of her favorite ingredients. Here's the video: