Q & A with Rupa Mehta of the Nalini Method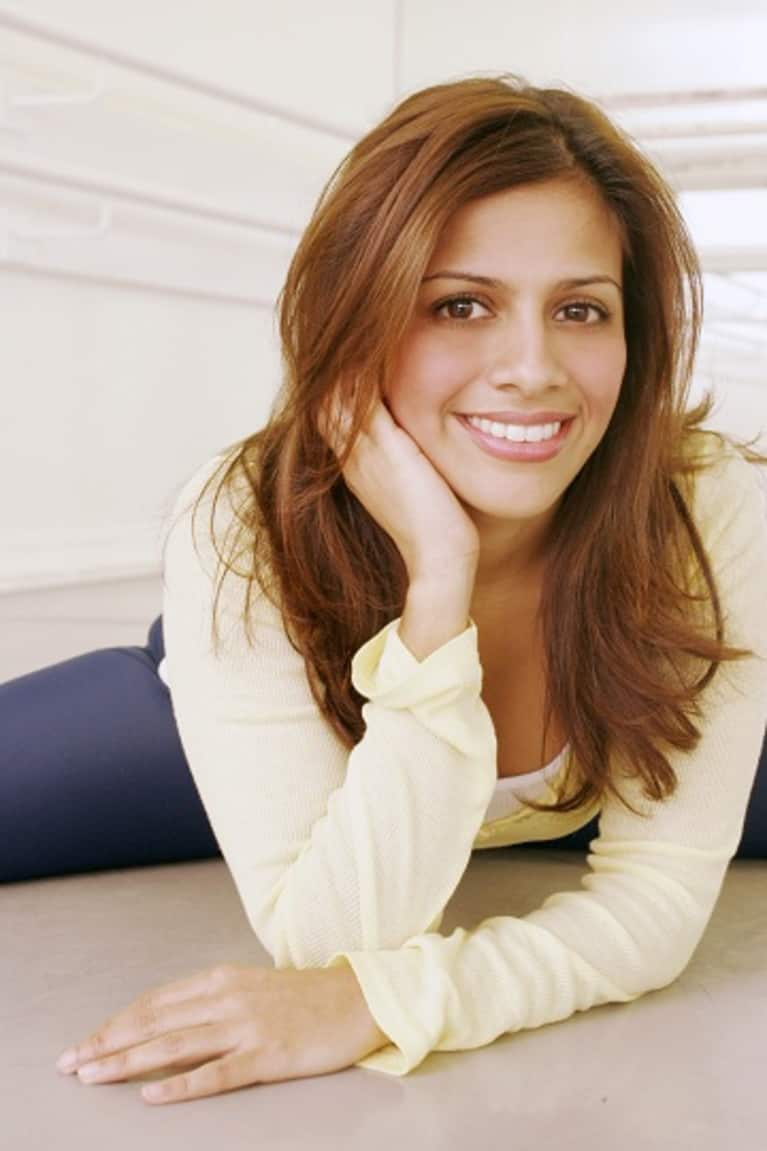 Last week, I checked into Pure Yoga's Upper West Side studio to experience one of Rupa Mehta's legendary Nalini Method workouts. Rupa is the petite firecracker and founder of the Nalini Method, which blends Bar, yoga, Pilates, and resistance training. It's known as one of the toughest, most efficient workouts in town among Manhattan's hard-core fitness aficionados.
Although the Nalini Method is a killer workout, Rupa's amazing energy (she's only had coffee once in her life, a Frappuccino) and nurturing enthusiasm helped our class breathe our way through the non-stop high-reps, resistance training and stretching poses. The Nalini Method is known for its small classes (the limit is 17) and laser-like personal attention. Each student has a name card at their barre position, and Rupa had learned everyone's name before the warm-up began. And while Pure is a plush, uptown sanctuary, Rupa's vibe is more Brooklyn-casual as she taught our hour-long class in gold high-tops and super comfy capris.
Rupa's regulars are accustomed to a challenge and not one person flinched when we kicked off the mat arm exercises, wearing ankle weights, and did twenty push-ups. Given Rupa's yoga pedigree, which includes teacher training with Baron Baptiste, she's also serious about alignment. Rupa spent ten minutes after class helping the only male in class with his form. It's small studio attention, in a super studio space.
Rupa has a loyal following of Nalini aficionados (mostly women plus a few brave men, too) who got hooked on Nalini at her former UWS studio or at Sag Harbor's Yoga Shanti (home to Rodney and Colleen Saidman Yee). As of September, Rupa joined the Pure family, so you are going to need a Pure Nalini membership to experience Rupa's thigh-trembling, ab-exhausting, arm-toning, butt-lifting workout. With Rupa's nurturing, bubbly personality and track record of top-notch results, Pure must be thrilled to have snatched up the Nalini method (and its effervescent founder) into its arsenal.
We caught up with the sculpting sage about the "Nalini" significance, the mind/body connection, and her pilot fitness program in Brooklyn schools.
MBG: You're a successful entrepreneur and a graduate of New York University's Stern School of Business. When and how did you realize your passion was fitness and the creation of the Nalini Method?
RM: My parents were a great inspiration for me in becoming an entrepreneur. I always knew I wanted to have my own business and I knew I wanted to name that business after my mom, Nalini Pinak Mehta. I wanted to create an environment that emanates the feeling I have around my mom, a feeling of being accepted, taken care of, nurtured and challenged. And, I feel with Nalini, I can accomplish that.
As for fitness, one of the greatest gifts I've ever been given was the ability to teach. It has changed my life personally and professionally. In any realm, I am ultimately a teacher and my mission is to inspire transformation and the fitness community has been the ideal place to do that.
Your fitness background includes yoga, Pilates and Lotte Berk classes. How did your yoga practice influence the creation of the Nalini Method?
I love the mind/body connection piece of yoga. Yoga is about presence, alignment, posture, awareness of others and sense of self. And, these are all aspects of Nalini Method. Nalini Method's focus on personal attention as well as using poses and exercises that strengthen, stretch and lengthen the body make the class a great fit and compliment for other Pure Yoga offerings.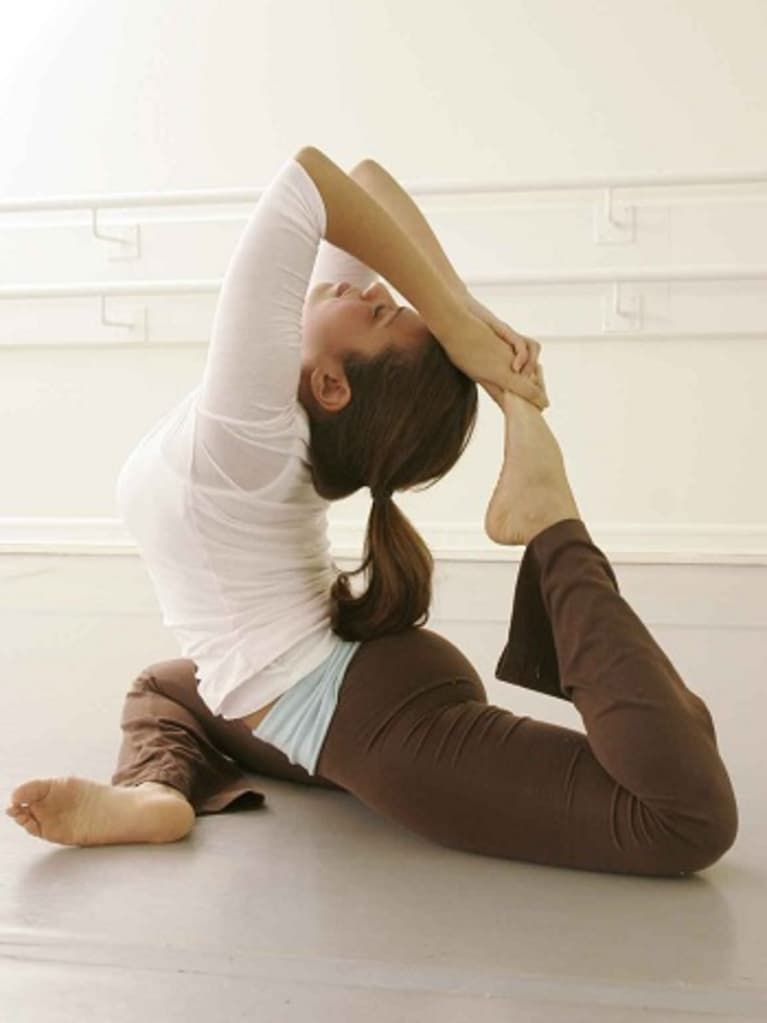 How is the Nalini Method different from the other Lotte Berk inspired fitness methods?
The personal attention is what makes Nalini Method what it is. You truly feel like you are working with a personal trainer but in the energy of a group atmosphere. The instructors are there to guide, assist, encourage and motivate you every step of the way. And, although we incorporate new exercises and props often to surprise the muscles, the class is structured in such an organized way, from the nametags to the pre-set up of mats and equipment, that members can get the most effective and efficient workout possible. Also, the pacing between the mat and the barre, from arms to abs, butt to thighs; the transitions are seamless; your time is valued.
Nalini Method incorporates props including resistance bands, weights, exercise balls and ankle weights. What's one of your favorite exercises with props?
We try to keep the class dynamic and varied by introducing new elements often, whether it's a new prop, new music or a new exercise. So my favorite is always changing! But, one of my favorite props are the ankle weights. It's a small added touch but really gives you that extra push. I also love how versatile it is; I can use it in any type of exercise whether it's in arms, thighs or butt work.
Adjustments and small classes are staples of the Nalini Method. Do you ever use a head-set? Will you maintain a small class size as you move to Pure?
I do use a head-set to save my voice (after teaching 4 classes a day!) and while we are growing and expanding, personal attention will always be our priority. Right now, at Pure Yoga (where Nalini Method is offered exclusively), classes are limited to a small size of 17 people so you still get that intimate environment. But really, as we grow, no matter how large the class or where we expand to (Pure Yoga West is the only location with a Nalini Method studio), Nalini Method will always be personal because the instructors and team are making it personal. Even now, we are implementing systems such as nametags, to make sure all our new members are getting the same personal experience!
You are starting a Nalini Method Teacher Training Program. What makes a great Nalini Method teacher? What do you look for?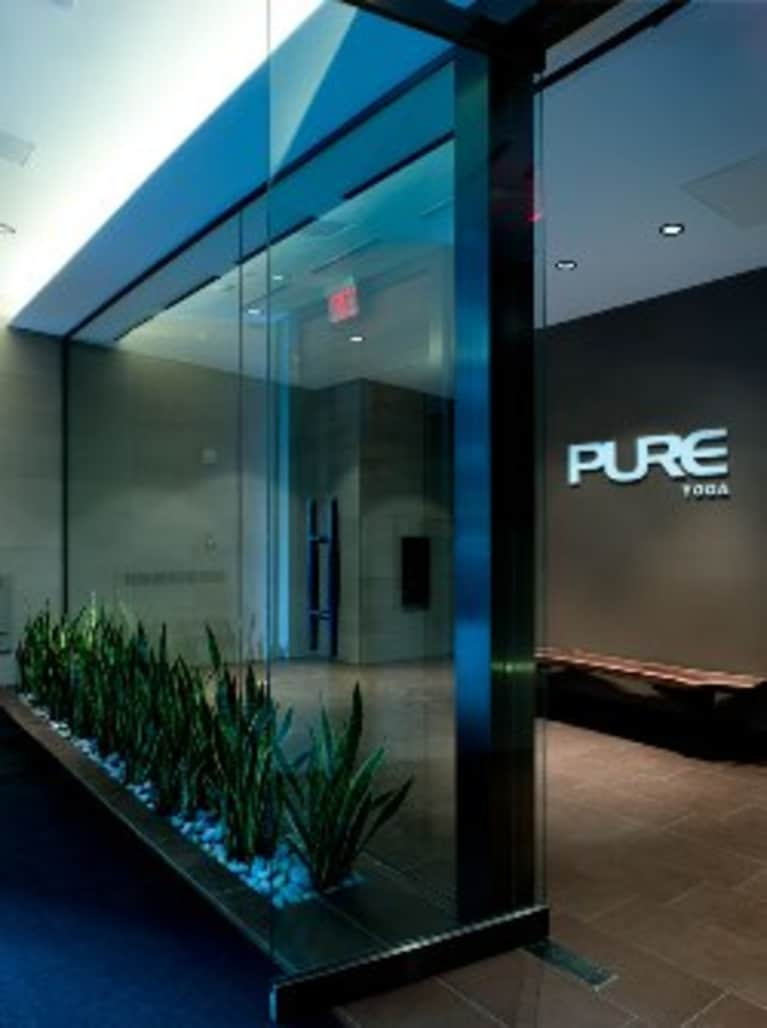 I am so excited about the Teacher Training program because I really believe it is an amazing opportunity. With the 8-week, 200-hour intensive program, you go through a comprehensive personal and physical regimen that I really believe is transformative and makes the best teachers. Also, at the end of the program you are guaranteed a teaching position as a Nalini Method teacher! We are still looking for students! Being a great Nalini Method teacher means being open, excited, passionate, ambitious and genuine and we are looking for candidates that have those qualities. Pure Yoga has been built on the love of teaching and having incredible teachers so we are really looking for the best of the best! We are using that platform to find amazing, interesting, new talent that will become the foundation of this business.
What does the mind/body connection mean to you?
Self-confidence is built on truly knowing yourself. The body is a great connector to understanding who you are on and off your mat. Everything you experience in class (stress, focus, defeat, excitement, accomplishment) and how you deal with it can be applied outside of class. To me the mind body connection is truly accepting yourself as a whole and holding yourself accountable for your own life.
What's your favorite healthy and green place in New York City?
Favorite ways to unwind and relax in the City?
I love to entertain at home with family & friends by making and sharing new recipes. Of course, I like to be out and about in the City. But my most memorable and easiest nights are those spent with people who are close to me and just playing it low key!
What's next for you?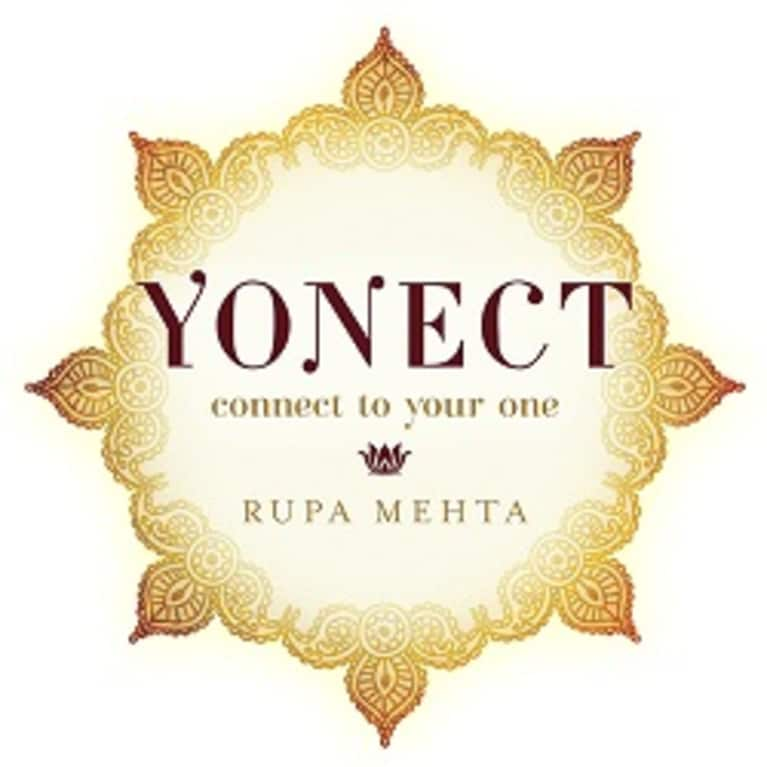 My passion is teaching so I think I will be doing that for a long time! But, at Pure Yoga we are already having conversations about expanding to Pure East and then beyond that. Also, I recently published my book, YONECT: Connect to Your One and there is definitely more and more buzz around that. Yonect is a combination of YOU, ONE and CONNECT. Ultimately, it is the path to finding one word sum up your life, one word to live by. And, that is done by acknowledging the weight of words and the lessons you have learned in your life. This is a message is so hugely important to me and I look forward to sharing it with and connecting to a larger audience!
I am also currently involved in a volunteer project in Brooklyn at a public school, MS 354 where I am launching a pilot fitness program. I will work with Principal Monique Campbell to create a weekly Nalini Method fitness program for 7th grade boys with the goal of inspiring self-discipline and focus through a challenging regimen.
For more on Rupa and the Nalini Method check out Pure Yoga