Can Instagram Help You Have A Healthier Relationship With Food?
I think it's safe to say that Instagram is everyone's favorite social media addiction these days. It's kind of amazing how you can just browse through photos and tap the ones you like without exerting much brain power at all but still feeling a connecting to those you're interacting with.
However, what may have started off as more of an interactive photo diary can be utilized to discover tons of inspiring content and connect with amazing people. I've used Instagram as way to fuel my creative juices in the kitchen, spice up my everyday noshing and as a tool to get really honest about what I was eating.If you haven't thought of it yet, here are three ways you can use Instagram to help you have a healthier relationship with food.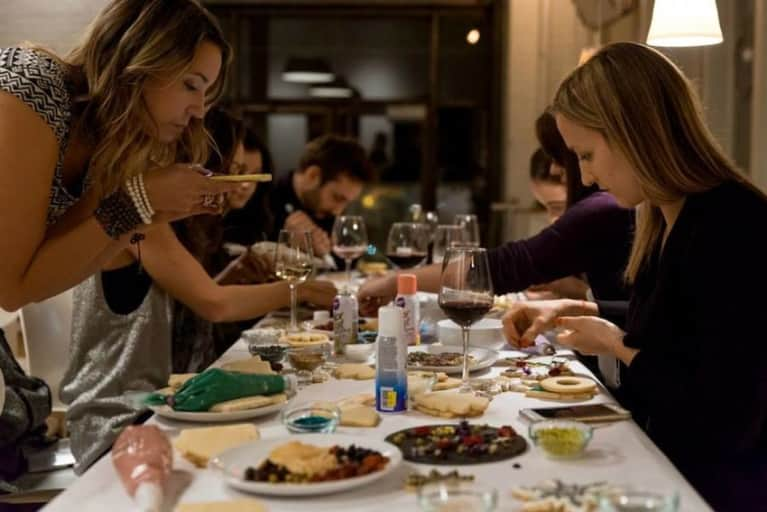 1. Find drool-worthy healthy food inspiration at your fingertips.
A lot of the time when people think about eating healthier or going totally plant-based they feel like they are sentencing themselves to a life full of boring, bland food. Well this just isn't the case anymore and Instagram offers you proof! I personally take pride in making my sugar-free, gluten-free, vegan creations look absolutely mouth watering.
Regardless of what your dietary preference — Paleo, vegan, raw and beyond — there are a slew of accounts providing you with gorgeous images of food you can eat. Gone are the days where the only thing worthy of drooling over had to be some sugary, decadent cake or tripled fried concoction topped with bacon. The clean, fresh delicious food revolution is in full effect and there is an army of kitchen warriors whipping up creations and taking pictures to tantalize your taste buds and inspire you to get back into the kitchen.
2. Start having more fun beautifying your every day meals.
Going hand-in-hand with point #1, once I started seeing how ornate and gorgeous some of the food pictures on Instagram were, naturally I began decking out my own bowls. I was used to going the extra mile when I was creating a "beauty plate" for The Taste or food styling something for the blog but Instagram helped me make every meal just a little more special.
Now I go the extra mile, even when it's 7am, my smoothie bowl gets chia seeds, hemp seeds, fresh berries and chopped nuts in an attractive design. I've started seeing more beauty in everything I put in my mouth because I've been looking at it through the camera. You always eat with your eyes first so when you take the extra time and make your food beautiful, you are more excited to eat it. It feels like you're treating yourself and makes it so much more special than just slopping together some things you have lying around the pantry.
3. It's a free accountability partner to help you start thinking before you eat.
A while back I actually held an accountability challenge on Instagram to even further encourage people to utilize it as an accountability tool. I pledged to document every single thing I ate (the good, the bad and the ugly) for a week and invited my followers to join in with me. Through out the week we all started getting a lot more mindful of what we were consuming and brainless snacking quickly went out the window. All of a sudden you don't need that handful of candy from your co-worker's desk when you feel obligated to post about it on Instagram. You're out with friends and ordering off a big menu at a restaurant and now all of a sudden you're thinking beyond your usual go-tos because you want you're meal to be inspiring and exciting.
Something about pushing yourself to post what you're eating pushes you to eat like the person you want to be.
You think twice before grabbing that left over slice of pizza for breakfast because you head off to work, now you'll spend the extra five minutes and put some avocado on toast or grab a smoothie on your way. It's a neat little trick and trust me, it works like a charm if you hold yourself to it.
I hope this opens you up to some new possibilities. I know for me, Instagram has perpetuated my romance with beautiful food. It's always been one of my deepest desire to make real, nourishing food look worthy of salivating and it provided me with a fabulous platform for it. Come say hi to me on insta and be sure to tag me in you're favorite drool worthy pics or give me a shout out if you're starting the accountability challenge — would love to support your journey!
Photos by Kevin Ornelas