A Circuit Workout For When You're Super Short On Time
It's that time of the year again! Christmas is around the corner and everybody seems to be stressed and short on time. You've got lots of things to do, places to go, a hectic schedule and presents to wrap.
Some of my clients even struggle to integrate a quick 20-minute workout during this time, but hey, everything is figure-out-able! That's why I created a super-short, high-intensity workout for all of you.
The Super-Short-On-Time Circuit Workout
Complete the three moves below as fast as possible. After you've finished one round, rest for one minute and do two more. Make sure that you time each circuit and compete with yourself in the next one. For example, if it takes you three minutes to complete the first round, aim for 2:30 during your second round.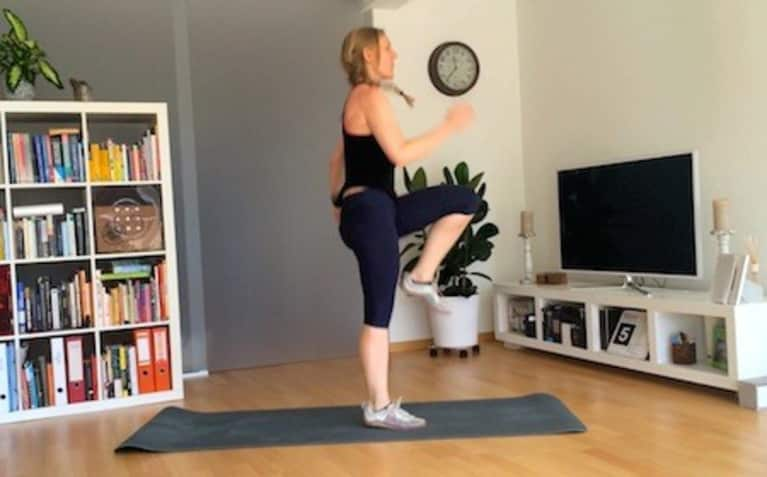 High Knees
Stand tall with your feet shoulder-width apart. Without changing your posture, raise your left knee as high as you can and step forward. Repeat with your right leg. Continue to alternate back and forth.
Each switch counts as one rep, you'll do 50 in total. Try to land on the balls of your feet as you run and switch legs as fast as you can.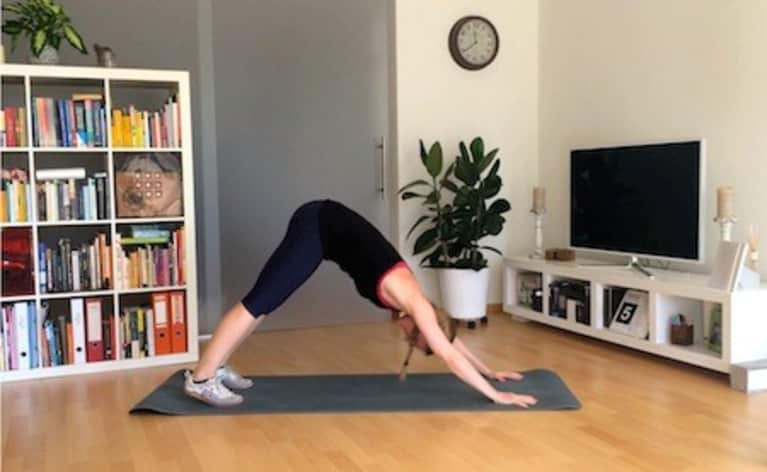 Downdog Into Knee-To-Elbow
Start kneeling on the floor, on all fours, with your hands directly under your shoulders and hips lined over your knees. Lift your knees away from the floor as sit-bones reach toward the ceiling. Bend your right knee and pull it toward your elbow. Shift your weight onto your shoulders. Get back into downdog position and repeat with your left knee.
Repeat this move 10 times.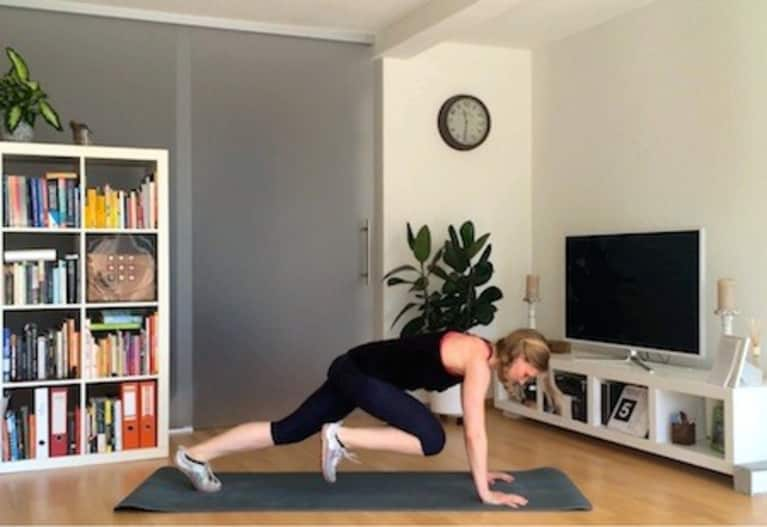 Mountain Climbers
Start in a push-up position with your wrists under you shoulders. Keep your core tight and back flat. Bring your right knee up to the chest and keep the toes off the ground. Jump up and switch your feet in the air. Continue as quickly as possible
Each switch counts as one rep, you'll do 50 in total.
More the visual type? Check out the video below for guidance and remember, it's all about intensity! To make this workout most effective, challenge yourself and give all you've got. Don't forget to keep proper form while doing the moves as well.
Please leave a comment down below and let me know how you liked the workout!