My Best Running Partner Was The Last Person I Expected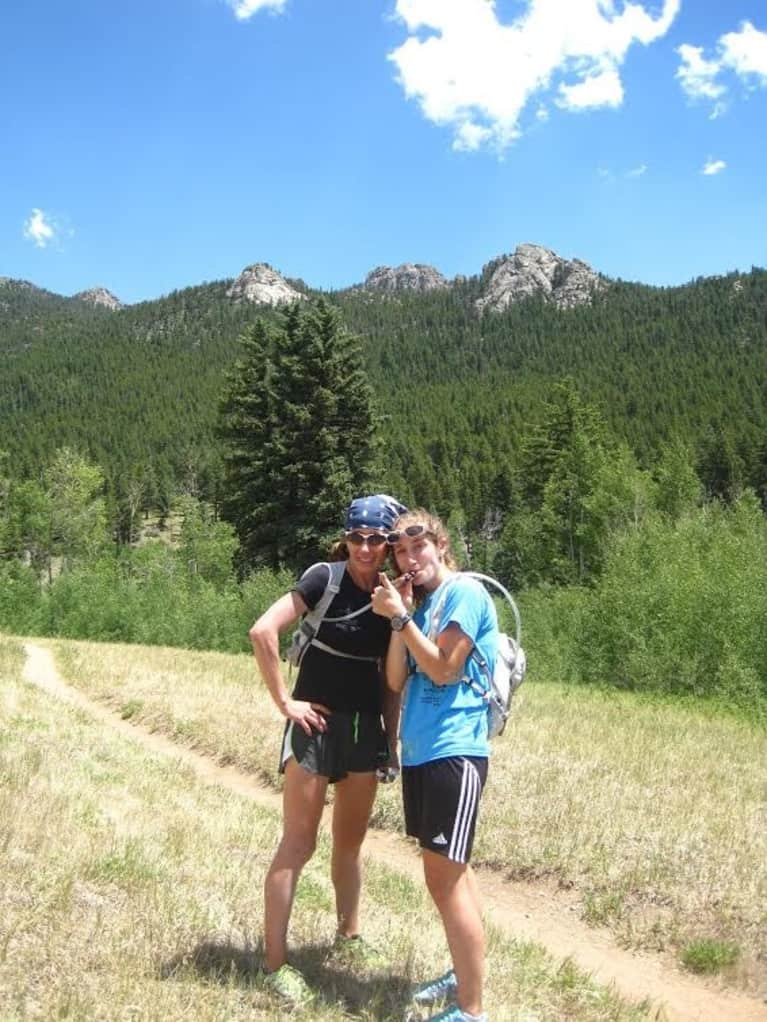 I started running when I was nine. Up until that point, I was involved in a host of different sports and activities, most of which took place in a group environment. My parents put me in soccer, tennis, karate, after school creative writing, theater, swimming and so on. Needless to say, my plate was full.
But, for a reason I didn't understand at the time, when I was nine my mom bought me my first pair of sneakers designed specifically for distance running and took me on a loop near our house.
That three-mile course became the location of many after-school runs and the occasional mental and/or physical breakdown.
The hills were challenging, the route was long for a nine-year-old, and I quickly came to understand that running was difficult and often painful. At this point, you're probably wondering why my mother would continue to encourage me to participate in something that, at that time, I hated.
I wondered the same thing. But I kept doing it. In fact, we increased our mileage as I got older, adding in trail running and a race every once in a while. Despite the pit that formed in my stomach prior to every run — a combination of anxiety and fear of the pain I was about to endure — every time my mom asked if I wanted to go, I said yes.
I can't point to what made me continue to do that as a 9, 10, 11-year-old, but I can definitely say what kept me running as I got older. Aside from the fact that I was good at it and it kept me in shape, I relished the fact that my running brought my mom joy.
It was a talent and a hobby we shared, and that delighted us both. All those sports I played growing up and the activities I participated in weren't ones she had any experience in. She loved watching me play soccer or swim in a meet or act in a play, but she couldn't do those things with me.
Running was one thing that we could not only do, but excel at, together. And it was something she could teach me, too.
As much as she would have liked to help me become a better shooter in soccer, my mom couldn't kick a ball to save her life. But she made me a better runner, even if it was just a matter of smoking me on a tough climb or increasing our mileage on a weekend run.
Even though I now have one stellar run for every four mediocre ones, and running is still painful no matter how many times I do it, and I have endless memories of difficult runs behind me, I'm still glad she got me started on it and that I continue to run today.
This hobby has become a major part of our relationship. Every time I visit home, we run together. When either of us has had a particularly good (or bad) run, we share it with the other. When we run in the fall, we try to catch leaves. When it snows and we're together, we make sure we get out.
Even though it wasn't always pleasant, I'm lucky to be able to share something like this with my mom and I wouldn't have it any other way.
Photo courtesy of the author