It Took Not Fitting In An Airplane Seat To Kickstart My Weight Loss
If you've ever been on an airplane, you know the drill. You get on the plane, shove your carry on into the severely undersized overhead bin, sit down in your equally undersized seat and buckle your seatbelt. Your biggest worries are hoping the stranger next to you doesn't want to chat and that your bag arrives at your destination.
But those weren't my worries. Fitting my bag into the overhead compartment was nothing compared to fitting my body into the plane seat and hiding the fact that my seatbelt buckle wouldn't buckle.
My husband and I were about to start the trip of a lifetime to Ireland, but what should have been an extremely happy moment for me was actually one of sadness. I looked around at all the excited people getting on the plane and I wasn't anywhere near as happy as they were. Like so many times before, I used a magazine to cover the gap of the buckle so it would appear to the flight attendant I was just like everyone else.
Once in the air, I looked around and said to myself, "what am I doing? I'm 30 and I can't buckle my seatbelt!" I was 45,000 feet in the air when I had my "moment."
Enough with the excuses about why I couldn't fit a lifestyle change into my life. What kind of life would I have if I continued to allow my weight to rise? The answer was none and that wasn't OK with me. I decided that when I returned from the trip, it would be to the live I should have been living all along — a healthy one.
I started with an assessment of the situation. I met with a physician who specialized in medical and surgical weight loss programs. He made me step on the scale, measured my whole body and discussed "why." I weighed 344 pounds, my BMI was 54% and I was classified as morbidly obese.
The physician asked if I ever became short of breath when climbing stairs. Of course I did! He asked if I knew what that was called. I said "being out of shape and overweight." He said there was actually a medical term: obesity induced congestive heart failure. I was 30 years old with a husband, two young daughters and I'd just heard my name and "congestive heart failure" in the same sentence. If he was looking to motivate me, he'd just hit the jackpot.
I was scared, shocked, sad and disappointment in myself, but I was also ready to make serious changes to fix what I'd done to myself.
Over the next months, I changed my diet to a medically-supervise, very low-calorie diet of nutritional meal replacement supplements, a lot of physical activity and weekly visits with a dietician. Week after week, we talked about every excuse I'd used over the years to not make health a priority. We talked about who I was and what I wanted to become.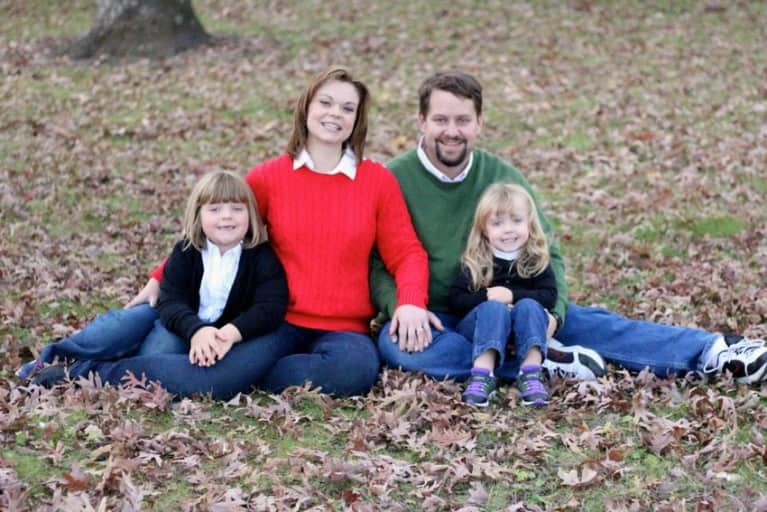 I tried new exercise routines and discovered I loved Zumba. I'm pretty sure that to an outsider I looked possessed during my workouts, but in my mind, I was the Zumba master. Nevertheless, I loved it and was seeing the results of my hard work.
Over 46 weeks, I lost 174 pounds and lowered BMI to 28%. I lost half of myself plus a little extra for good measure. I was medically classified as "overweight" rather than obese, and I was OK with that. More importantly, I was good with ME.
Through weight loss, I was able to live my life to the fullest. Through weight loss, I could be the mother and wife my family deserved. Through weight loss, I found myself again.
Photo courtesy of the author