Here's What Yoga Diving In Bali Looks Like
I like to invoke the tree as my symbol of spirituality — to remain consciously aware without reaction, while still radiating love and light.
Through yoga, I've been able to find love, peace and joy by connecting my mind, body and spirit. But when the opportunity arose to help develop an underwater wellness program with Zen Harmony Diving in Bali, I was greatly intrigued ... Could I remain tree-like underwater?
Besides the wonder and opportunity to explore a world that is mostly untouched and unseen by people, I wanted to further explore myself ... How would weightlessness affect the mind/body connection and my meditation?
Water has miraculous healing properties and scuba diving helped me reconnect to the first nine months of my life — in the womb.
I realized quickly that yoga and scuba diving complement each other beautifully due to the mutual emphasis on breath control and awareness. In the beginning, diving was a exciting challenge of trying to implement what I had learned and practiced on land. I soon adjusted, grew and fell in love with my floating time of silence, surrounded by stunning corals and schools of fish.
Through correct breathing patterns, I was able to control my buoyancy, remain tree-like in stressful situations and relax physically in ways I was unable to on land. Scuba diving allowed me to completely dissolve in my watery environment, as my mental clutter and noise quickly became silent. I only became focused on the present, or the colorful fish swimming next to me. Diving has allowed me to further explore and deepen my practices, as well as heal myself in ways I could not have imagined on land.
Here are some beautiful photos from Tulamben, Bali, of the exercises we do on land before we dive, and then a few underwater asanas. I hope you have the opportunity someday to give yoga diving a try! Namaste.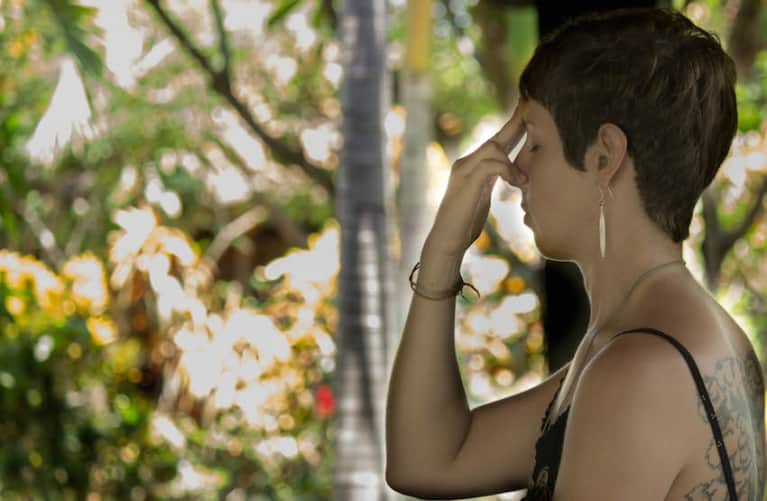 At Zen Resort in Bali, we practice Pranayama to harmonize the breath, allowing for a peaceful body and mind before diving.
Allowing your body to relax completely through restorative breathing techniques aimed at awareness, will make for effective use of oxygen and perfect buoyancy while underwater.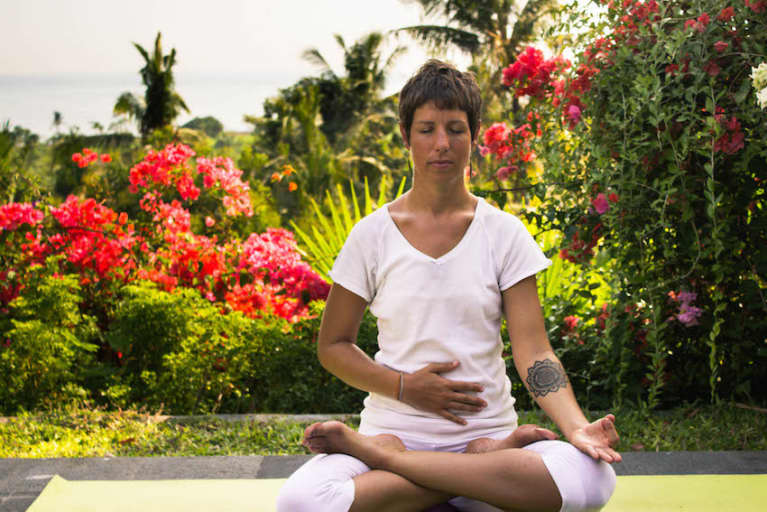 Awareness of breath and its relation to the body is essential both on land and in the water.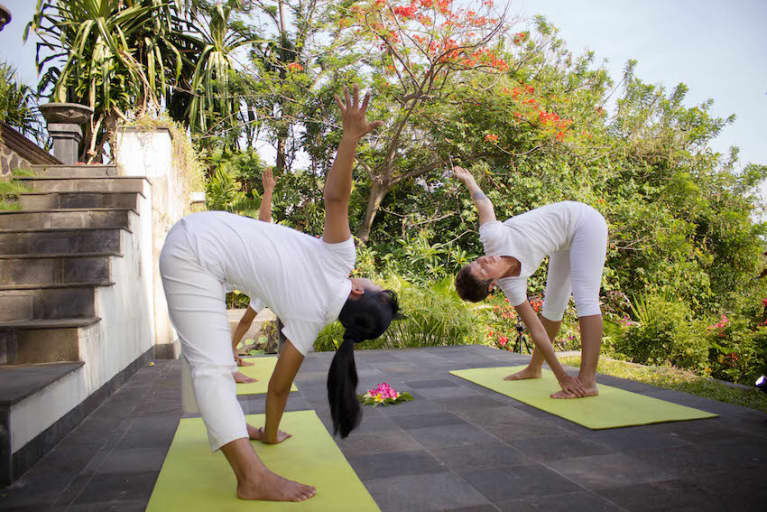 It's also important to warm up the body with some morning asanas before diving.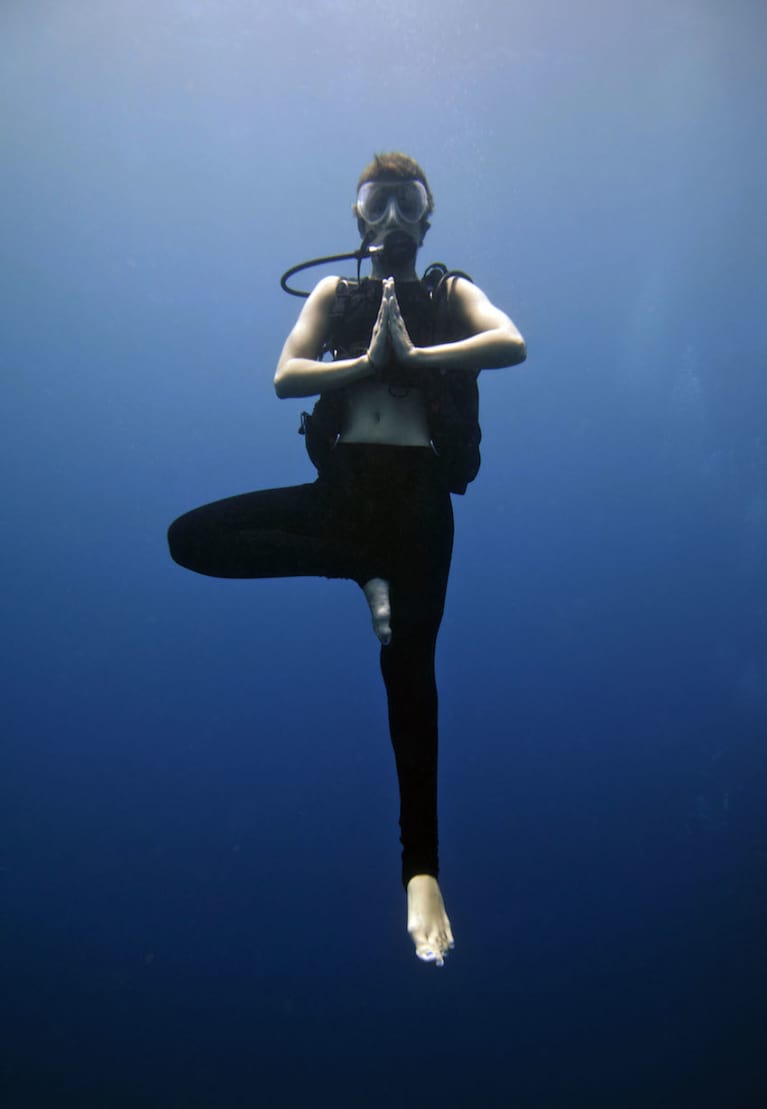 Once underwater, we perfect the art of rooting ourselves in Tree Pose. The weightlessness allows us to feel grounded in a whole new way.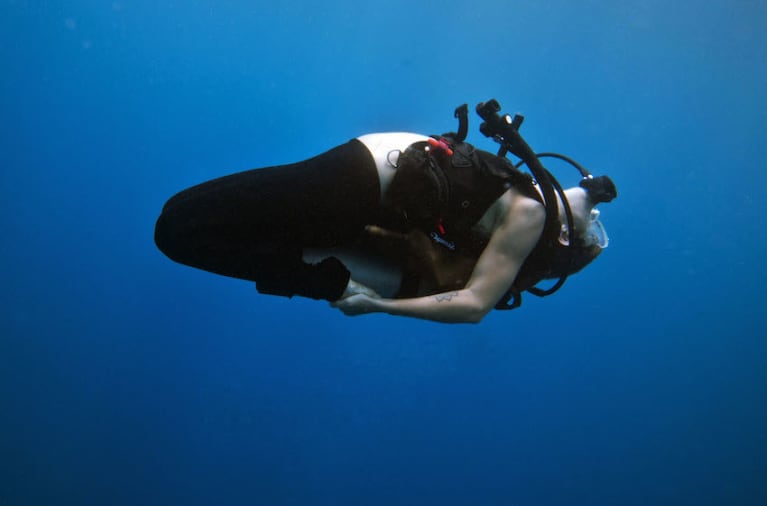 In a reclining Hero Pose, your heart and body are fully opened to the unexplored underwater world.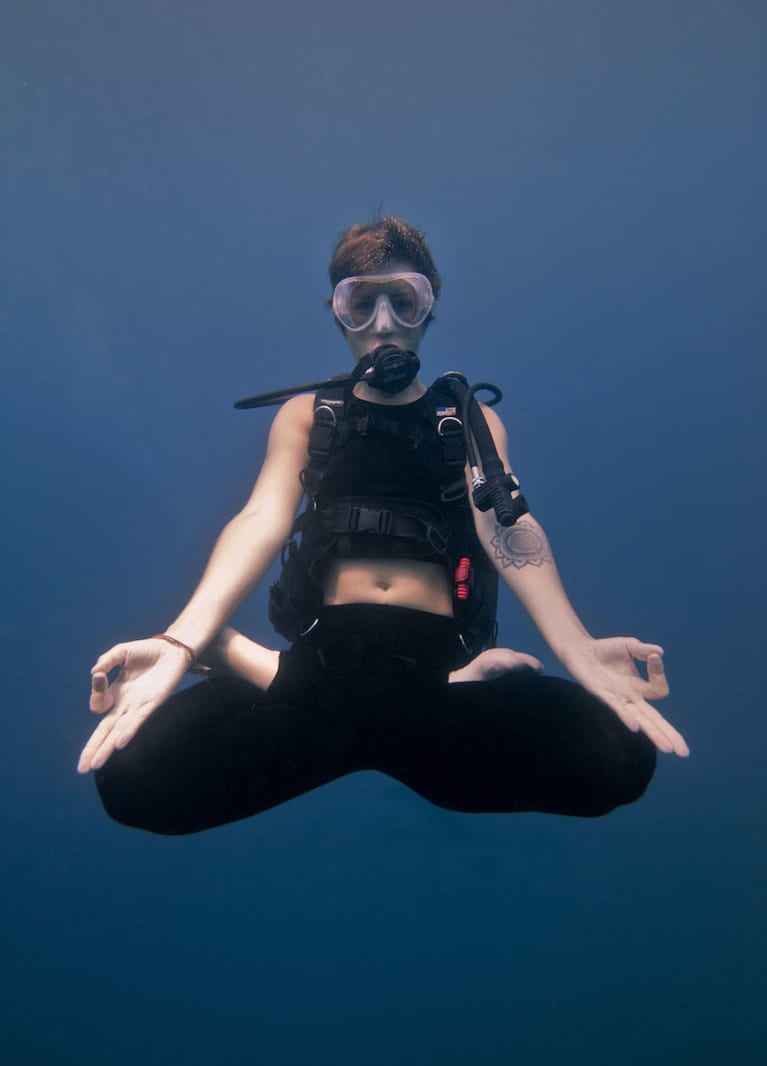 In Lotus Pose you can experience the sensation of floating in water as light as a flower, dissolving completely in the blue.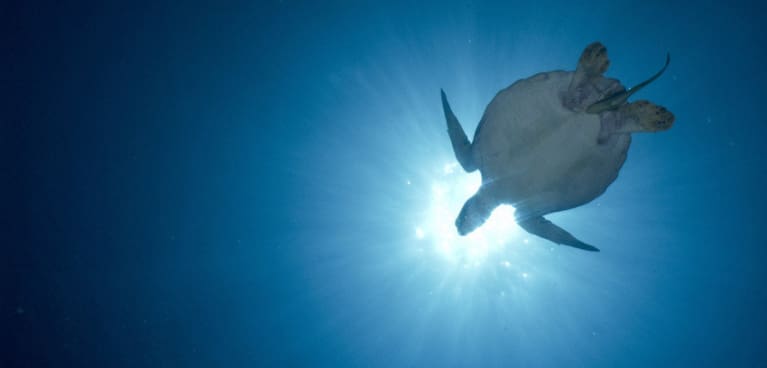 You'll see plenty of under-the-sea creatures throughout your journey. Look to sea turtles for inspiration — although slow on land, these graceful animals swim beautifully with natural ease and quickness.
Photos by John van Lent