Another Junk Food Danger: Food Wrappers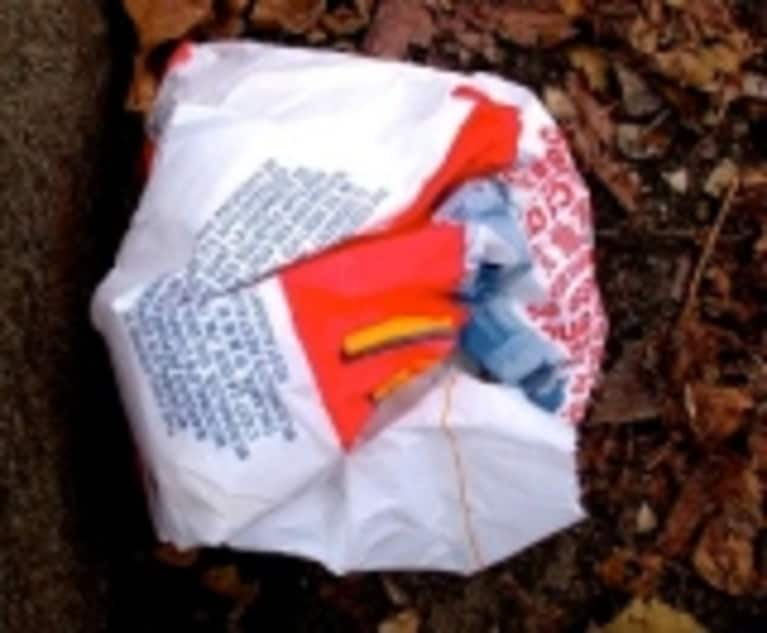 The fast food industry faces another strike this week, following San Francisco's banning of McDonald's Happy Meals last week. This time it's not about the food, it's about the wrappers.
These greaseproof papers that junk food is wrapped in (referred to as "PAPs" ) break down into PFCAs -- carcinogens that are prone to build up and remain in the body. Science Daily reports on this new study:
University of Toronto scientists have found that chemicals used to line junk food wrappers and microwave popcorn bags are migrating into food and being ingested by people where they are contributing to chemical contamination observed in blood."We suspected that a major source of human PFCA exposure may be the consumption and metabolism of polyfluoroalkyl phosphate esters or PAPs," says Jessica D'eon, a graduate student in the University of Toronto's Department of Chemistry. "PAPs are applied as greaseproofing agents to paper food contact packaging such as fast food wrappers and microwave popcorn bags."