An Eco-Chic Holiday Gift Guide For The Wandering Yogi
Our editors have independently chosen the products listed on this page. If you purchase something mentioned in this article, we may
earn a small commission
.
Give the gift of karma this holiday season with a sustainable, eco-friendly present, that will keep your favorite nomadic yogi in the present. We've handpicked our favorite environmentally conscious, yoga-themed products to include in our MBG Yoga Gift Guide, one for each of the 12 days of Christmas. Affordable and chic, these are the gifts that keep on giving — all for the greater good of the planet. Ho! Ho! Om!
These California-made fashion forward fabrics take yoga pants to the next level. Made from 100% recycled plastic water bottles with the sustainability behind Teeki's manufacturing process also produces zero waste.
With original prints designed by a self-proclaimed "mermaid," Teeki pants are suitable for any free-flowing mind/body/spirit activity — from yoga and dance, to outdoor fitness.

This line of eco-conscious activewear flaunts mystical and cosmic designs like Buffalo Princess, Deer Medicine, Unicorn Wrangler and Desert Rose (pictured right). Check out their website for the recent launch of their new collection. teeki.com
Yoga Design Lab Combo Mat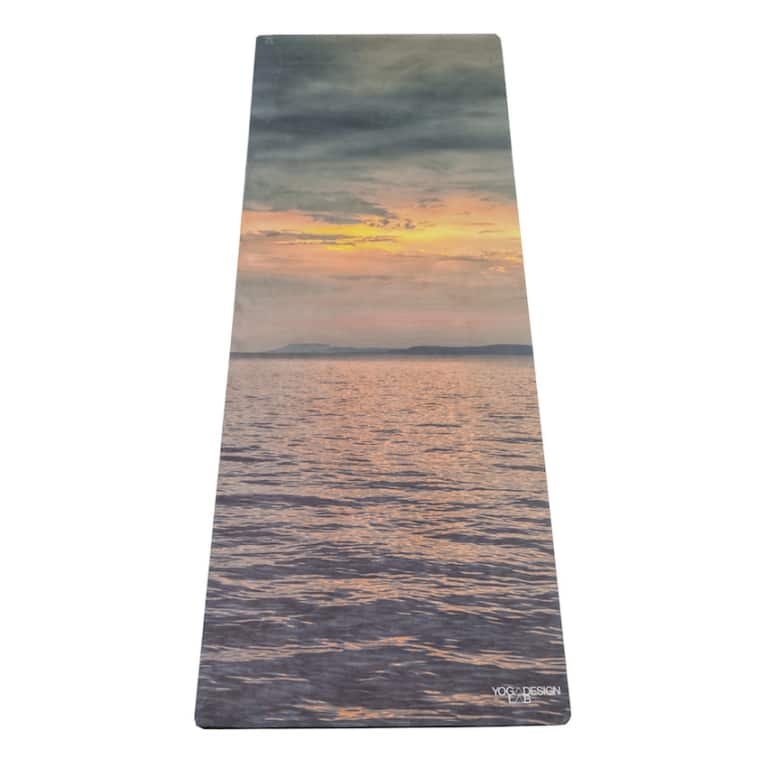 When founder Chad Turner sold his belongings and set out to Bali to create a line of aesthetically pleasing yoga accessories, he had one major goal in mind — to revamp the boring, solid-colored yoga mat that has oversaturated the industry. Thus, Yoga Design Lab was born.
With unique and colorful designs, geometric patterns and gorgeous seascapes (pictured) these lightweight, high-quality and sustainable mats are printed with water-based eco friendly inks, making them every eco-yogi's dream come true.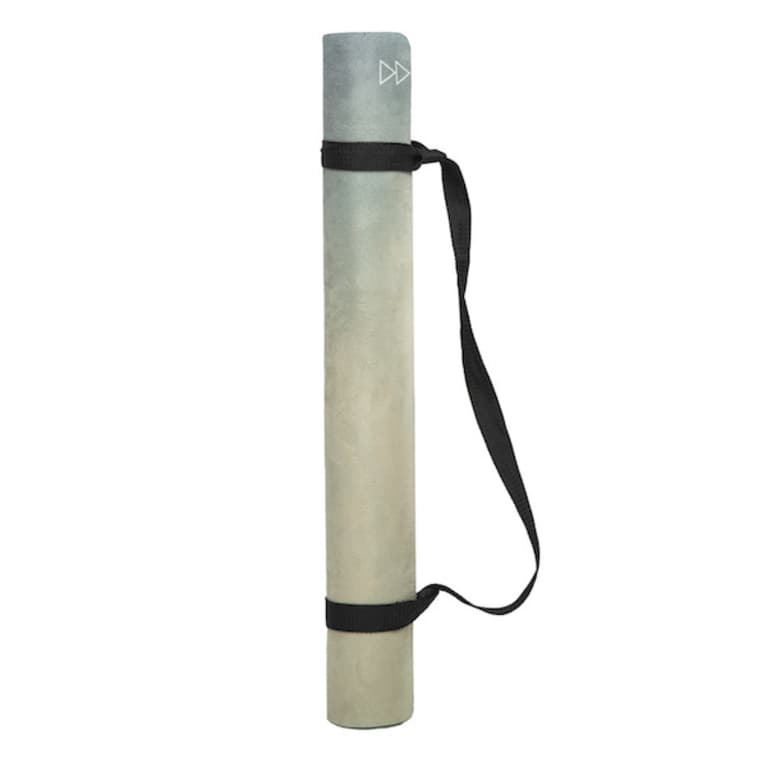 The all-in-one Combo Mat, now available in a travel size version, comes equipped with a carrying strap, so there's no need for a separate bag for your yoga mat.
These super-grippy mats are made from 100% natural biodegradable tree rubber, fused with an absorbent microfiber top layer that doubles as a towel for when you're practice gets hot and sweaty. And as a good karma bonus, $1 from every YDL purchase supports urban youth yoga programs in need. yogadesignlab.com & Amazon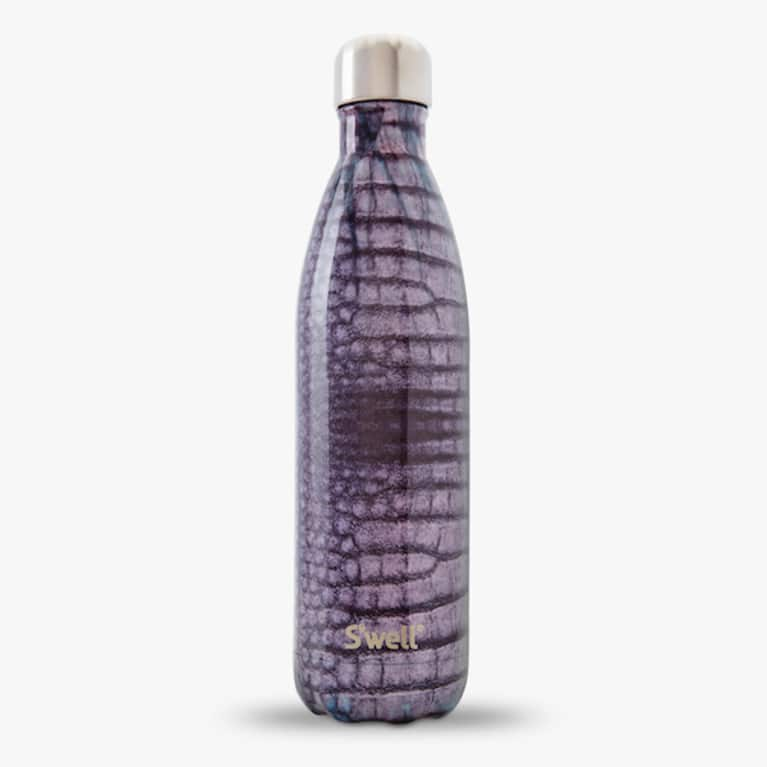 While most yogis are no stranger to the reusable water bottle, S'well boasts the only bottle out there that gives back to environmental charities, while still looking stylish. Slender and chic, S'well features bold colors, exotic alligator prints (pictured), and woodgrain and textile-inspired design. These non-leaching, non-toxic stainless steel bottles are built to last, keeping your beverages cold for 24 hours and hot for up to 12.
Every purchase made from S'well benefits charitable organizations like WaterAid and American Forests. At the forefront of trend-setting, reusable water bottles, S'well has already caught the attention of health conscious fashionistas like Michelle Obama and Kelly Ripa. swellbottle.com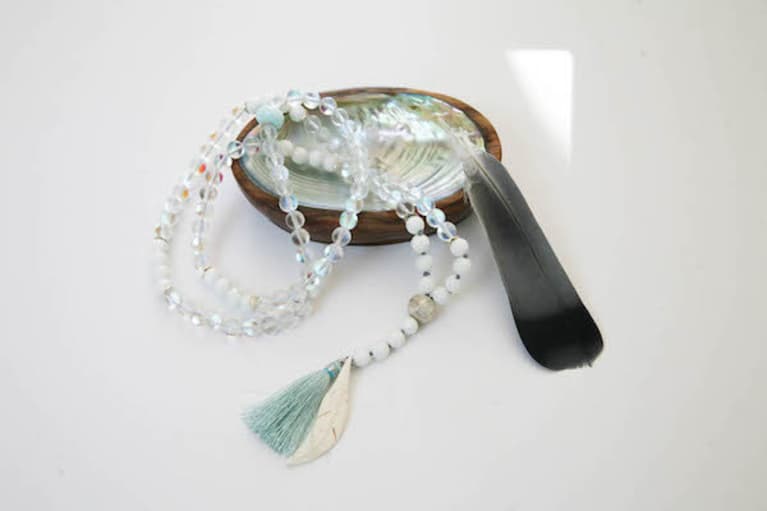 Illuminate your meditation practice with gorgeous, hand-crafted mala beads. Much like your yoga practice, Mojee Yatra's distinct spiritual approach to each mala, stems from a calm and centered place. With fair trade in mind, the raw materials are all natural — grade A gemstones with silver and gold plated trims, threaded on natural silk string and finished with tassels.
Comprised of the traditional 108 beads for repetitive mantra, Mojee's malas are intricate in arrangement — with rudraksha and Bodhi seeds enhanced by sandalwood and gemstones. Before a mala is created, each stone is purified in holy water, blessed by monks and then chanted over by the designer herself.
Celeb yogis like Gisele Bündchen and Elena Brower love Mojee's elegant, one-of-a-kind custom designs — a testament to their wearability both on and off the mat. mojeeyatra.com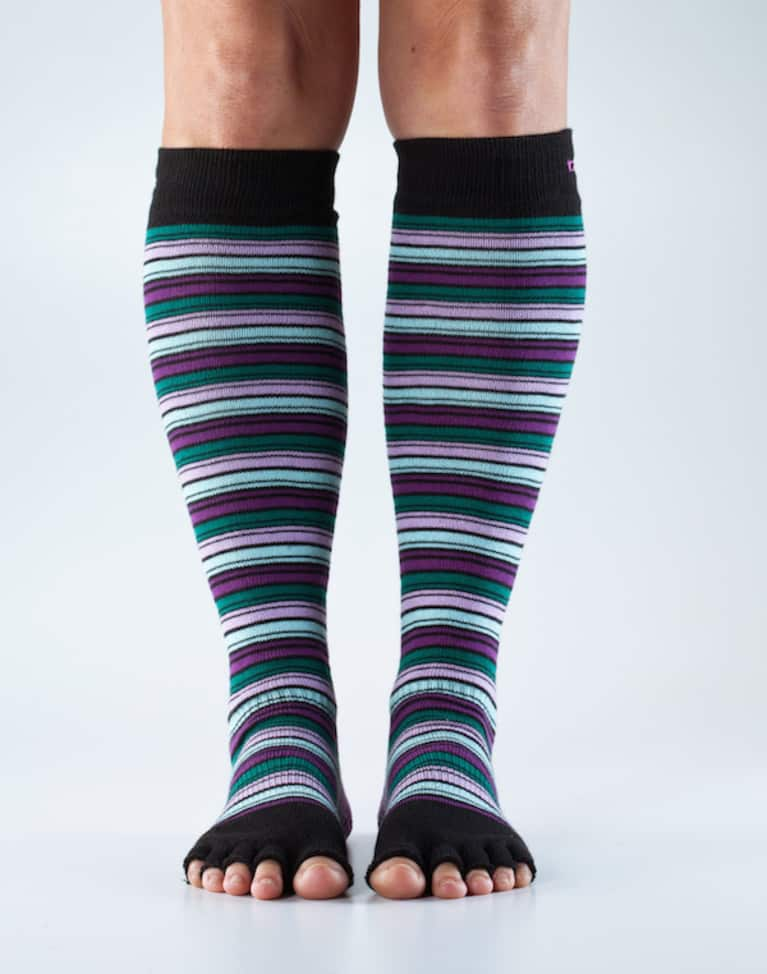 For more than a decade, ToeSox has championed the way for proper foot alignment and optimal arch support. With gripped soles and individually spread "yoga toes," these fun, eco-friendly organic cotton socks come in a wide array of shapes, sizes and patterns, like the Half Toe Scrunch Knee High sock in Purple Haze (pictured left), and are even packaged in recyclable paper.
Perhaps the most well-known advocate for spreading your toes, yoga teacher Kathryn Budig wears ToeSox to enhance her yoga practice and strengthen her feet.
When your "yoga toes" are spread, blood flow increases to your feet as they return to their natural position, improving your body's overall alignment. toesox.com
Alpaca Chevron Infinity Scarf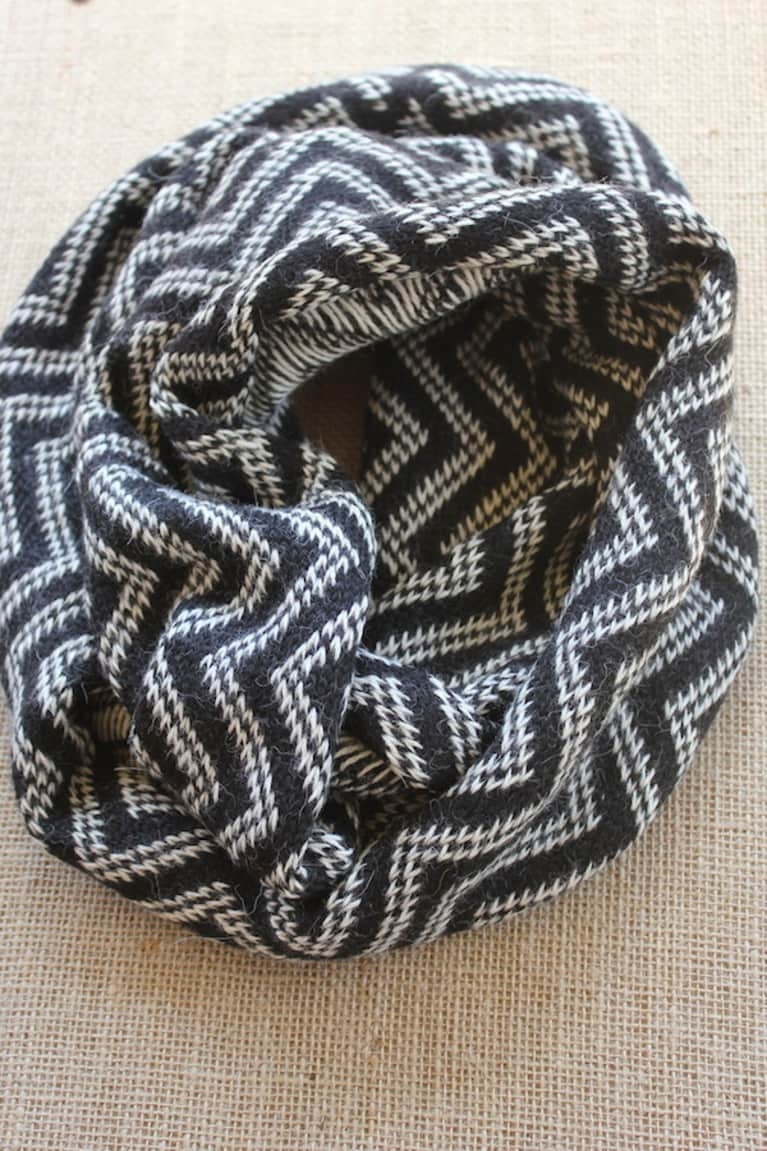 Every traveling yogi needs a functional warm scarf to get to and from practice and for everything in between. Cozy up with a classy, fair trade infinity scarf from Feel Good Collections, knit from 100% alpaca black and cream thread.
Handmade by artisans in Bolivia, Alpaca yarn is stronger, softer and warmer than wool and not to mention, hypoallergenic and a renewable resource. The buyers at Feel Good Collections are adamant about knowing how and where their products are made.
When you make purchases that are fair trade, you help those artisans in developing countries eliminate poverty by generating their own homespun goods for export. feelgoodcollections.com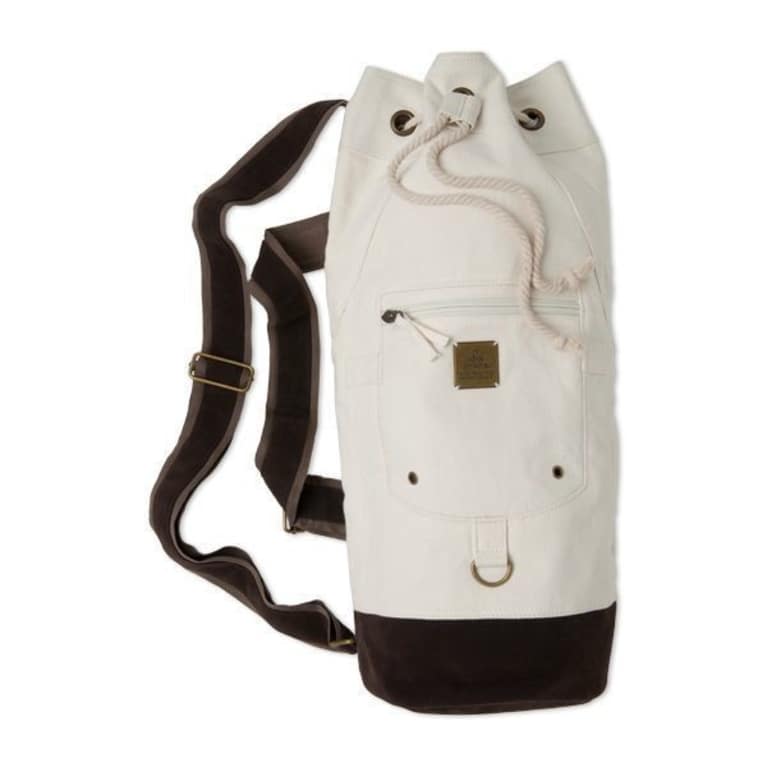 Toss a mat or your favorite hiking gear in this rustic daypack, made from recycled cotton and hemp. This practical, neutral-colored pack makes for a great overnight or weekender bag. With a cinch-top closure and zippered front pocket, your belongings are safely stowed away and still easily accessible. prana.com & Amazon
Gaiam Sol Premium Yoga Strap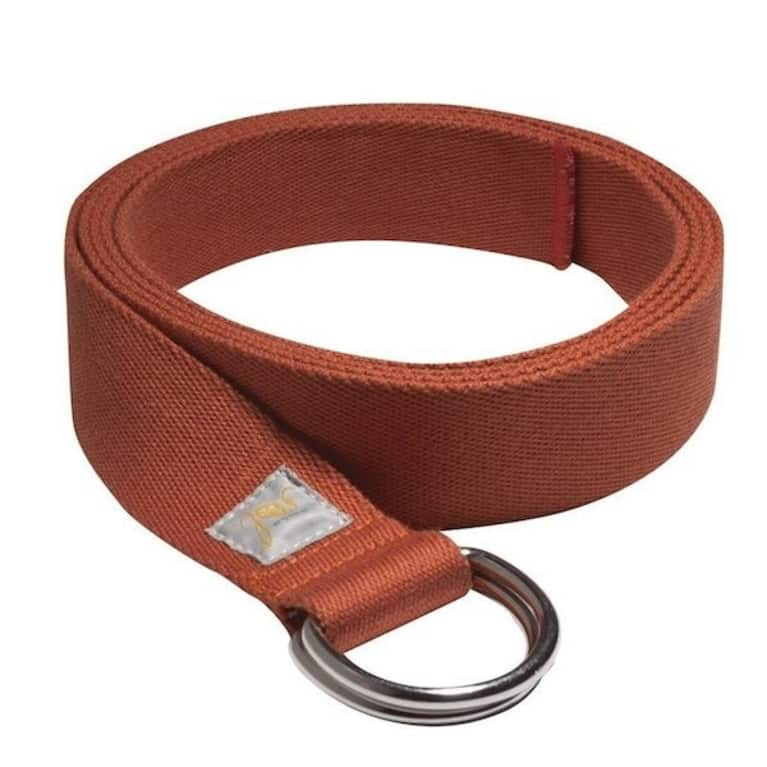 Don't leave home without a quality strap! Designed to help deepen your practice, a yoga strap can also be your best friend. With a strap, your range of motion will gradually increase, while still support and safety are maintained to prevent over stretching.
The Sol strap features highly-resilient and sustainable bamboo fabric, that won't stretch out while you do. The Gaiam Sol line was developed for the technical demands of more advanced yoga practitioners, but anyone can benefit from this design. With eight feet of nonslip support and a durable nonslip buckle, challenging yoga poses can be more accessible to all levels. gaiam.com
Manduka Meditation Cushions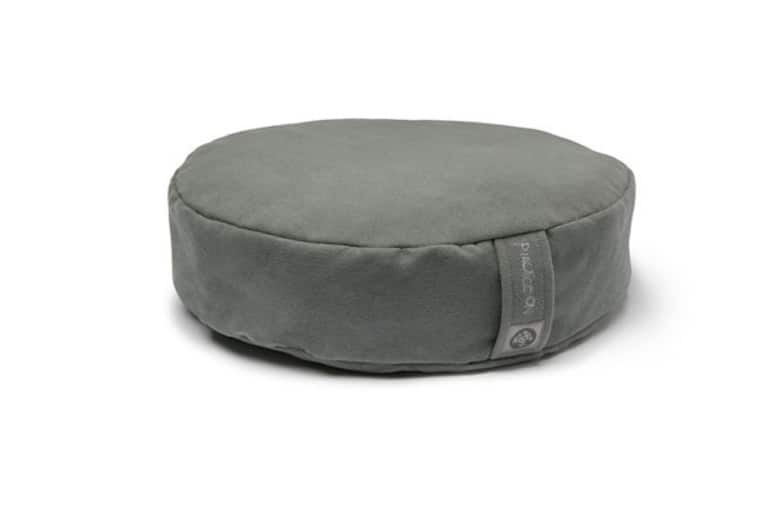 Find stillness within your meditation practice by sitting in ultimate comfort. Manduka's "peaceinpeaceout" Meditation Cushion is filled with buckwheat hulls that are not just sustainable but also provide optimal support for your hips, whether you're seated cross-legged or in Lotus position.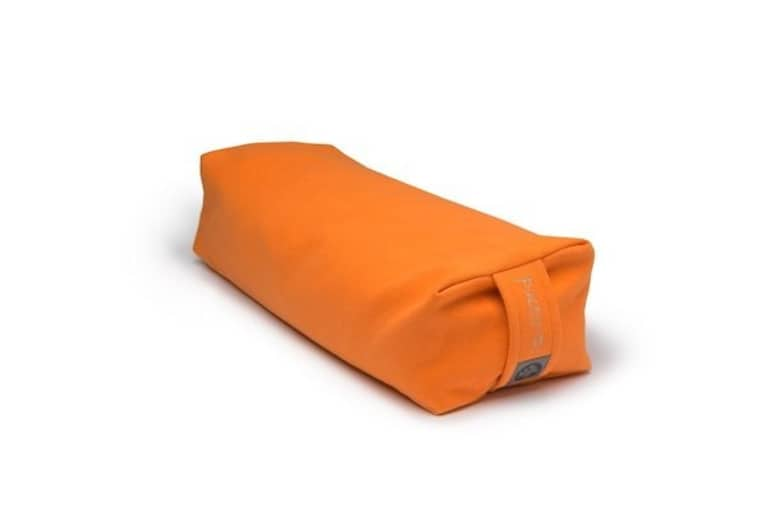 With a quick-drying eQua Plus fabric outer cover and a easy-to-carry handle, this comfy cushion can help you find your bliss at home, in the studio or beyond. Organic buckwheat hulls are what's left after harvesting the buckwheat fruit that grows inside. So instead of those going to waste, this cushion gives them a second chance at life. Full size and travel size available. manduka.com & Amazon
To-Go Ware RePEaT Utensil Set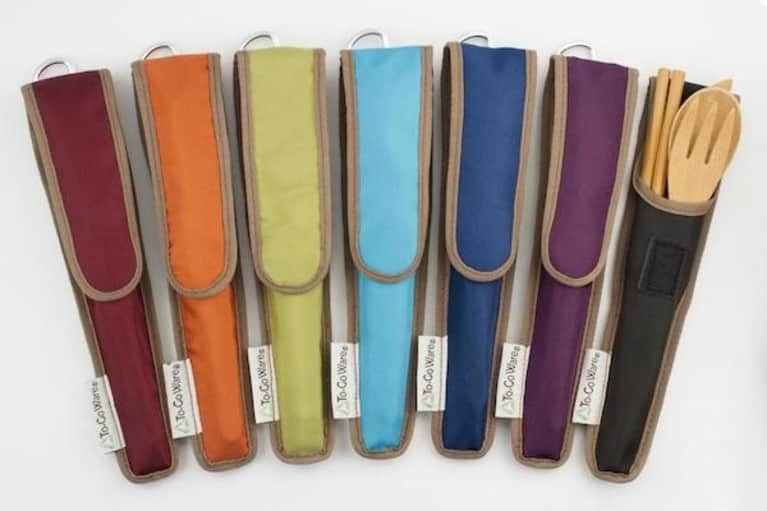 Whether we're yogis or not, we're always on the go. Ever consider how many plastic utensils you might go through in a year? While we may try to cut back on waste by bringing our own silverware, To-Go Ware offers a better solution.
Sustainable bamboo flatware and chopsticks are heat and stain resistant, long-lasting, and finished with a natural top grade and food-safe wood oil. RePEaT utensil holders are made from RPET (recycled polyethylene terephtalate), that keeps plastic water bottles out of the landfill. to-goware.com & Amazon
Hugger Mugger Bamboo Yoga Blocks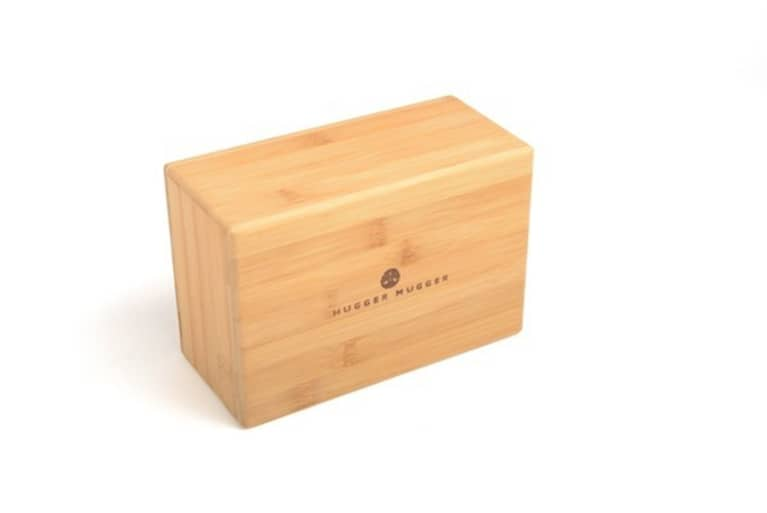 These bamboo blocks are lighter than they look. With hollowed out construction, a yoga block made from bamboo is super easy to take with you. Bamboo is quickly becoming the most sustainable wood out there. If you're accustomed to the comfort of a block made from foam, bamboo is also more comfortable than it looks! Rounded edges make for comfort and support in restorative poses and the wood itself has a smooth, satiny finish. huggermugger.com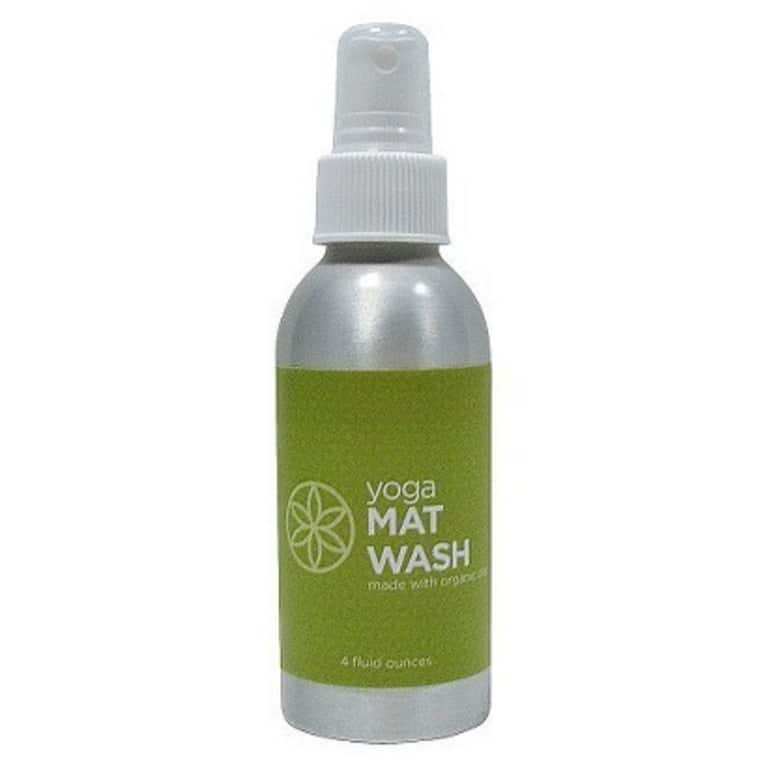 Keep your yoga mat smelling fresh and clean with a nontoxic and environmentally mat wash made by Gaiam. 100% all-natural and USDA-certified organic, this portable mat wash can go with you anywhere, easily removing any sweat and dirt accumulated during your practice.
Tea-tree oil extract and other aromatic essential oils are infused into the blend, leaving your mat smelling good as new if not better. gaiam.com & Amazon
Cover Photo Credit: Yoga Design Lab