USDA Marketing Cheese to Americans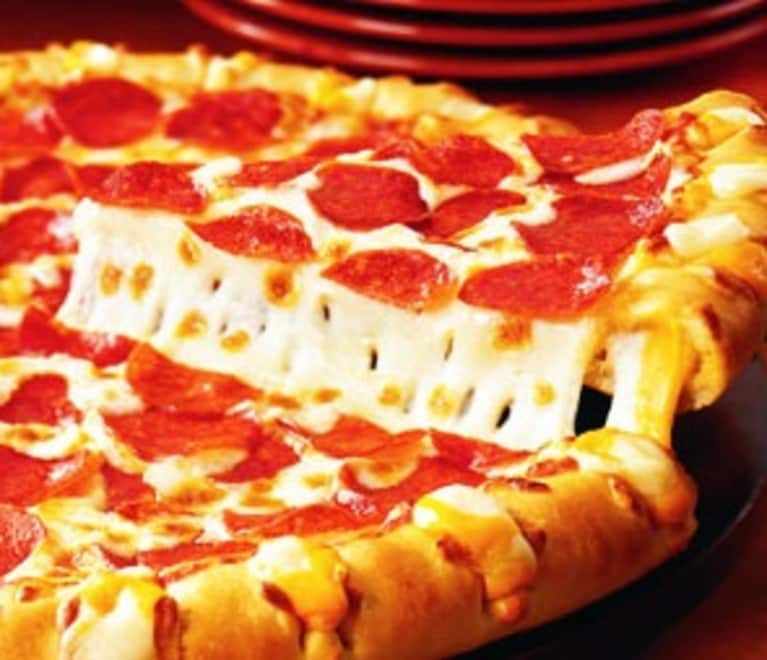 One of the most popular articles in today's New York Times sheds light on how the US government is pushing cheese and helping Domino's sell more pizza by adding more cheese! Michael Pollan is upset, too, tweeting, "The USDA's conflict of interest problem in a nutshell: our tax dollars at work promoting Domino's pizza."
The USDA Created "Dairy Management" to market cheese:
And Dairy Management, which has made cheese its cause, is not a private business consultant. It is a marketing creation of the United States Department of Agriculture — the same agency at the center of a federal anti-obesity drive that discourages over-consumption of some of the very foods Dairy Management is vigorously promoting.
Urged on by government warnings about saturated fat, Americans have been moving toward low-fat milk for decades, leaving a surplus of whole milk and milk fat. Yet the government, through Dairy Management, is engaged in an effort to find ways to get dairy back into Americans' diets, primarily through cheese.
Americans now eat an average of 33 pounds of cheese a year, nearly triple the 1970 rate. Cheese has become the largest source of saturated fat; an ounce of many cheeses contains as much saturated fat as a glass of whole milk.
I highly suggest reading the entire eye-opening article over at the NY Times.