Q & A with Eco-Pioneer Howard Brown of Stewart + Brown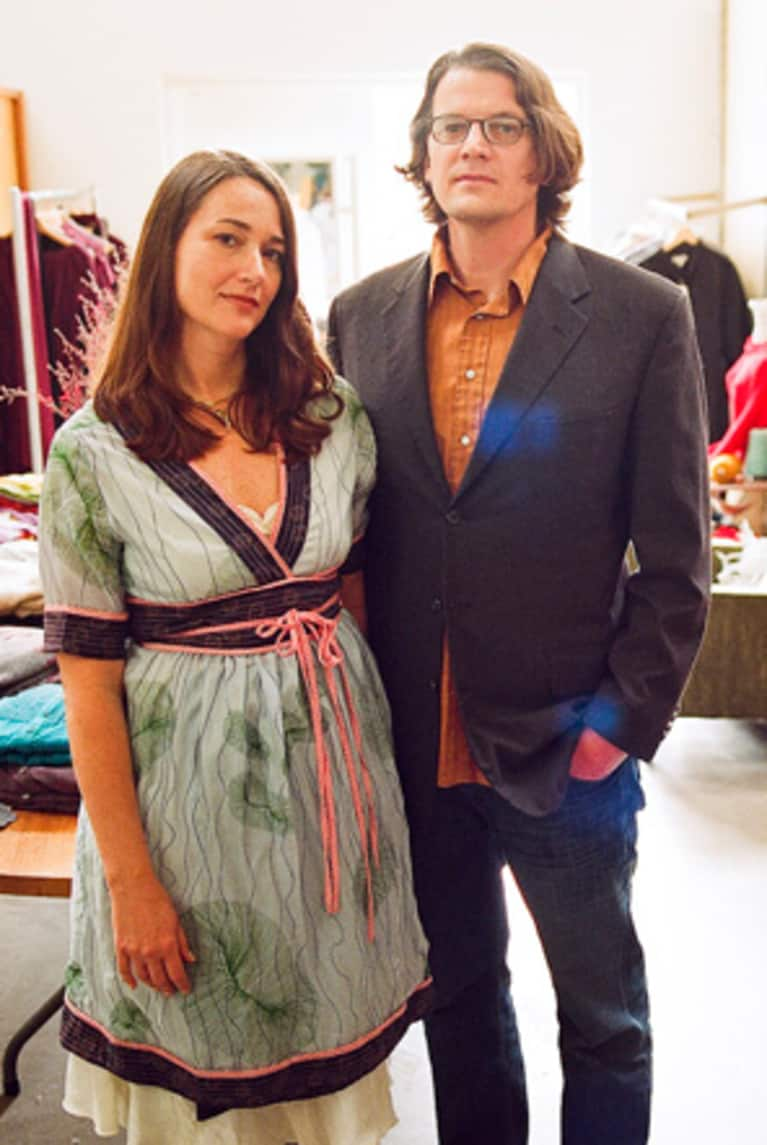 When looking to create a winning cold weather look with some ethical, fashionable finds, one of the first places I turn to is Stewart + Brown, the husband-and-wife duo who are partners in life and in fashion. Style icon Leighton Messter and green girl Alicia Silverstone are smitten with the label and have been spotted in some Stewart + Brown staples. What separates Stewart + Brown from other hip designers, is its pioneering, unwavering commitment to greener, ethical fashion.
Even in the midst of unprecedented industry headwinds (especially soaring cotton costs), Howard Brown says that "there are no cheaters allowed" when it comes to sustainability. While true sustainability is impossible, Stewart + Brown, strives to deliver high quality and haute style, while minimizing the impact on the Earth. From a green raw materials standpoint, the Stewart + Brown collection is comprised of 100% organic cotton, mongolian cashmere, merino wool, green fabrics, and factory surplus fabrications.
Stewart + Brown delivers a coveted fashion aesthetic as well. From the current collection, I've had my eye on this beautiful camel coat, made from 100% merino wool. I love the interpretation of the current lady-like trend in the silky winthrop dress. The 100% organic pima cotton long-sleeve lengthen tee is a perennial favorite among Stewart + Brown's celebrity fans. I love the rich color of the majesty and pine needle colors, which is the perfect splash of color in the midst of this year's neutrals craze.
I caught up with Howard Brown about sustainability, inspiration, and fashion.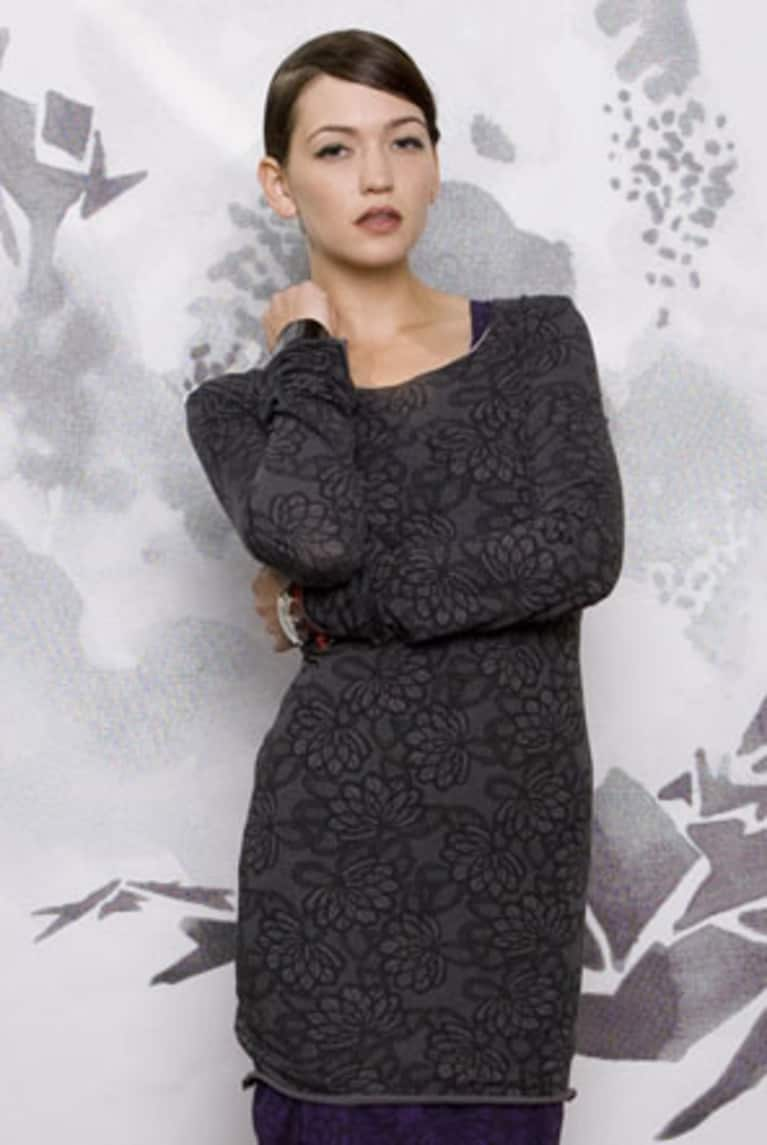 MBG: How did you get the idea to create Stewart + Brown?
HB: Karen and I thought it would be pretty fun to do something together. Since we were already in the fashion business, it made sense to pursue that direction. We were pretty involved in the outdoors, and being close to nature, and we had a strong conservation orientation. We knew that the world did not need another clothing company. The world needed a sustainable clothing company to set an example for others to follow. Right after 9/11, we decided that society was changing. It was our dream and we decided it was now or never.
How would you describe the sensibility of Stewart + Brown?
Next-generation neo-classical west coast preppy.
How important is sustainability to Stewart + Brown?
True sustainability is pretty much impossible to achieve, so we do the best we can. We are pretty rigid, because everything we do delivers on that mission. A lot of brands dabble in that mission, but our opinion is it's all or nothing. If you are just dabbling, you are doing nothing. That's not a commitment. It's like being 10% married to someone. You are either committed, or you are not committed. We are pretty hardcore when it comes to sustainability. No cheating allowed.
Someone who wants to make more sustainable fashion choices, where do they start look for?
We think our consumer is informed, curious and smart. Do your research. By and large, I would always default to a small, designer. They have a small carbon footprint and they are going to need the money. They are going to need and appreciate the sale. They are going to be a lot more serious about it. I would also buy from small brick and mortar retailers. It's all about sustaining your local community.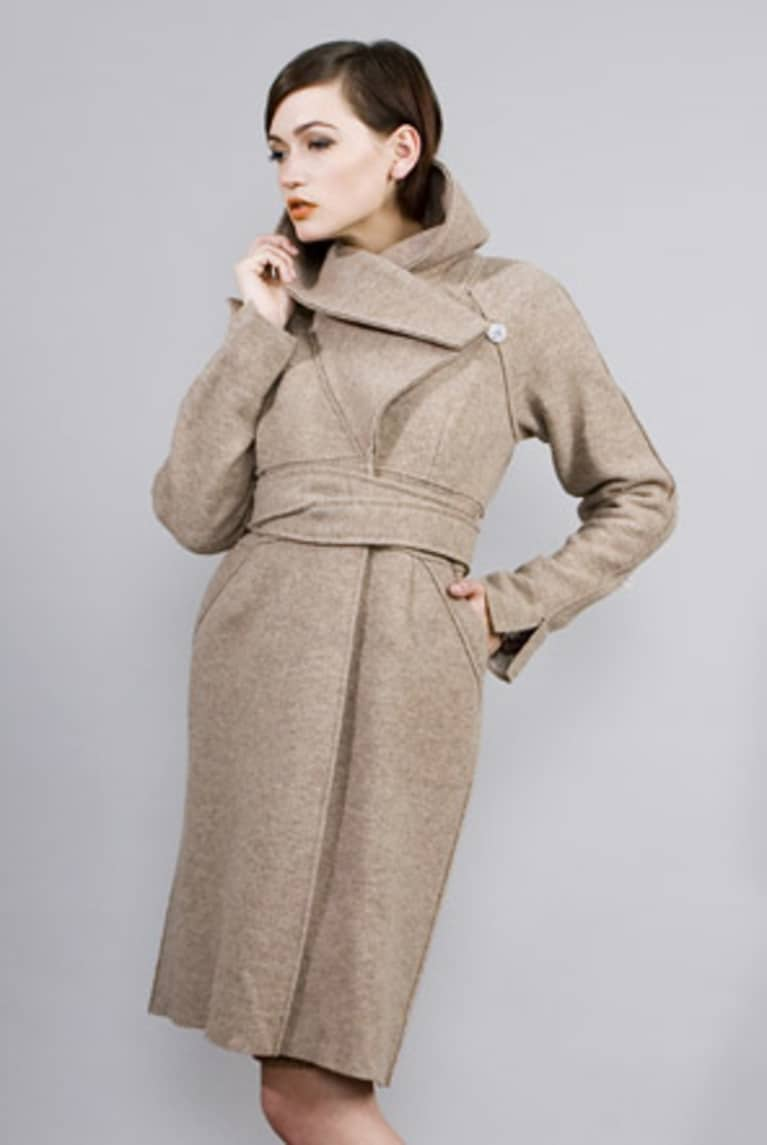 Where do you get your inspiration?
My wife and my kids. Mother Nature. Life in general. In that order.
The two places most inspiring to Karyn and myself are Montana and Mongolia. We are inspired by Montana because we get really inspired by nature whenever we are there. We are with our family and it's a reminder that nature is meaure, model and mentor. We have a place in the wilderness there and we share it with grizzly bears, elk, big horned sheep, mountain lions and beavers.
Mongolia inspires us because it has a mindblowing culture that's different from any other place in nature. It's a country the size of the US with 2.2 million people. It has an extremely rich culture. There's incredible color, design, embroidery.
People in Mongolia live a real, sustainable lifestyle. Don't know many people -- unless they are running around the jungle with a fig leaf on—who are more sustainable than the Mongolians. We go there once a year.
Any fashion trend dying to see come back?
Quality and integrity.
Fore more on Stewart + Brown: