5 Ways Drawing Can Bring Anyone Joy
Our editors have independently chosen the products listed on this page. If you purchase something mentioned in this article, we may
earn a small commission
.
Have you ever wanted to simply draw but didn't because you did not know what to start with? Have you ever felt a longing for artistic creativity but shunned drawing because you saw it as a skill that couldn't enable you to make a living? Have you ever felt eager to document the world around you but always felt poorly qualified to do so? Have you ever needed a creative kick-start but never knew where to turn?
Regardless of your training (or lack of it) a daily practice of drawing can bring us great joy. Here's five reasons why.
You'll realize learning is beautiful.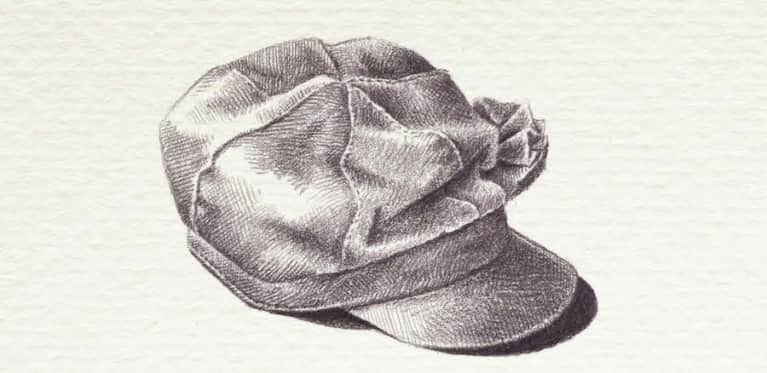 Even if you've never taken an art class in your life, the beauty about not having been taught drawing is that you are in a position of the acquirer. The process of figuring it out might take a while, and you will most likely continue to figure stuff out as you go, but that process is yours. There are no shortcuts and no tricks, just the plain practice of drawing, screwing up, and drawing some more.
You'll see things in a new light.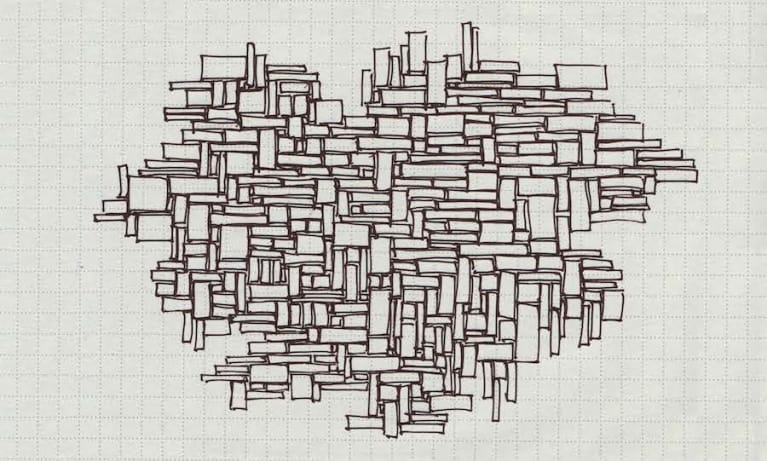 Most of us have acquired, with time, the capacity to "tune out" the things around us. This faculty to conveniently ignore the things that don't "matter" allows us to live without being constantly bombarded with visual stimuli. As adults, we have trained ourselves to disregard the landscape around us in order to keep a certain focus. Getting out a pen and paper to draw what is familiar around us is like shining a big spotlight on what we had grown to ignore. It turns the invisible into the new and, dare I say, beautiful.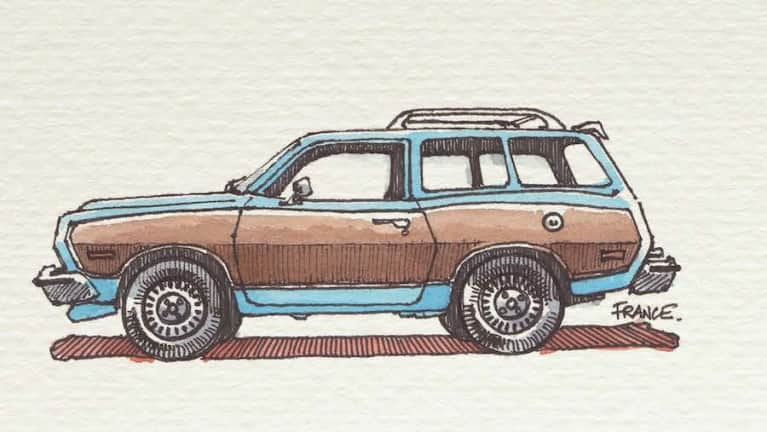 To draw something, you have to sit there. When I draw, I gradually sink into the moment, and the scene I draw gradually sinks into my vision. The more I observe, the more I see, and the more I want to draw. The act of drawing brings everything back into focus. I personally find true joy in tuning all the little things back in. It can help us reconnect with the sense of wonder we all once had as children.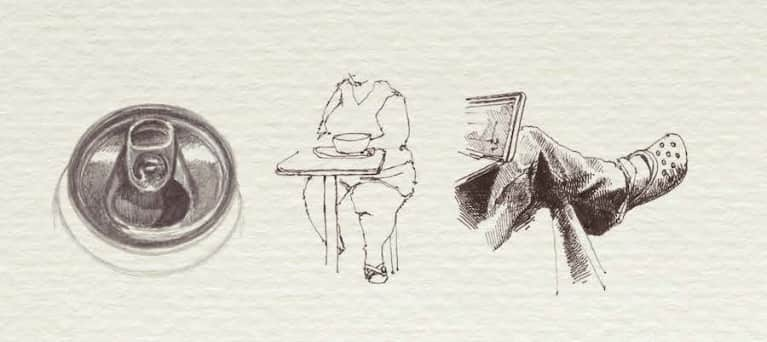 Unlike taking a photograph, when you draw, you constantly choose what you are including and what you are leaving out. Drawing is a series of choices that we make — "How am I going to deal with this tree? What if I ignored this car; would it throw everything off balance? Do I draw the pattern on her shirt?" All these choices amount to what makes the drawing. As you draw, you gradually take ownership over your sketch: you alone are making decisions along the way, whether you do or don't finish it.
You'll see where you've been.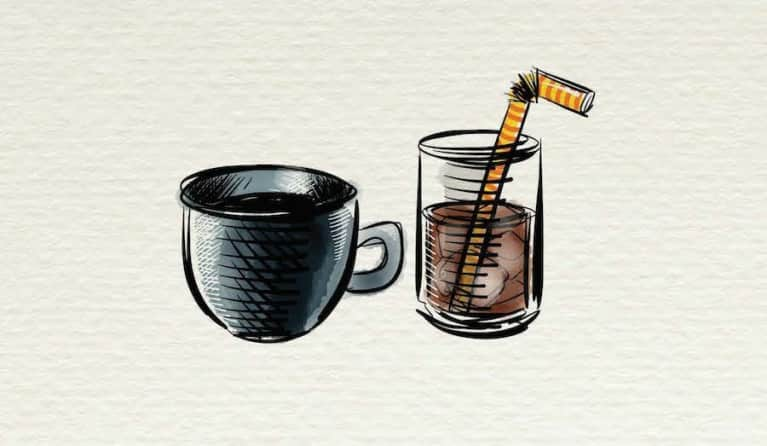 People sometimes keep travel sketchbooks to record what they see. If you flip through your own sketchbook from years prior, you will remember everything about the moment you drew something: the challenges you faced drawing it, the temperature outside, where you were sitting, even who came over to talk to you.
Keeping a sketchbook is also the recording of the evolutions of your life. Flipping through the pages of Moleskine sketchbooks I kept six years ago makes me realize that a lot has changed, not just in how I draw, but in what I choose to draw.
My drawings were elaborate and time-consuming before I had a baby. After the birth of my daughter, I had to adapt to my new lifestyle. My drawings went from being meticulous and time-consuming to being less elaborate. Not unlike keeping a diary, looking back over your sketchbook can be evidence of growth, and can be deeply satisfying.
Adapted from Sketch! by France Belleville-Van Stone, copyright (c) 2014. Published by Watson-Guptill, a division of Penguin Random House, Inc.