Fertility-Friendly Chai Tea
There are some acupuncturists who feel very strongly about eliminating coffee completely (including decaf) when you are trying to conceive. There is mixed research out there, with some studies showing that coffee can increase estrogen and worsen endometriosis. One small Danish study showed that women who drank more than five cups of coffee a day had a significantly less chance of getting pregnant with IVF.
The March of Dimes recommends drinking less than 200mg of caffeine a day if you are trying to conceive, which is equivalent to 8 ounces of drip coffee.
What can you have instead? You can choose coffee alternatives like Inka Coffee Substitute, green tea, Gen Mai Cha, and Chai Tea. My favorite thing to do, especially in the winter, is make a big pot of Blossom Chai Tea.
This tea is energetically warm and therefore really great for fertility and especially great in the winter from a Chinese energetics perspective.
Blossom's Chai Tea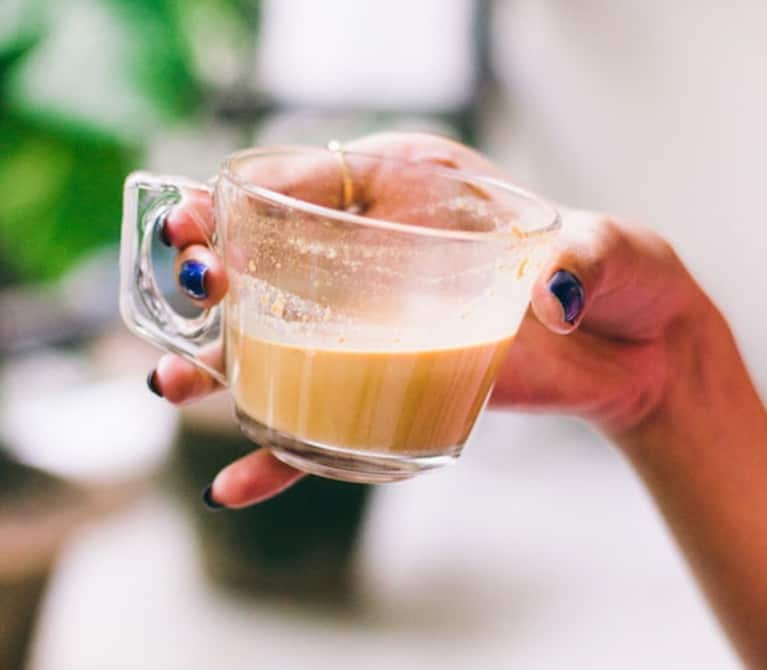 Makes 6 quarts
Ingredients
11 cinnamon sticks
33 cloves
33 cardamom pods
33 black peppercorns
a pinch of black tea (optional)
½ cup of fresh ginger, peeled and sliced.
Preparation
1. Fill a 6 quart pot with water and bring to a boil. Add all ingredients to the pot except for the ginger. Simmer for 30 minutes.
2. In the last 10 minutes add the fresh ginger.
3. Strain and ladle the tea into your favorite mug. Add honey and whatever kind of milk you prefer (coconut, hemp, almond, etc). Store in the fridge and reheat all week!