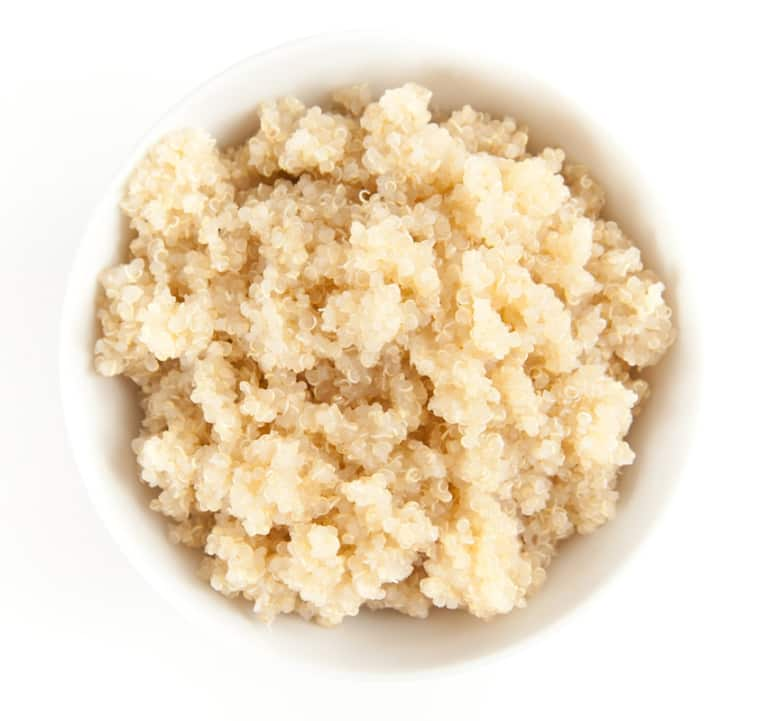 1 cup quinoa
2 cups water
pinch of sea salt
Preparation
1. Rinse the quinoa before cooking.
2. Place the quinoa, water and a pinch of salt in a large pot over high heat. Cover the pot and bring the mixture to a boil. Lower the heat to a simmer and cook for 15 minutes until all the liquid is absorbed and the germs have begun to spiral. (If there's still water in the pot, leave the heat on low with the top off to let the water evaporate or drain in a fine mesh strainer.)
3. Turn off heat and grab a dry paper or kitchen towel. Place it between the pot and the lid and let that sit for about 10 minutes. Fluff with a fork before serving.