A Guide To Essential Oils (Infographic)
Whether you're new to the essential oils game or a long-time user, these distillations are little bottles of magic. From skincare to digestion to sex drive, essential oils are like the little engine that could: just a few drops can be so effective that even the most skeptical user will be converted.
Containing the essence of a plant's fragrance — hence the "essential" — these oils have been used medically and recreationally for centuries. For a primer on the most common oils and their uses, check out the infographic below our friends at Health Perch put together. What are your favorite essential oils and how do you use them?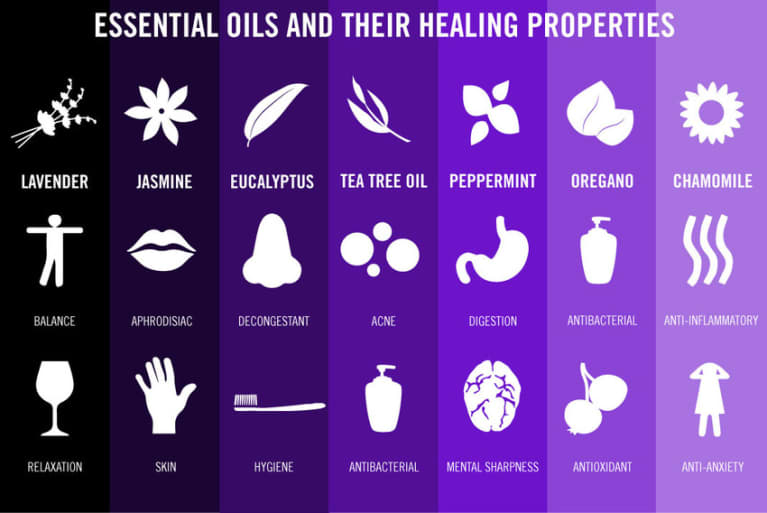 Want to learn how feng shui can help you create a high-vibe home and set powerful intentions to manifest your dreams? This is feng shui the modern way - no superstitions, all good vibes. Our feng shui master Dana Claudat will guide you every step of the way. Click here to learn more about this incredible class!