Current Food Obsessions: 3 Healthy Snacks To Try Now
We're constantly on the look out for great small brands that are making the kind of food we can't stop eating. First up: a coconut yogurt that gets it right, a beef jerky that makes you re-think the concept, and cashew-cocao clusters that we reach for when it's time for that slightly sweet midday pick-me-up.
Anita's Coconut Yogurt
Photo by Aaron Weiss
Made by vegan chef Anita Shepherd, there's nothing in this creamline yogurt but organic coconut milk, organic coconut water and live cultures, which is pretty incredible since many options out there use additives to get that rich, creamy texture. Anita is based in Brooklyn, where small batches of this stuff are made, and we've spotted her delivering the yogurt herself to stores around town. You can find Anita's throughout NYC and Long Island and also on Good Eggs.
The New Primal Jerky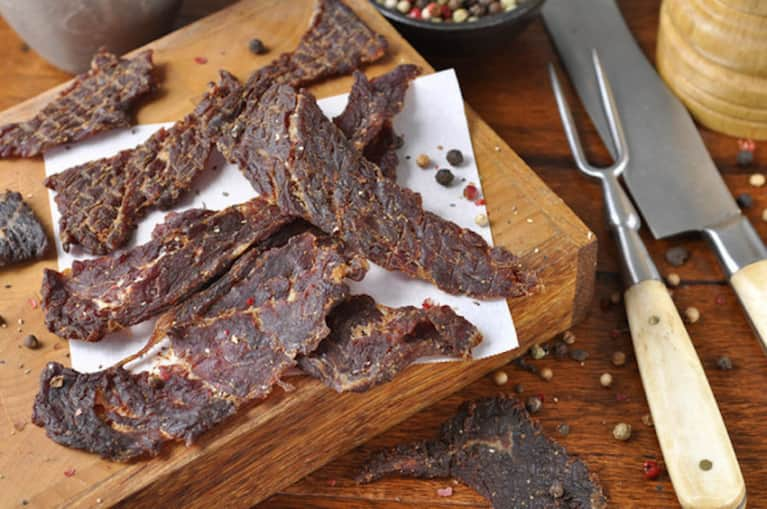 Most often thought of as the tough strips of preservative-filled meat you pick up at a gas station on a road trip, this company is restoring jerky's original glory —when it was a solution for preserving meat in the tastiest way possible. We love the smoky, meatiness of it for a gluten-free, protein-rich snack. (And of course, they travel really well.) Made from grass-fed beef, the jerky is flavored and slightly sweetened with natural ingredients like gluten-free tamari, honey, lemon juice, ginger and more.
Big Tree Farms Cashew-Cocao Clusters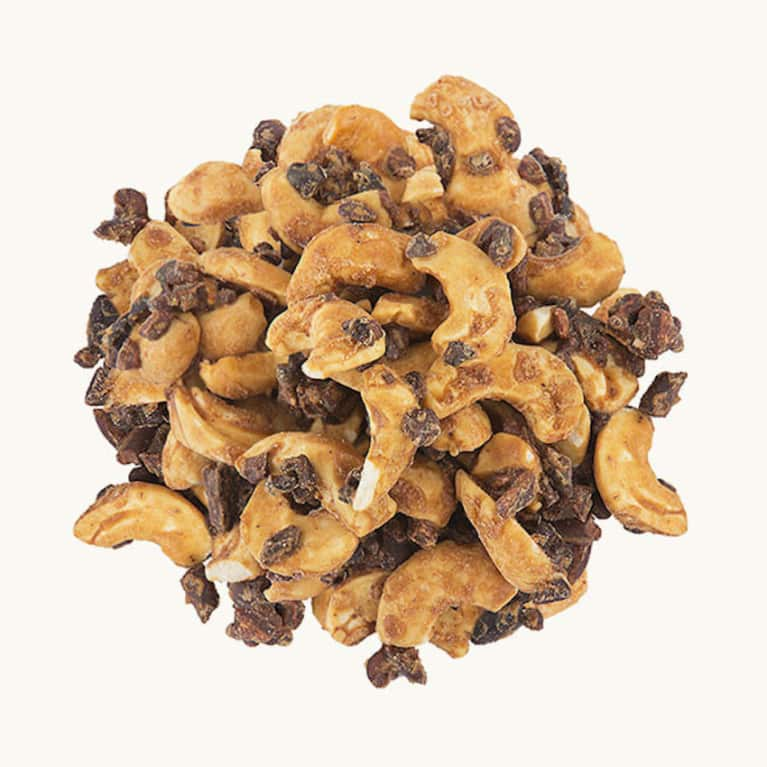 These raw cashew-cocao clusters are the perfect, not-too-sweet 3pm pick-me-up. Basically, they're raw cashews combined with raw cacao nibs with coconut palm nectar and a pinch of sea salt (from Bali). They're surprisingly filling/satisfying so a few go a long way.