I Was 300 Pounds ... Until I Started Boxing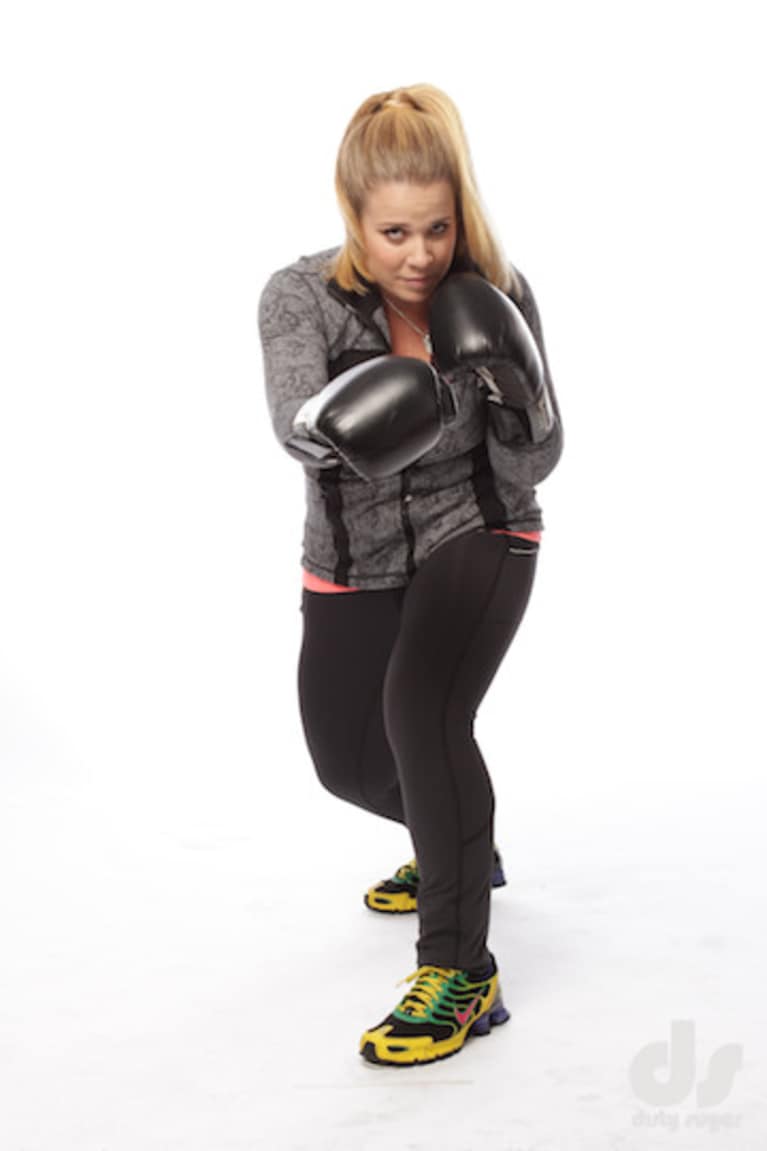 I didn't grow up eating healthy or having any drive to workout and be fit. In fact, I was tipping the scales at 300 pounds when I finally decided it was time to turn my life around.
It wasn't easy. I tried and failed many times to lose weight by joining gyms, hiring personal trainers and using popular weight loss plans like Weight Watchers and Jenny Craig.
I started trying to lose weight when I was 14 years old and had been trying off and on since then. For a long time, I felt like it was a lifelong struggle I'd never overcome, and this was just who I was. I had moments when I'd finally lose some weight, but I'd just gain it right back, and then some. In the spring of 2010, I began my final weight loss journey for the long term.
I discovered my motivation when I tried boxing for the first time. It became a transformative fitness activity that not only got me moving, but one I thoroughly enjoyed and connected with. The weight started dropping off very quickly, and my motivation grew stronger as my body transformed.
Today, fitness isn't something I struggle with. It's my way of life.
I started boxing with a trainer and loved it from the moment I began! I cut out fast food, began to eat breakfast every morning, stopped drinking soda, cut my portion sizes and reduced my daily calorie intake. I think once your body becomes accustomed to being healthy, you gain more respect for how you treat your body.
I think obesity is an American epidemic and I see it just getting worse among people of all ages. And while no one wants to be overweight, creating and sustaining healthy habits can seem impossible at times, especially when you are doing it alone.
Since overcoming my battle, I have decided to help others do the same. I started my own fitness company and I motivate my clients by letting them know they're never alone. I tell the to take the world "can't" out of their vocabulary and replace it with "I can and I will!" I tailor each session to what suit the client's personal needs. No two workouts are the same because no two people are the same.
Overcoming obesity or any weight issue is more than skin deep. It requires emotional and mental conditioning which are often tougher than the actual workout and food plan. For me, getting fit was about making that emotional connection between negative feelings and weight gain.
Today I feel the best I've ever felt in my life. I never imagined or thought this was even possible for me!