Want To Jumpstart Your Detox Before The Holidays? Try A Retreat In Costa Rica
With the holidays right around the corner, the time to focus on your health is now. The Sanctuary at Two Rivers is solar powered, eco-conscious resort located in the heart of the Costa Rican jungle, and an ideal environment to cultivate a peaceful mind and healthy eating habits before the holidays.
Co-founder Perrey Reeves, the yogi and actress best known for her work as Mrs. Ari Gold on HBO's Entourage, is co-leading a "Gratitude Detox" retreat with Liz Lindh, a board certified acupuncturist, and vinyasa yoga teacher.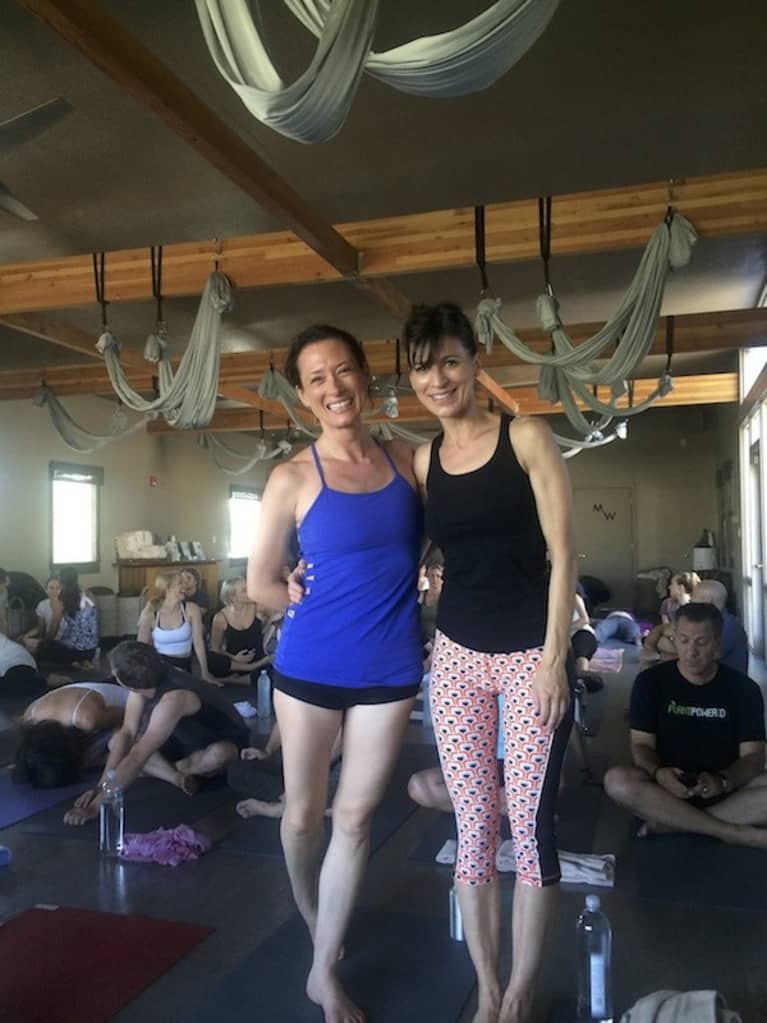 But why detox before the holidays?
Detoxing before the holidays will retrain your brain to eat intuitively, so that when those limitless desserts and other treats at Christmas appear, you might feel less inclined to indulge.
Cultivating a mindful approach to eating now also reminds you to slow down and savor your food, instead of eating mindlessly with excess. You'll be less likely to binge eat and more apt to make better food choices.
It's also important to take time for yourself now, because we all know what stressors the holidays and even family can bring!
What to expect?
The Sanctuary boasts a cleansing, hydrating, grounding and nutrient rich plant-based diet for your enjoyment, featuring local organic produce, lots of kale, and gluten and dairy-free cuisine low on grains and sugar.
Daily wellness rituals to enhance health, beauty and happiness will leave your skin looking radiant. Tropical fruits, oils, minerals, herbs, flowers, acupuncture and not to mention, a gorgeous jungle setting, will help you find clarity and balance.
You'll sweat, stretch and meditate in the morning, with jungle hikes, waterfall climbs and a swim in the warm Pacific in the afternoon.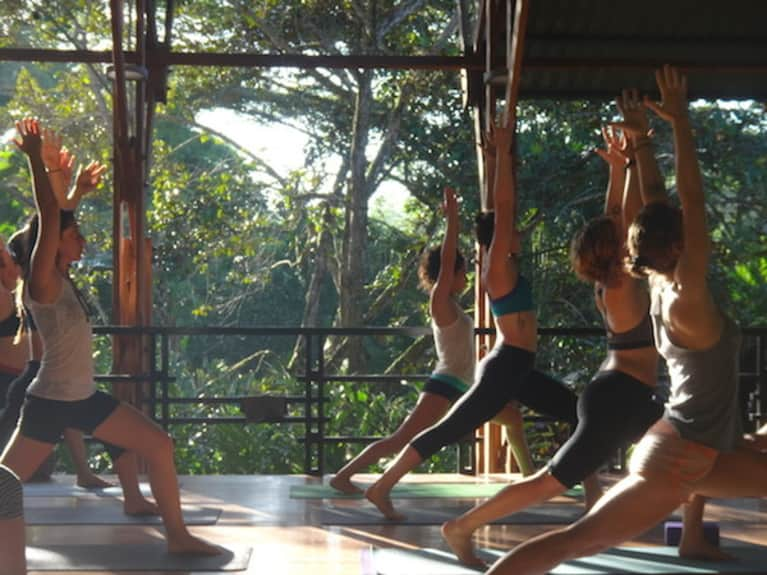 Sanctuary goers can also relax in the tucked away gardens on the grounds, nestled in a hammock.
From there you might participate in a restorative sunset yoga session on the beach or under a pagoda, to the tune of monkeys, birds and crickets.
Here's what a typical day in the jungle might look like:
6-7:15am Jungle Alchemy Core Yoga
7:15-7:30am Coffee/tea/fruit
7:30-9am Detox Vinyasa Yoga and Meditation
9am Organic breakfast
9-2pm Spa treatments, waterfall hikes, relaxation
2-3pm Organic lunch
3-5pm Wellness rituals, relaxation
5:30-7pm Restore and Rejuvenate Yoga
7pm Organic dinner
And as an exclusive promotion to MBG readers, they're offering 25% off the Gratitude Detox retreat from Nov. 23 through Nov. 29. Final deadline for registration is Nov. 9th.
Just send an email to: info@thesanctuarycostarica.com with "MBG" as the subject line to register. Space is limited due to availability.
Don't have time to detox until the new year? You're also invited to enjoy 25% off the "Resolution Detox: Rejuvenate after the Holidays" retreat from Jan. 4-10, 2015. Discount subject to availability.
Photos courtesy of The Sanctuary at Two Rivers