6 One-Pan Meals To Make This Week
A great one-pan meal is a lifesaver, especially during the hectic workweek when the last thing you want to do spend your time cleaning up. Here are six delicious and seasonal dinner options that allow you to enjoy the pleasure of cooking, without too much of the tedious aftermath.
Creamy Carrot, Sweet Potato & Lentil Soup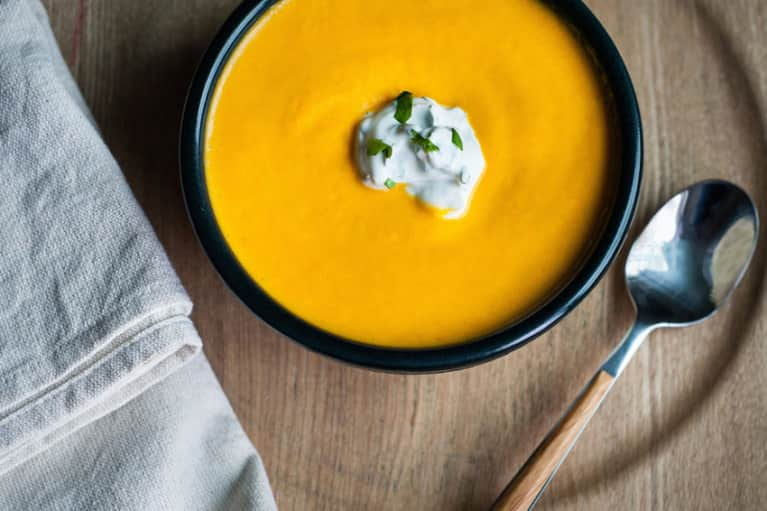 The soup is a great way to detox since it's easy to digest and packed with nutrients, especially beta-carotene, that will have your skin glowing. The lentil-walnut topping lightens the dish and adds protein and fiber to turn it into a hearty meal. Lentils are packed with folic acid and protein and the walnuts add an omega-3 boost, making this a great energy-boosting meal, but also comfort food thanks to the sweet potato and creaminess of the soup. It's half-salad, half-soup and all delicious. This is an easy make-ahead meal to serve to a crowd or keep leftovers for yourself and enjoy the next day.
Simple Clean Veggie Stew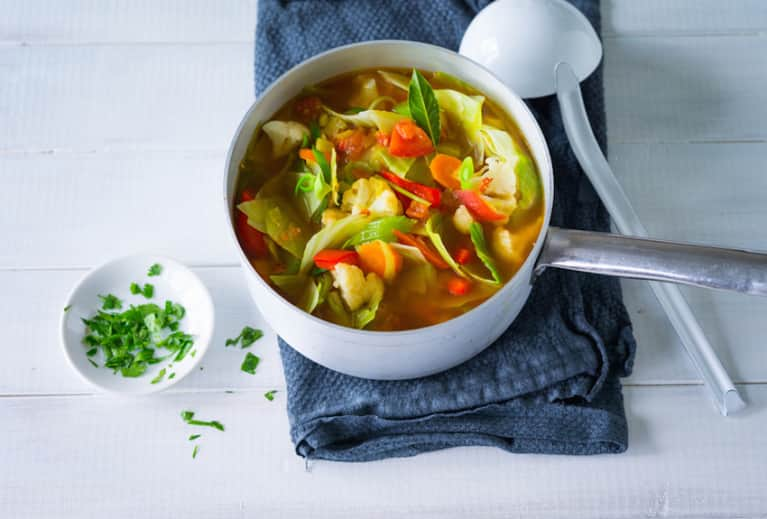 Warming and deeply nourishing, this simple stew will help you feel grounded and get you back on track. Serve it with a side of brown rice or quinoa and top with avocado for an even richer meal.
Vegan 3-Bean, Kale & Chipotle Chili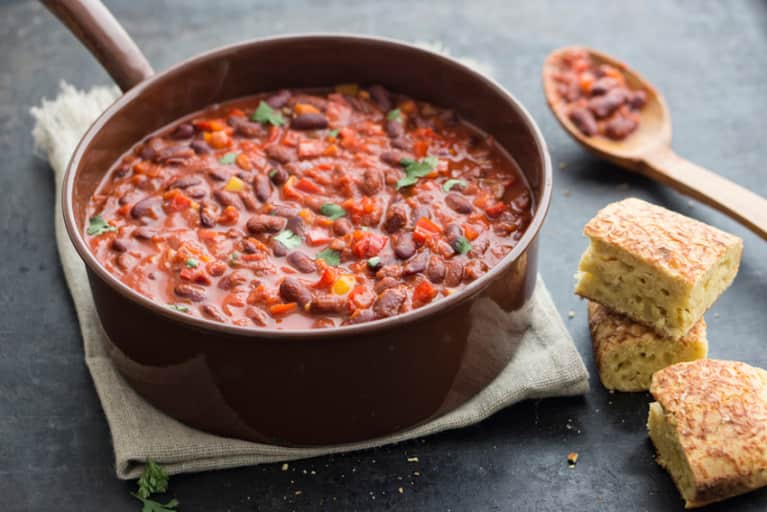 A big pot of hearty chili is perfect for the dropping temperatures and a no-fuss, one-pot dinner. The dried chipotle adds a rich, bold flavor and just the right amount of spice.
The Ultimate Vegetable Stir-Fry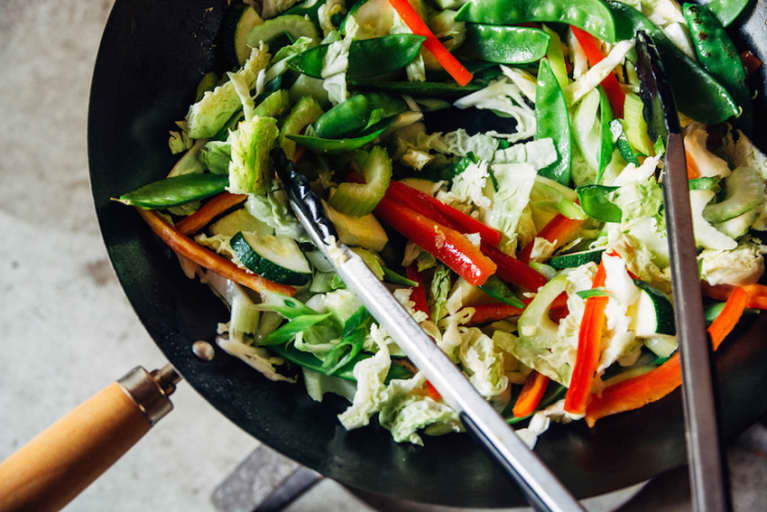 This veggie stir-fry is a great way to make use of all those vegetables that are on the verge of going bad. Throw in as many as you'd like and feel free to get creative with the combinations depending on what you have on hand. That's the beauty of a stir-fry.
A Light Quinoa Kitchari That Will Blow Your Mind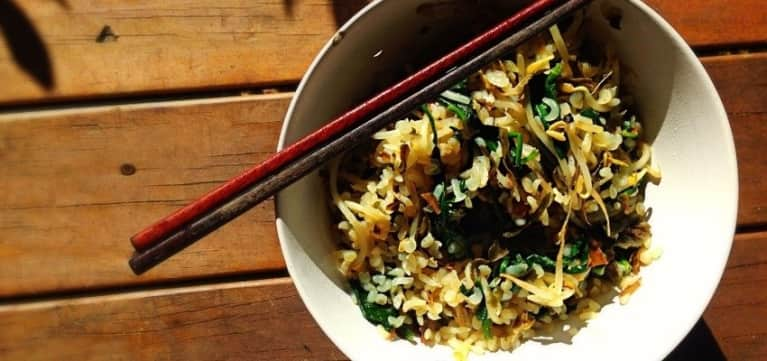 Kitchari is THE Indian cleansing and healing food. It's a wholesome, nourishing dish especially for those who want to detox, yet also want to feel sufficiently fueled. In its basic form, it's a porridge-like mixture of lentils, split mung beans and grains, like rice or quinoa, warmed with spices and veggies.
Use any kind of vegetables you love (or whatever you can find in the fridge). This recipe uses only greens, because they're extra detoxifying and healing, but you can play with the ingredients however you want.
The Mother Of All Vegan Mac-N-Cheese Recipes
One of the best tricks to making something creamy and smooth without using milk, butter or oil is to use raw cashews that have been soaked in water. You can soak them for as little as 10 minutes if you're in a time crunch, or you can soak them overnight. The longer they soak, the creamier they'll become when you blend them. Just make sure to drain the water before you add them to your recipe. Cashews will give you healthy fat without empty calories. Use quinoa or brown rice pasta to make it gluten-free.
Red Pepper & Zucchini Frittata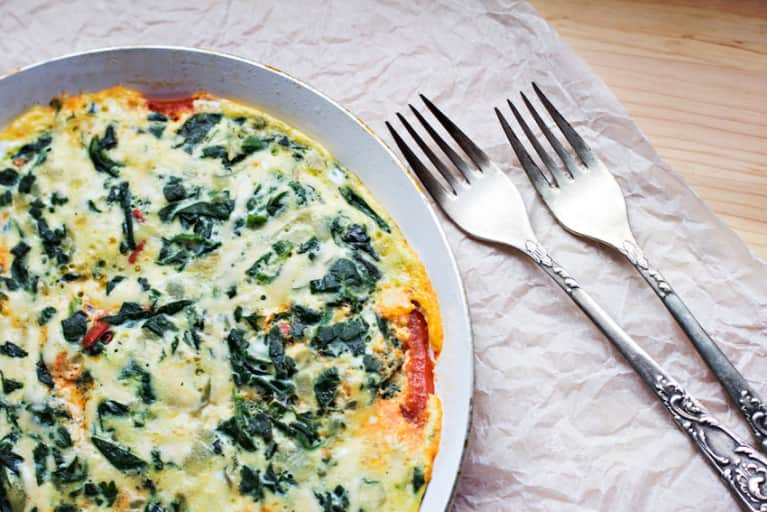 Frittatas are a great meal to enjoy any time of the day. Serve warm out of the oven or cold for lunch or dinner with a salad. This will keep in the fridge in an airtight container for a few days.