12 Women In Wellness Share Their Favorite Outdoor Workouts This Fall
October 27, 2014 — 9:29 AM
Fall's crisp temperatures and gorgeous foliage create the ideal opportunity to take your workout outside and reconnect with nature. To get you inspired, we've partnered up with LÄRABAR to showcase 12 amazing women in wellness and their favorite outdoor workout. Here's how these women ditch the gym and take their training outside.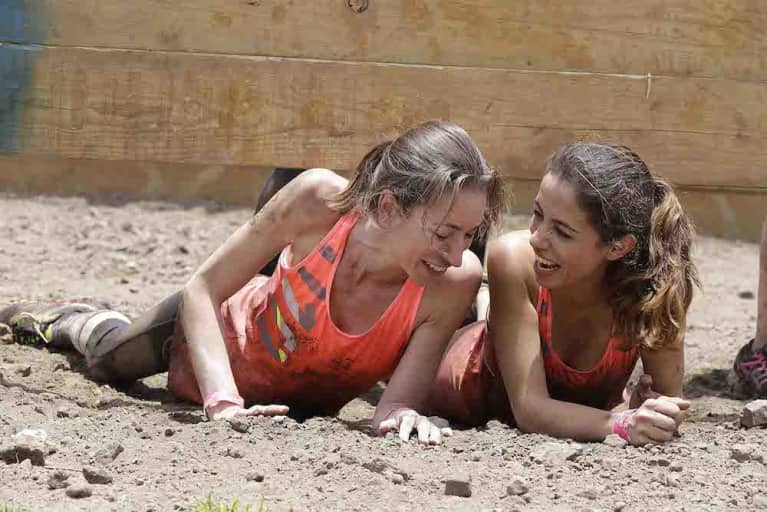 Location : Anywhere outdoors
While I don't have one specific place that is my favorite, I'm at peace whenever outdoors and in nature. As the founder of Strala Yoga, I travel a lot and every time I do, I seek out opportunities to engage my surroundings in fun and interactive ways. If I can dedicate some time to activities like a hike or a spartan race, I embrace those opportunities in full, interacting with my environment and finding joy and peace.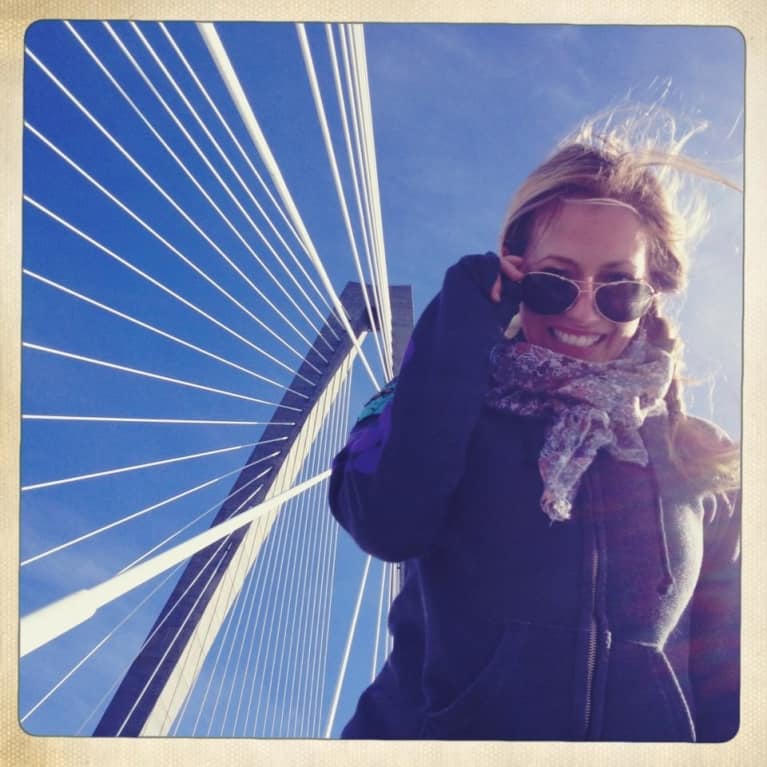 Location: Charleston, South Carolina
I went through a running phase—for a whopping 4 months! I eventually came to realize that running just is not my body's favorite activity. And that is fine by me! What is perfect for me, however, is a nice long walk outside, where I can clear my head and reconnect with nature. That is right up my alley! You'll find me hoofing it on the Ravenel Bridge in Charleston on a regular basis with my girlfriends.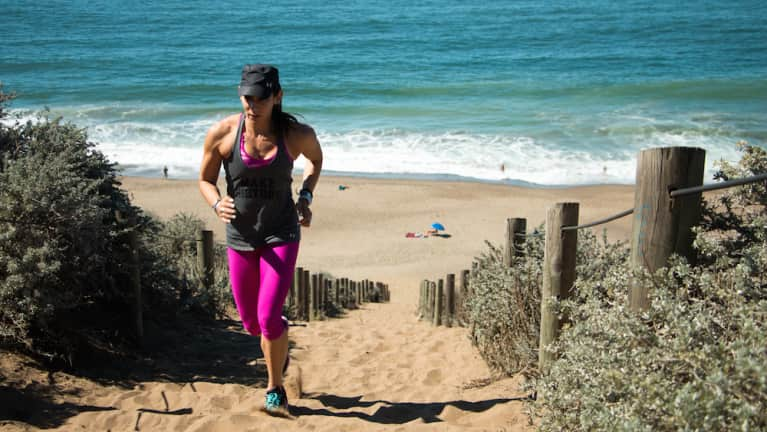 Location: Baker Beach in San Francisco, California
I run for escape, for "me" time, and so that my mind can wander into whatever crevices it so desires. Therefore, I look for an experience more than just a workout. The sandladder at Baker Beach is my absolute perfect running experience. It's hard as hell. Stairs. Covered in sand. The athlete in me drools. It's also stunningly gorgeous. Waves crash behind you, the Golden Gate Bridge positioned to the side. It's pinch-me status on a clear day. And, it's hard as hell. I simultaneously get my ass kicked, mind cleared and heart filled. It's sweet sweat perfection.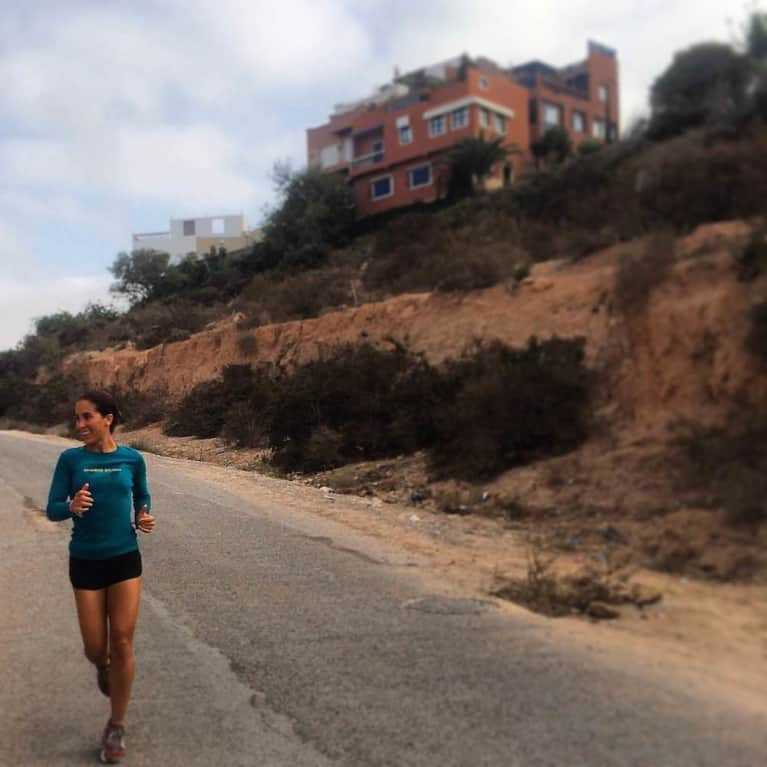 Location: Agadir, Morocco

Work requires me to travel a lot. Whenever I'm traveling I always make time to squeeze in at least a 30 minute run so that I can explore places that can only be discovered by foot. With just a pair of sneakers tucked in my suitcase I have come across some of the most intricate locations I have ever seen like the weaving historical forts of Hania in Greece, hidden surf spots in Costa Rica, the shores of Leblon and Ipanema in Rio de Janeiro, Cartagena forts in Colombia, and every year I lead a Yoga + Surf Retreat at my all time favorite place - Agadir, Morocco -a little surf town nestled between the foothills of the Atlas Mountains and the North Atlantic African Ocean where the air is crisp, the scenery is breathtaking, and the best part is that I can keep an eye on the swell while getting in a quick workout before a yoga and surf session.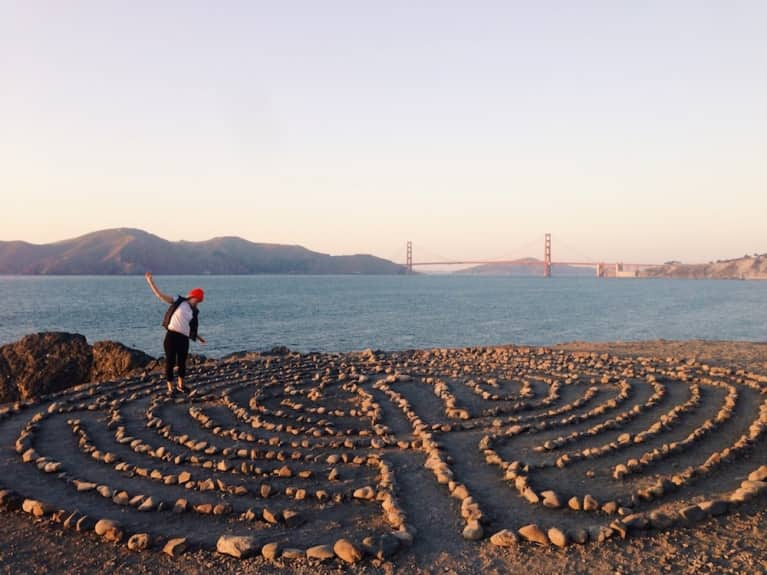 Location: Lands End in San Francisco, California
Trail running is a moving meditation. It shifts the focus from the to-do list in my head, to the rocks and roots at my feet. Lands End is my favorite San Francisco trail because it seems to understand that city folks need an escape too. For an hour it is just me and the breathtaking views of the Golden Gate, the cliff-side trails along the vast pacific and the steep staircases to the secret labyrinth. Sweat. Sea salt. A calmed heart. All mine.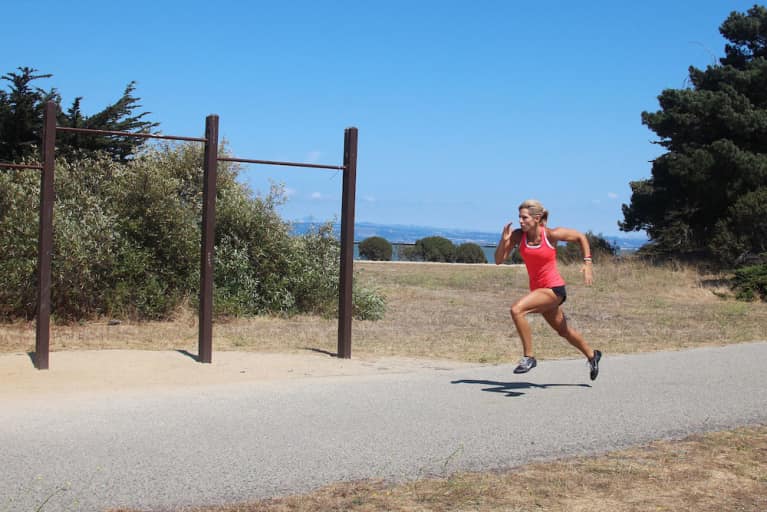 Location: Candlestick Point in San Francisco, California
My absolute favorite place in the San Francisco Bay Area to get outside and go for a run is Candlestick Point State Recreation Area. Located in the very south part of San Francisco, the park isn't nearly as crowded as the more well known area around the Golden Gate Bridge and is breathtakingly beautiful. The park is clean, the air is fresh, and it is a perfect spot for runners and outdoor workout enthusiasts of all types. The best part about it is that there are multiple pull up bars scattered throughout the park, so when I'm done with my Tabata sprints (I've long given up any sort of long distance running, I'm just way too impatient), I can get in some sets of pull ups and leg raises to round out my workout. It's a real hidden gem in the city and my favorite place to go when I want to get a good sweat on or to even just clear my head.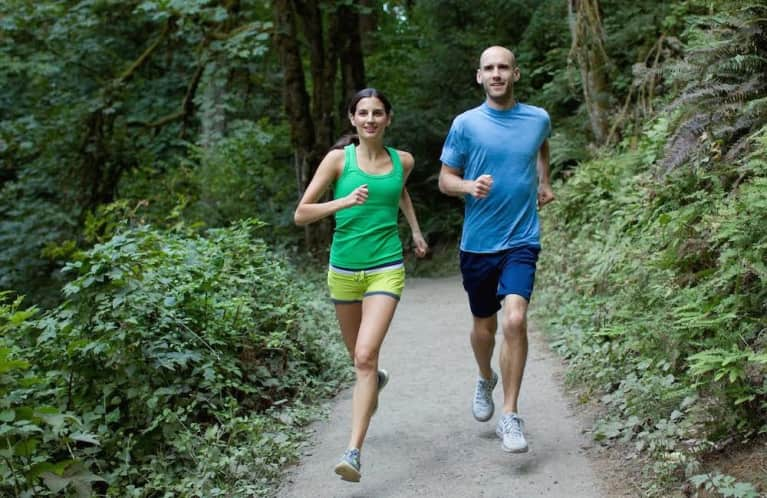 Location: Forest Park in Portland, Oregon

My favorite place to run EVER is in Forest Park located in Portland, Oregon. It's the largest urban forest in the U.S., and there are over 80 hilly miles of soft trails, fire lanes, and forest roads. It's beautiful, green and lush, and never boring. Even though there are so many different routes to take and new trails to explore, I alway stick to the Wild Cherry and Wildwood trails at Lief Ericson. The climb up Wild Cherry at the start of the run is not a joke. There are several switchbacks, but for the most part, it's straight uphill. I love that hill because it wakes me up. When I crest the top, I feel accomplished and grateful to barre3 for giving me so much glute and lower body strength.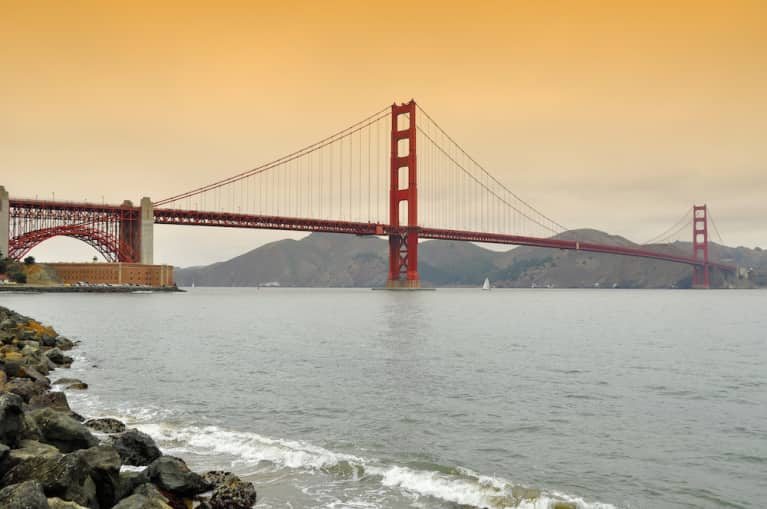 Location: San Francisco, California

Since becoming pregnant earlier this year, truth be told I haven't been doing a whole lot of running. However, nothing continues to nourish my mind, body and heart more than going for long walks outside. Drinking in big deep breaths of fresh air, feeling cool breezes against my skin and sunshine on my face, connecting with the earth beneath every step and being grateful for the natural beauty that surrounds have been a sort of healing elixir for me for a very long time. Few things do my spirit as much good as a long walk outside. I recently relocated to Denver and while I am loving walking amongst the mature trees in my new neighborhood watching the leaves change here as we transition into a new season, my favorite place in the world to walk and enjoy the gift of the outside is along the Bay in San Francisco. It is one of the most beautiful places I know and the combination of the salty ocean air, the surrounding hills and the backdrop of the Golden Gate Bridge make for the perfect place to go for an outdoor walk/run.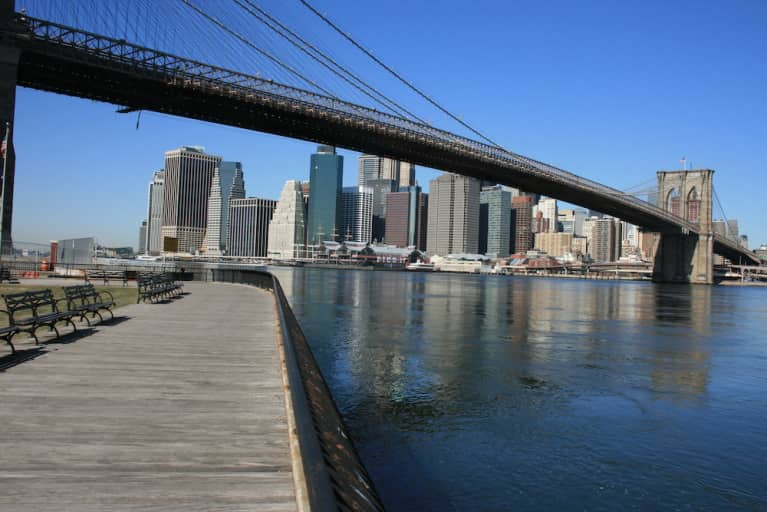 Location: South Street Seaport, New York City

One of my favorite runs starts at the South Street Seaport, just after school drop-off. I head south down to the Heliport, and sometimes keep going around to Battery Park and then back up on Broadway, just to have the juxtaposition of park and full-on city. Sometimes I turn back around and head north along the East River up to the Lower East Side. It's my favorite run because that path is always changing; the Tai Chi and Qi Gong practitioners are inspiring, the water is right there beneath my feet, and the bustling buildings of the Financial District unravel before my eyes as I run past. The route calms me down. The route makes me steady.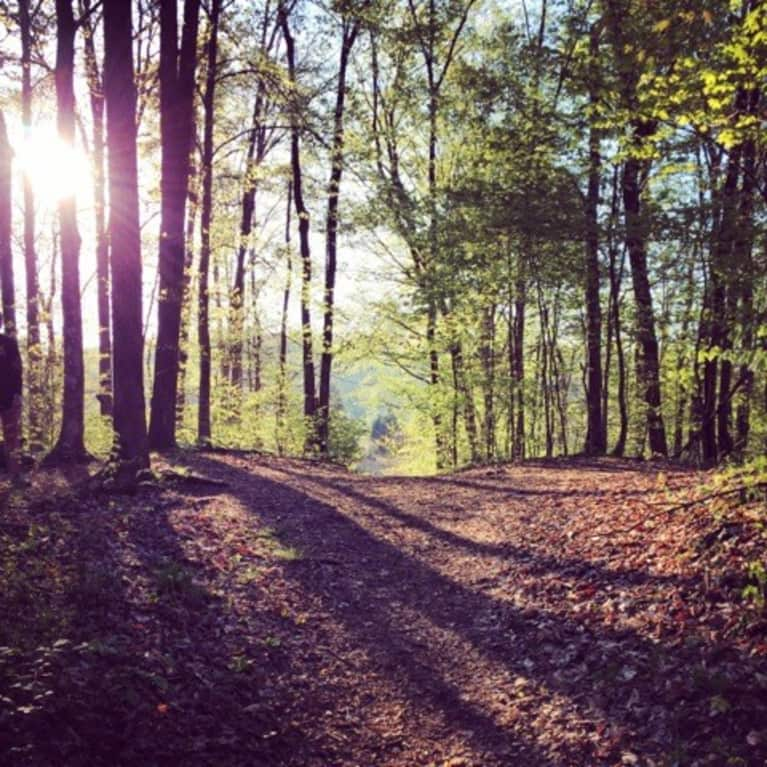 Location: Haw Ridge in Knoxville, Tennessee
John Muir once said, "The clearest way into the universe is through a forest wilderness." Yes, I was born a water baby, and could dip my toes into the cool, pristine ocean water every single day. But there is something unique about the vast forest that is incredibly purifying. Haw Ridge is a beautiful, scenic park that contains over 30 miles of trails. It is nestled in between Knoxville and Oak Ridge, and resides along the Clinch River. This adds to my love for the peaceful space, due to the fact that you have the best of both worlds: a mountain-like terrain with a view of the water. I love to get away. I used to wait until I needed it, and now I take the same approach to this as I would my health. Nature is a preventative force in our lives. Without incorporating a sacred space in my day-to-day world, I would feel trapped. I will not lie, when I first ran Haw Ridge, I was scared. The trails are intertwined and not clearly marked, thus causing me to get lost. Somehow, I didn't even mind it. The birds chirping, crisp air, no cars or buildings for miles, and sunshine beaming through the trees... my utopia. Heck, you know what's best? Essentially having no concept of time or how far I had gone, as I didn't start GPS to begin with. So in my eyes, it certainly is true...not all who wander, are lost....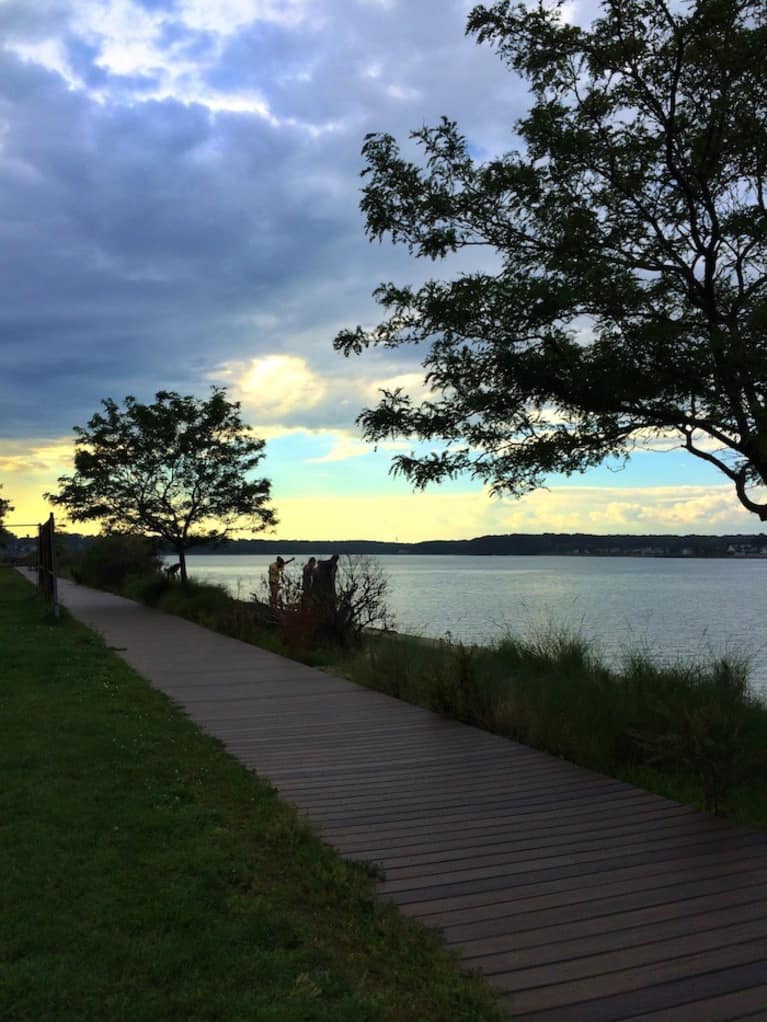 Location: Shark River in Belmar, New Jersey
There is truly nothing like living directly across the street from your absolute favorite place in the world to run. When the path is literally at your doorstep, the excuses fall away and the joy and beauty of the outdoors takes hold. Running at sunset with the bay on my elbow is my only way to fly!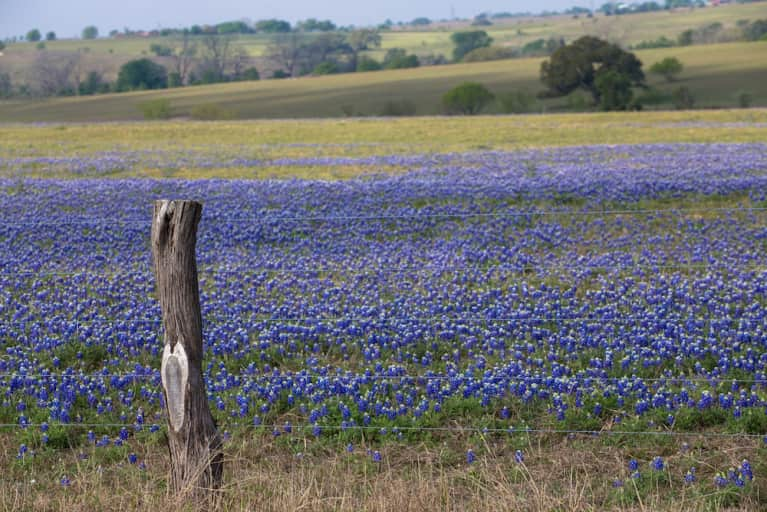 Location: Fort Worth, Texas

I am a recreational runner. I don't time myself or measure distances. I mostly run when I am pushing my baby in the stroller and she shouts out, "Mama – Run!" Lovingly, I oblige. My 90 pound silver lab is always pleased with these moments. I live in Fort Worth, TX — the center of the southern half of the country. Since access to nature is limited, my favorite place to run is anywhere green. I love the color green. Maybe it's because it's the color of the heart chakra, or maybe it's because it represents passion and fertility. All I know is I crave green. So with the stroller loaded up and the dog happily alongside, we head towards the nearby golf course. Here, the flowers are happy, the lawn is scrumptious and the ponds are serene. Here, my heart smiles. Here, I am steeped in gratitude. Gratitude for my breath. Gratitude for my ability to move. Gratitude for the happy baby in the stroller and the smiling dog by my side. Gratitude for my run.