5 Easy Tips for Mind-Blowing Bedroom Feng Shui
October 29, 2010 — 20:00 PM
About a month ago, a fellow Pyramid School Feng Shui Consultant in Orlando, Carolyn Thomas, bedroom guru and author of Change Your Sheets, Change Your Love Life, found me on Facebook to tell me that she was coming to Los Angeles and we should meet. What seemed like it would be an hour-long chat at the 101 Café turned into a four-hour mind-bending feng shui consultation. The subject? My bedroom!
Somewhere between forkfuls of Cobb salad, I mentioned to Carolyn that I had no choice in my very carefully selected apartment but to put my bed in front of a window. I grabbed a sugar packet, then utensils, building the walls of my space on the table, sketching on napkins..."Here is a radiator -- it's an old historic building, so it's a bit odd -- and here is a closet and…HERE is my bed…"
"So, let me guess," she said. "Lots of 'sex' and no love."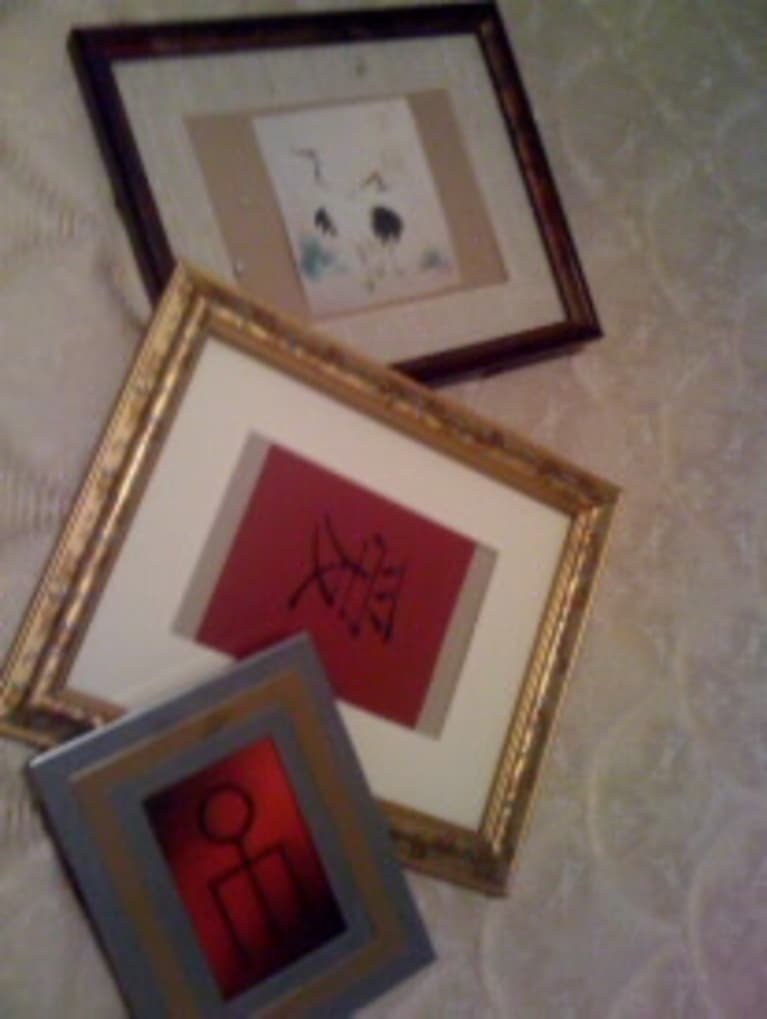 "Well, let's not say "LOTS" of sex but I will admit my year has not been focused on people who I connect to on the level of real life… well… um… It's been a series of rather dreamy affairs-minus-communication… yeah. Miserable. Soooo not what I want. You are right. Whoa! Wait: what made you say that?!"
(Art-Junk with "symbolic" feng shui meaning that had no meaning to me….and was ugly, too)
Carolyn began asking a litany of questions which make me choke a bit on my hypocrisy. All this time I have said I am so ready for real love, but: I have artwork gifted by my long-time ex hanging in the area of my home that represents relationships, I have a bed on a wall dedicated to no deep connections, and I have been quite unsubtly leaving my bedroom chock-full of disconnected symbolic junk that I constantly discourage my clients from collecting. Oh, and then there was the bad energy bookshelf in the relationship area, filled with dramatic romance novels and stuff I never want to read that I have sort of moved from place to place. And the bedroom walls…. full of single women on display, girls in beauty pageants standing alone on fashion runways. Carolyn's questions brought to light a series of easily-gleaned cues that made it clear that the last thing I wanted was a romantic relationship. I was totally sabotaging my love life and I know better than that!
I turn this over to Carolyn, who can better explain what she saw when I sent her pictures of my wholly-dismantled bedroom and what she recommended I do to get things moving in a more positive direction.
(My bedroom images were all "single" women in photographs, "single" chairs, "single" everything…)
Carolyn's take:
Dana's account is quite accurate. Our meeting was so intense that I felt tipsy when I left Café 101, and all I had to drink was water!
While the words we speak and the objects we surround ourselves with tell a very accurate story (read between the lines written by Dana), our subconscious connection to the place we live and where our bedroom/bed is located practically scream where we are on our path through Love and Relationships. This became glaringly obvious to me after a set of red satin sheets on my bed opened my eyes to the connection. It was such a profound realization that I was compelled to research it with all of my clients and hundreds of people surveyed. I even thought back to every home I had inhabited since I was 16 and had my first relationship encounter. It is such a sure thing that I can ask any stranger on the street and pretty much predict their relationship scenario, just as I did with Dana.
The great news about all of this is that once your eyes are opened to this new reality, you can make choices based in awareness. You can decide for yourself where you want to go next. Among all of the recommendations I made for Dana's bedroom, the most revealing is that of her nightstands. After moving her bed to her "Self" Quadrant, I asked if she was interested in a relationship with someone similar to herself or someone different. Once I got her answer I told her to remove the two identical nightstands she had. We actually decided to wait on getting new ones until she's actually ready and truly wants to be in a relationship. This was just the beginning of Dana's bedroom transformation. We'll write more about her next steps later and she will have to share with us all the fun and interesting activities that ensued! Keep in mind that her bedroom spans the Wealth, Community and Wisdom Quadrants of her home, and these areas will all be affected by her changes, not just her Love Relationships.
If you dare to venture into your own bedroom and look at it with fresh eyes, here are 5 easy things to inspect to see where you can up your love quotient:
1. The nightstands -- do they suit you & your ideals? The first change you can make immediately is to ensure your nightstands are matching up to your relationship desires.
Only one nightstand? Get two if you want to be a couple
Two identical nightstands? Make sure your vision of "coupledom" is to be with a partner much like you
Two different nightstands? Make sure you're open to someone that's more your supplement than your complement. Just be sure that both pieces of furniture are equitable in height and volume if you want an equitable and balanced partnership.
2. The relationship area is in the far right corner from your bedroom entrance door. What is in that corner? Is it solitary? One tip from Carolyn in your bedroom makeover: make sure you have a picture of you and your sweetie (imaginary or real, wink!) on the nightstand in your relationship area.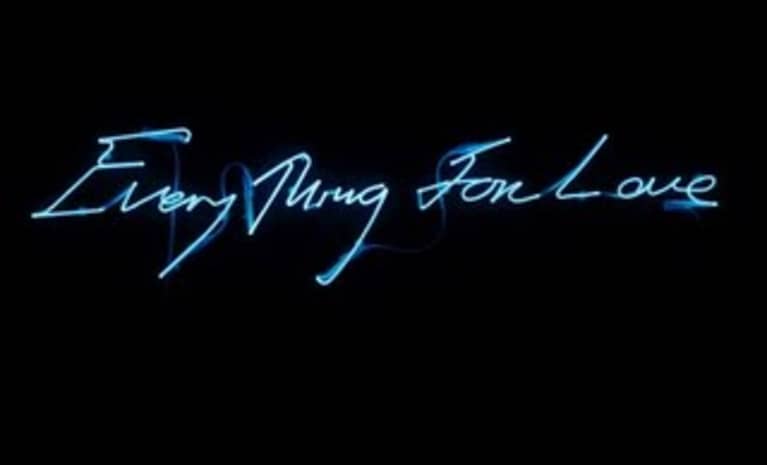 3. Intuitively, do you put pairs of things in your bedroom? If you're answer is YES, you are on the right track….If not, perhaps you aren't really looking for a partner? Or, perhaps now is the time to start adding "pairs"…
4. Is your bedroom a sanctuary? If not, how can you fix that with a more plush fabric, feathers and a handful of luxury?
5. Are there patterns in your relationships (hot and then cold? no fire of chemistry) that can be seen in your bedroom décor?
More on "Bedroom Guru" Carolyn Thomas:
Carolyn D. Thomas is an architect with 20 years of experience in design and space planning and a certified Pyramid Feng Shui consultant specializing in bedroom transformations. Her life-changing recommendations have been the ultimate catalyst aiding her clients to fulfill their desires and achieve the Love Relationship of their Dreams. Her book is Change Your Sheets Change Your Love Life and you can find her online at FengShuiArQiTect.com