11 Food Habits That Improved My Mood & Cleared My Skin
Last year I found myself over-scheduled, exhausted and suffering from a case of eczema on my hands — which are my lifeline to my work. After a consultation with Dr. Mark Hyman, it was clear that I needed to overhaul my diet.
So I went to see him for some testing and guidance, and cleaned up my eating habits in accordance to those test results.
That was just a few months ago. Since then, I've been eating more whole, real foods that come from the Earth. I consume far less packaged foods (although I love low-sugar KIND bars) and I'm now gluten and dairy-free. Not to mention, I'm also indulging in way less sugar.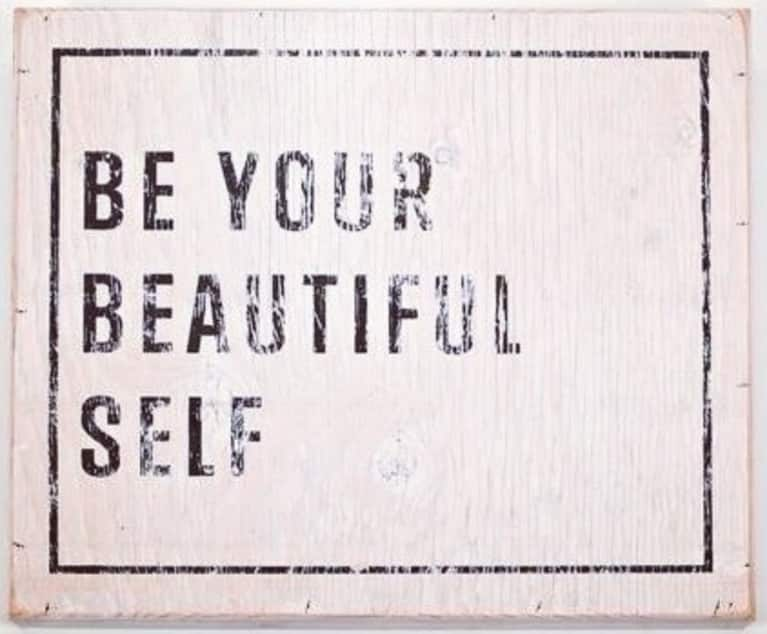 The results? My hands are beautifully healed, my mood is calmer and my mind is much more clear.
Here are a few eating habits that I've been incorporating to enhance my life, that help keep me feeling healthy, spacious, and creative around food. (By the way, I'm not affiliated with any of these products. I just use them and love them.)
1. No soda. Ever.
It's simple — soda isn't REAL. I'm with my girl Tara Stiles on this one. No soda.
2. Eat plenty of good, lean animal protein. Often.
Some of my favorites include fish baked in parchment paper, homemade organic beef chili, herbed-roasted chicken and eggs.
I had loved and lived on just greens and veggies for so long, that I had to re-teach myself how to also love and live on animal protein. I've learned that's what this body of mine really needs.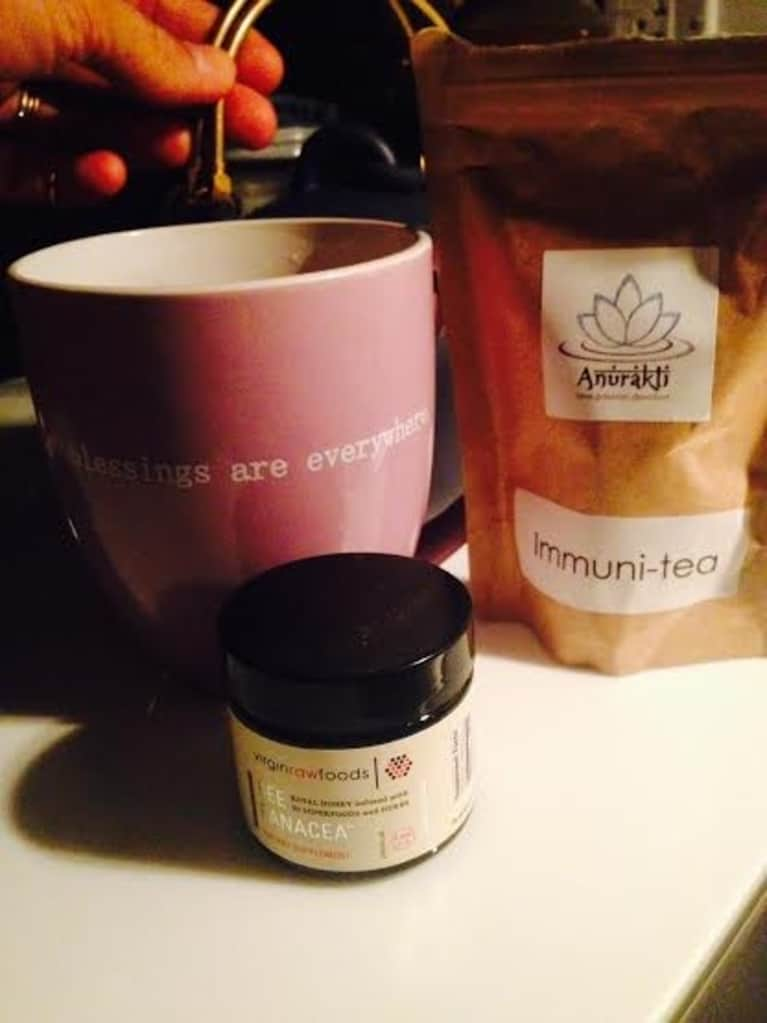 3. Time your meals.
When I'm working, I'm so in-the-flow that I forget to think about food. Not great for a girl like me with a low blood sugar issue! I have to know exactly what time I plan to eat next, and get something into my mouth in a timely fashion.
4. Drink lots of water, herbal tea and less sugary green juice.
I had no idea there was so much sugar in green juice! Dr. Hyman taught me to be more aware when it comes to hidden sugar content in some beverages disguised as being healthy.
5. Eat good, healthy fats to balance blood sugar and keep you energized throughout the day.
Ghee, or clarified butter, is considered a superfood and is an important healing food in the Ayurvedic tradition.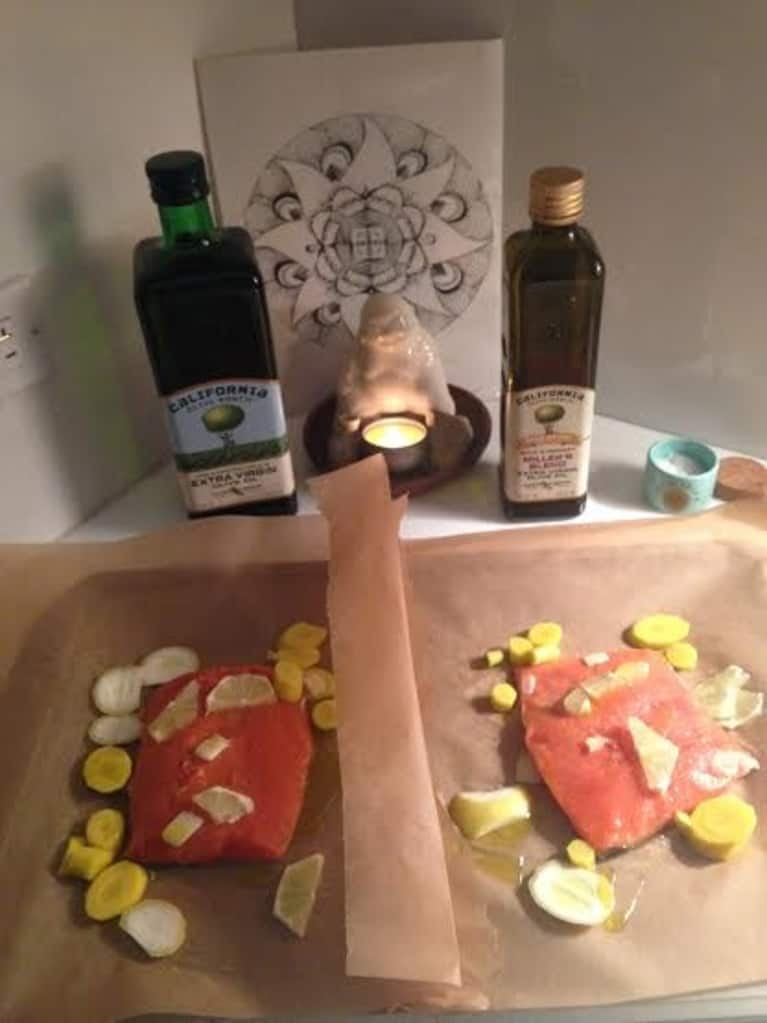 Clarified butter has none of the moisture, milk solids or impurities of regular butter — so it's a rich, nutrient-dense fat source that's actually good for our bodies. It's composed of a full-spectrum of fatty acids, contains plenty of Vitamin A, and is good for our eyes, hair and skin.
Coconut oil is also easily absorbed and digested, and can have profound positive effects on our overall health.
I also love to splash my favorite olive oils all over my food. I love California Olive Ranch Olive Oil for making my miso dressing — their blends are insanely good. I also love Olio Verde (from the young Sicilian olives in Castelvetrano) when I'm feeling decadent — the olives are hand-picked so it's more expensive, but is totally worth it.
6. Research and enjoy plenty of superfoods.
I've just discovered Bee Panacea, which was designed to deliver a nutrient-dense power boost, with a number of superfoods (like royal jelly and bee propolis) all in one. It contains bee pollen for antioxidants, enzymes and vitamins, and appetite-suppressing properties. Raw honey neutralizes toxins, can help treat coughs, and is anti-inflammatory.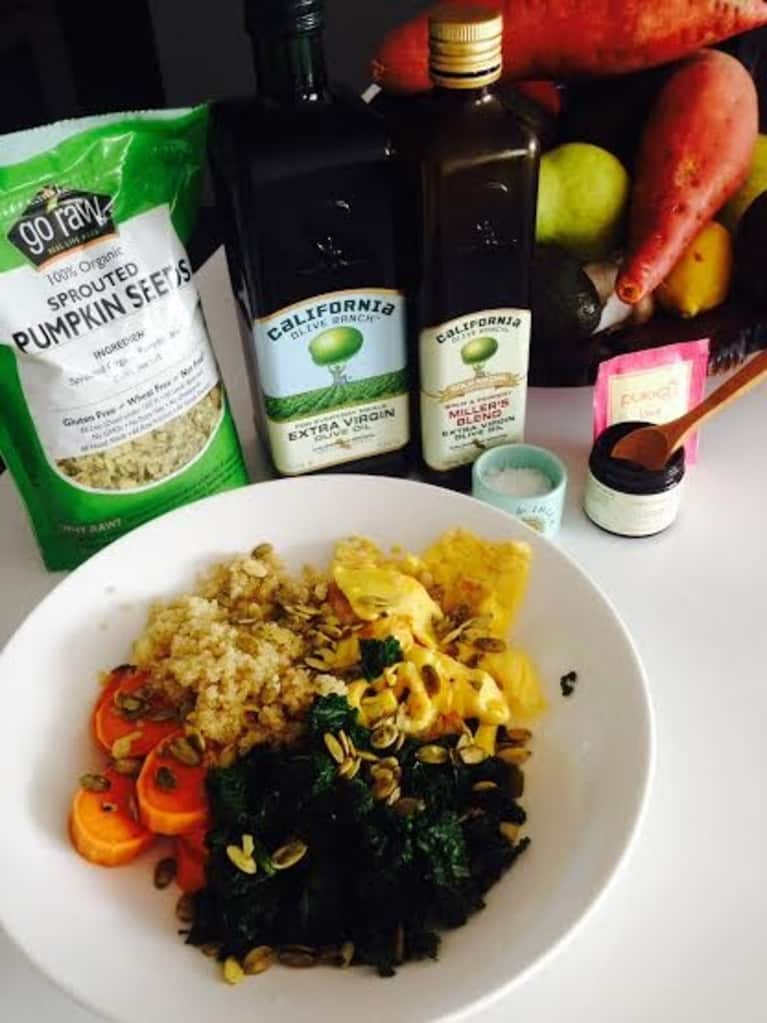 Bee Panacea also contains maca, chlorella, spirulina and ginseng — making it a serious superfood for immunity, thyroid balance, better digestion and detoxifying effects. Just a tiny bit whenever I need a boost, gives me such good energy.
I also love raw cacao and maca powder in my smoothies (no banana for me — just a few blueberries, nuts and superfood powders with almond milk).
7. Indulge every now in then in a really great food delivery service.
It's like saving up for that really great sweater, or taking that exotic trip you've been dreaming of. Indulging in food is just as important! So let yourself off the hook for a night or two and order in. In NYC, I love Sakara Life — their food inspires me to cook with more creativity and savor what I eat even more.
8. It's so worth it to prepare meals for travel.
I love to cook my "buddha bowl" for plane trips and now, even my 8-year old son eats it! Well, mostly just the quinoa, but it's still a great start.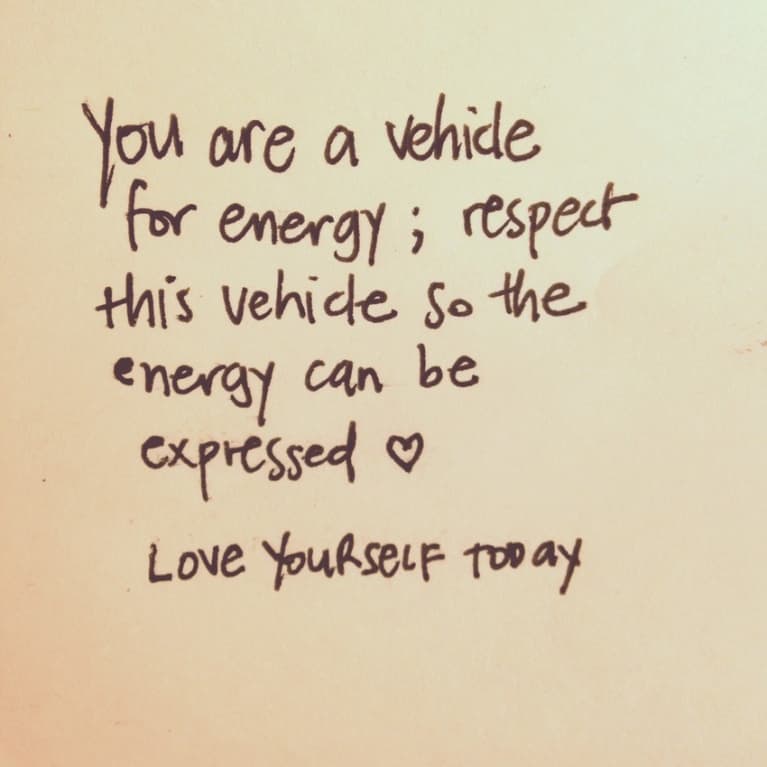 9. Don't skip breakfast!
A good breakfast will jumpstart your body and rev up your metabolism so you can have a great day.
10. Finish eating for the day by 9PM at the latest.
Eating later than that just makes me feel sluggish the entire next day.
11. Take time to sit, eat, and talk. Especially with loved ones.
I'm just starting to learn this one now! Eat with your friends and family, together. Focusing on food and togetherness will ensure that nourishment arrives in your system with intention, gratitude and love.