5 Ways To Practice Gratitude, Even When You Don't Feel Like It
What if, upon resting your head on your pillow tonight, you asked yourself, "What is one thing I can't stop smiling about that happened today?" What if you woke up to a text on your iPhone from your boss thanking you with a big, "Wow, that was great!" for the work you did the day before?
This can actually happen and be a part of your daily life. In our interviews and research for The Grateful Life, we talked to dozens of people who have discovered that a consistent practice of gratitude is the most effective way to connect to a sense of meaning — and to experience even more blessings in your daily living.
Gratitude is like a beacon. The more you show gratitude for the people and experiences in your life, the more it radiates out to others and boomerangs back to you. Try it, it really works.
To help you create more abundance in your life — even in the midst of difficult and challenging times, here are five simple, tried-and-true practices that will help you tap into the deeper spiritual experience of gratitude and help you find blessings and meaning in all the small moments of your life:
1. Find the good in YOU!
We often think of expressing gratitude as a practice we do to thank others for the gifts they have bestowed on us. But what about taking time to be grateful for the good in yourself? What are the qualities you admire and are thankful for about you?
Instead of looking in the mirror for the flaws, what if instead you concentrated on something you like about your reflection? Take this one step further and then took that one step further, by taking pen to paper and listing 10 things you like about yourself. You can list physical attributes, accomplishments, and aspects of your character that would roll off your tongue if you were complimenting a good friend.
Ever notice that we often downplay the good that we do, while simultaneously holding another person on a pedestal for the exact same thing? "Oh, volunteering for the animal shelter is nothing, really. I feel so guilty that I don't go more often." After you've created your list, carry it around with you. Every time you find yourself in belittlement mode, take out the list and read it to yourself.
2. Just say "om."
Bring to mind a time when you felt very grateful. You may have received good news about a friend or family member, or perhaps you were surprised by a wonderful gift from someone you care about. Relive that experience as if it's happening now. Notice feelings and physical sensations as you vividly recall this experience of gratitude.
Experience this from your head to your toes for two to four minutes, or as long as you would like. Then let go of this particular memory, but continue to relax into the positive sensations that feeling grateful evokes in you.
At various points throughout the day, take a minute or two to bring this experience into your awareness. On another day you may choose to recall a different memory of gratitude. Meditation and prayer is a daily affirmation, a reminder of what our blessings are and a practice that helps to keep you positive. You will likely have many bright moments on the days you meditate on these blessings.
3. Shift your attitude at work.
Today, think about the workers who support your organization in unseen ways. It may be the custodian who comes in at night to clean up. It may be the outside accounting firm who keep the books and issue the paychecks. If you work at a nonprofit, it might be the families who donated money in honor of deceased loved ones. You can express appreciation directly to these people in the form of a written note or a phone call. Even taking the time to thank them in your mind can help shift your thoughts from entitlement to gratitude — for the work that others do.
4. Keep a gratitude journal.
Before you go to bed at night, or upon awakening, or both, keep a journal next to your bed and jot down what you are most grateful for. When you start your day with the intention to surface the blessings, they seem to appear more readily. And when you end your day focusing on the good that happened, the worries have less power over you.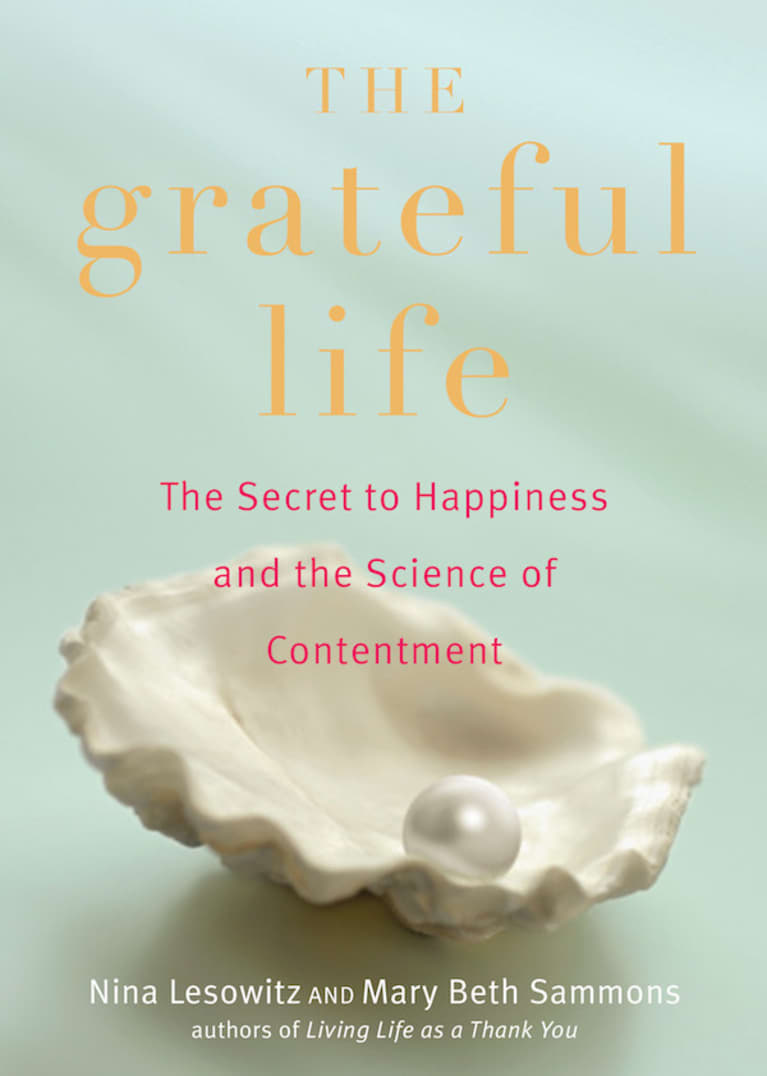 5. Give back.
Giving back is a way of practicing gratitude in daily life. Finding ways to help others who are experiencing the same challenges you have gone through or are going through now. Find gratitude in helping others who are suffering feel nourished and alive again.