US Olympian Devin Logan On Medaling, French Fries & Shaun White's Hair
On the one-year anniversary of her Slopestyle silver medal at the 2014 Winter Olympics, freeskier Devin Logan stopped by the MindBodyGreen office to chat about what her life is like post-Sochi. She was kind enough to entertain even our most insane questions (no, she hasn't touched Shaun White's hair; yes, she's eaten sea urchin), and fill us in on what the Olympic Village was really like for athletes, her most star-struck moment of the games and where she'd be if not at the top of a ski run.
Spoiler alert: Devin is supremely cool. See for yourself.
What's the question you get asked in every interview?
Devin Logan: Everyone asks me what Sochi was like and if I felt safe. We tested it the year before. I was going to Sochi fresh, with no expectations. The ski team prepped me what to expect so I didn't go in blind. I just did my own thing. I got into my own comfort zone and competed the way I wanted to.
The media kept saying that it wasn't safe. Everyone was hoping my family wasn't going because they'd be in jeopardy. But it wasn't like that at all. The media tries to make up stories. We made a joke out of it. My friend Keri Herman, who I roomed with, made a goal to make a Russian smile or laugh because they're so stern. We tried to learn "Where's the party at?" in Russian. We wanted to keep a laid back, relaxed mentality.
Is there any truth to the rumors about the Olympics being an orgy?
I never saw any of that. There are five different villages. We were in the smallest one. If you bring bad press to the villages, you get sent home. The village is cool enough in itself. It's like college and summer camp in one. There's a common dining hall where you get to meet different athletes.
Did you have any star-struck moments?
I did see the Jamaican bobsled team in the cafeteria, which was pretty cool. They're historic. I also met Picabo Street after I won my medal. I've had her poster on my wall since I was six. I wanted to be an alpine skier because of her. She pulled me aside and gave me some good advice. She was very down to earth.
Did you see Shaun White? Did you touch his hair?
I did, but I did not touch his hair. I saw him on our flight from Munich to Sochi. He was sitting near me, playing his guitar, but I didn't want to disturb him.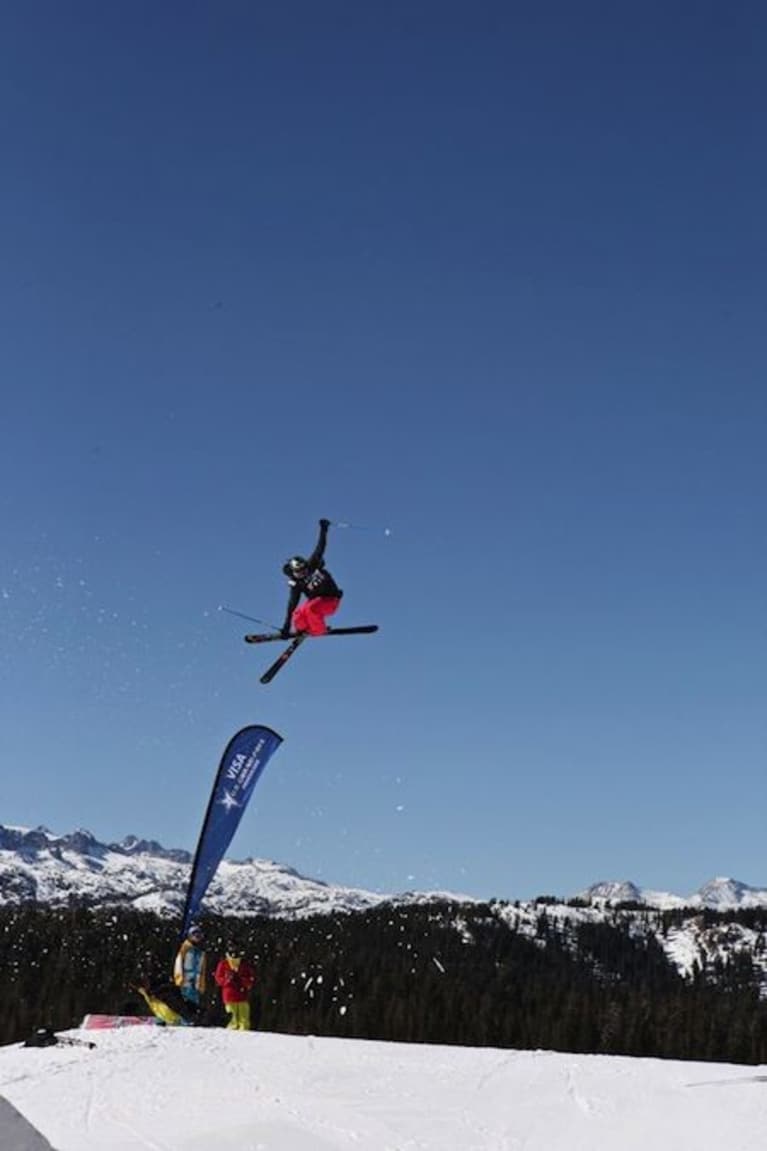 What happens the day you win a medal? Do you get to celebrate with your family?
No, we had the medal ceremony the day I won my medal. Then we went to the USA House, where they announce you and the other medalists that day. Then you do interviews. I didn't get to my hotel room until three in the morning. There are medals being won every day. They just have to move you through it.
What are your pre-race rituals?
Listening to music. That's a big thing for me. It puts me in the mood. Different songs make me feel like I have different styles of skiing. My go-to music is rap. It gets me in the zone and helps me blank out from the stress and pressure. During the run, you can't actually hear the music. When you finish, it's just blasting in your ear.
If you were planning the next Winter Games, where would you want to host them?
I'd like them to be in the United States. I live in Salt Lake City [Utah], it would be nice to have them there. Mammoth Lakes [California] would be great too ... Somewhere where it's not a huge trek and you don't feel completely wiped out. It took me several days to get used to the time change in Russia. Thankfully, the ski team sent us there before ... to get situated. But it'd be nice to host it in Salt Lake again.
If you were competing in the Summer Games, what event would you want to compete in?
I'd probably to the shot put or the javelin. Wrestling would be interesting. Or boxing.
You grew up playing football. What position did you play? Were a lot of girls on the team?
I started when I was eight. I played quarterback. My brother played football, too. He took me under his wing. He taught me how to throw a ball and everything. I was the first girl to play on the team, so I made history. The same rules applied to me as the boys: I had to wear a cup and do the weigh-ins. We traveled around to other towns and played them. The other teams were surprised that there was a girl on our team.
What's your favorite thing to cook and eat?
I love making baked Brie, especially during the holidays. I'll try anything. I'm on Pinterest a lot. Cooking is another form of expressing yourself and winging it. I prefer cooking to baking because baking is so scientific. In cooking, if you mess up, you can add something else and make it better. I love chicken Parmesan. It's such a homey meal and reminds me of my mom. It's comfort food.
What do you typically eat while you're training?
It depends on the training day. I don't diet. But if I'm training hard, I treat myself and have carbs. If not, I back off and have more protein and veggies. It depends on how much activity I do. If I want a bowl of ice cream at night, I'm going to have ice cream. If I want McDonald's french fries, I'm going to have them. I give my body what it wants and make it work. I get cravings all the time. It happens. I'm not going to deprive myself of anything. But I try to eat on the healthier side.
What's something that you've eaten that you never want to eat again?
I don't think I'd never want to eat anything again. I've tried sea urchin. I wouldn't eat that every night, but I'll try anything.
What is the coolest place you've ever competed?
Any time you go to Europe it's always cool. The first time I went to Euro X was cool. They just have different terrain. This year I've been to Chamonix, France, which was the most memorable. We got to tour around Chamonix and experience the culture and history... Any new place where I get to ski and experience the culture is great.
What's the scariest run you've ever done?
Sochi was scary enough. It was the biggest course we've ever competed on. They took 2-3 meters off the takeoff. Being in that element made my legs shake. It's that adrenaline. I'm an adrenaline junkie, but I'm also afraid of heights. When turbulence happens on airplanes, I grip the seat and get white knuckles.
Do you have time to do another sport to relax?
In the summers I play beach volleyball. I'm very competitive. I love to play soccer and lacrosse. I go on hikes. I've started repelling, too.
Where do you keep your Silver medal?
It's in its box in my room behind my other trophies. I have three other roommates, so when I'm not there, I try to keep it safe.
Is there anything different about post-Olympic life?
Meeting celebrities, having your 21st birthday in Vegas and having celebrities wear your medals and wanting pictures with you. It's pretty insane. I didn't think any of that would happen. I got to meet Ben Affleck at an Oscars party and Jason Derulo at his concert.
Time for the rapid-fire question round: What's your favorite season?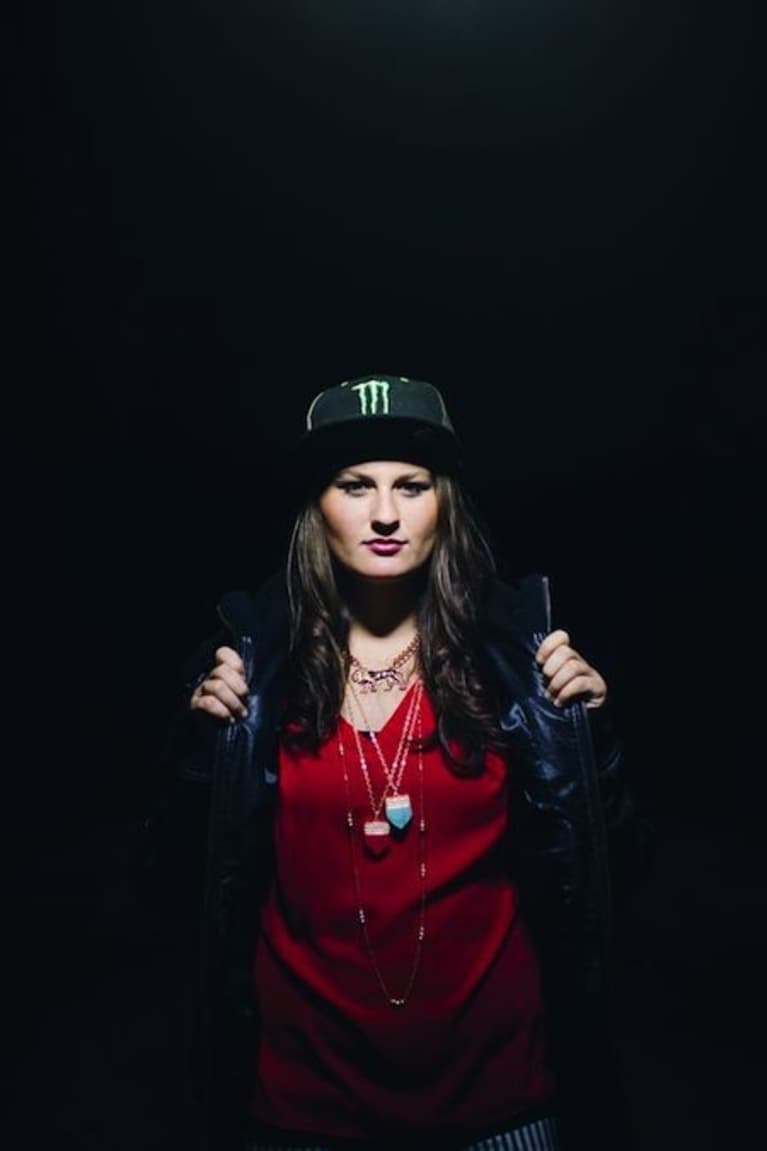 Fall. It's a time where you can wear shorts and a hoodie and are just waiting for the snow to come.
What's your favorite healthy food? Unhealthy food?
Chicken with salad. And then McDonald's or Taco Bell.
What's your favorite non-ski sport?
Soccer, to play and to watch. Football too. My team is the New York Jets.
What's your favorite song that makes you happy?
I listen to so many different types of music. I get bored really easily. Right now, I like "Cool Kids" and "Riptide."
Who's your favorite athlete?
I have a few. I love Picabo Street. I love Sarah Burke, who basically got us into the Olympics and where we are today. My brothers. If it weren't for them, I wouldn't be an alpine skier.
What's one country you're dying to visit?
Norway. When I was injured for the season, my team got to go the coolest places in Oslo.
If you weren't a professional freeskier skier, what would you want to do?
I would probably be playing college soccer or lacrosse. I would ... want to be an NCAA athlete.