How A Dolphin Became My Guru
Most people we call gurus are really teachers whose goose is not fully cooked. The likelihood of finding a being who is completely done is fairly slim. Most teachers are still working out their own karma; they have their own stuff still to resolve.
A teacher can be someone through whom a teaching comes, though they themselves may not be the full truth.
From your point of view, if you're seeking truth with a pure heart, you separate the purity of a teacher's message from the stuff of their karma.
That discrimination develops as you listen to the guru inside, to your Self. Then you take a teacher's truth, and you work with it and use it to take you further on your path. The rest is their karma.
Even your enemies can be teachers who wake you up to a place that you're not, that you need to bring into your awareness. They help you get free of that place and get on with it.
If you see everything in the universe as a way to work on your own consciousness — even if it's showing you where you're unconscious or where you're asleep — then everyone and everything in the universe becomes your teacher and a means of awakening.
My own teachers have come in all kinds of packages. Some years ago I was invited by John and Toni Lilly to swim with their dolphins, Joe and Rosie.
Everybody wanted to swim with dolphins, and I wanted to swim with dolphins too, although I wasn't quite sure why.
When I got to the holding tank, it was a cold, gray day. I thought maybe this was really not for me. But other people were watching, and after all, this was Ram Dass swimming with the dolphins.
I got into the water, and these huge beings zoomed by me very close up. They were quite intimidating. I was treading water and feeling out of my natural medium. After a while, one of the dolphins, Rosie, was sort of hovering just to my left, and I reached out and touched her. I assumed that when you touch a wild creature it would be startled or irritated and swim away. But Rosie didn't swim away.
I started to stroke Rosie's back. It was amazingly soft, like silk, very porous. I stroked some more. The wild creature model of who I had thought she was had stopped working. In that model, she wouldn't have allowed me to stroke her because I was doing it with considerable pressure at that point.
In that moment, my mind let go, and I started to experience ecstasy just being with Rosie. Then she dove to the bottom of the pool, but I stayed on the surface. When I didn't follow her to the bottom, she came back up to get me. When I finally let go, Rosie turned herself upright, vertical in the water, and pressed her stomach against my stomach.
I noticed everyone watching me with my stomach pressed against this dolphin's stomach, and I wondered, Is this legal? Is it morally ethical? I found myself putting my arms around her and kissing her on the mouth, saying, "Oh, Rosie!" I was going into such states of ecstasy. I realized that Rosie, as one of my teachers, was taking me out of my mind into the fullness of the moment that is part of the mystery of enlightenment.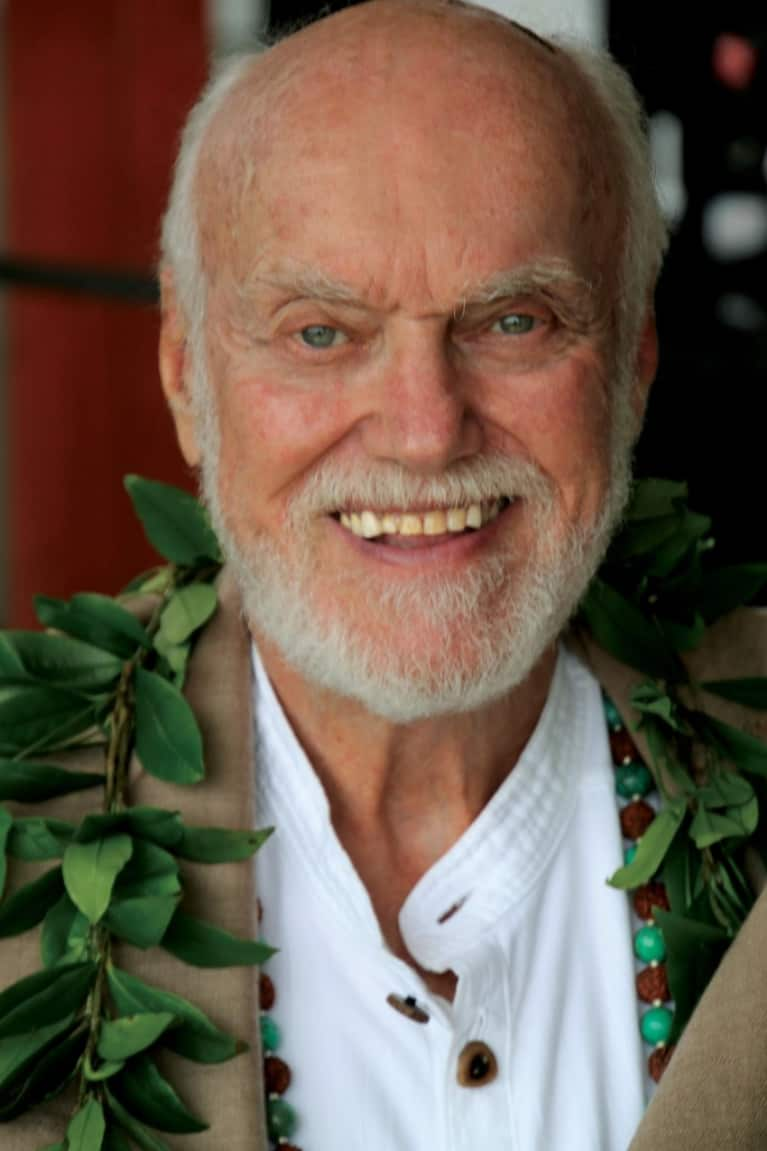 Teachings are everywhere. Your guru is waiting for you to be ready for him or her. You don't have to rush off to India, because the guru and the teaching are always right where you are, right here, right now.
Adapted from by Polishing the Mirror: How to Live from Your Spiritual Heart by Ram Dass with Rameshwar Das. Copyright © 2013, 2014 by the Love Serve Remember Foundation. Published by Sounds True.
Celebrate the publication of Polishing the Mirror with Ram Dass on Wednesday, October 1, 2014, 7 to 9pm, at the Tibet House in New York. The event will feature a live Q&A with Ram Dass via Skype from Hawaii, with a special guest appearance by celebrated kirtan singer, Krishna Das. Rameshwar Das, coauthor of Polishing the Mirror, sign books. For more information visit RamDass.org.