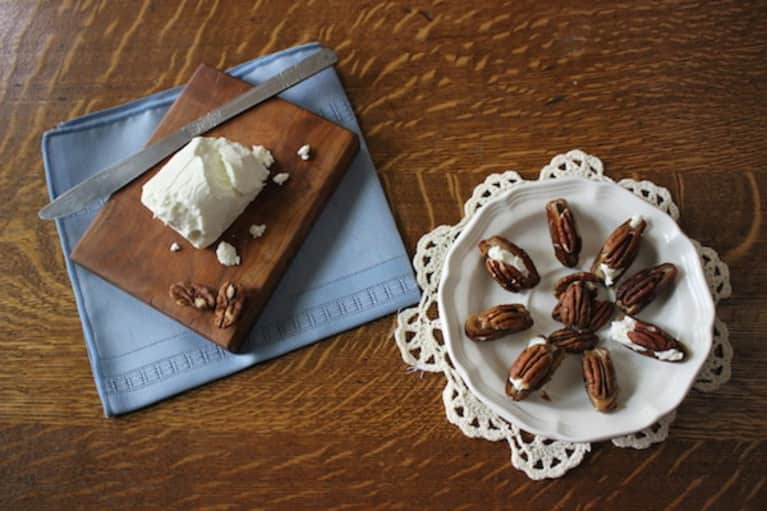 I was in search of the perfect post-dinner snack that included all the elements I craved: sweet, salty, creamy and crunchy.
But instead of going for the chocolate peanut butter sundae, I crafted the perfect healthy substitution: little date night bites.
These treats truly satisfy every craving without compromising your health or your mood.
They are perfect to serve at parties, or you can enjoy them on a date night with a loved one or just yourself.
Date Night Bites
Serves 1
Ingredients
2 dates

1 Tbsp. goat cheese (or almond butter to make vegan)

4 walnut halves
Directions
Cut each date in half and remove the pit. Stuff each half with goat cheese or almond butter, and top with a walnut half. Enjoy!