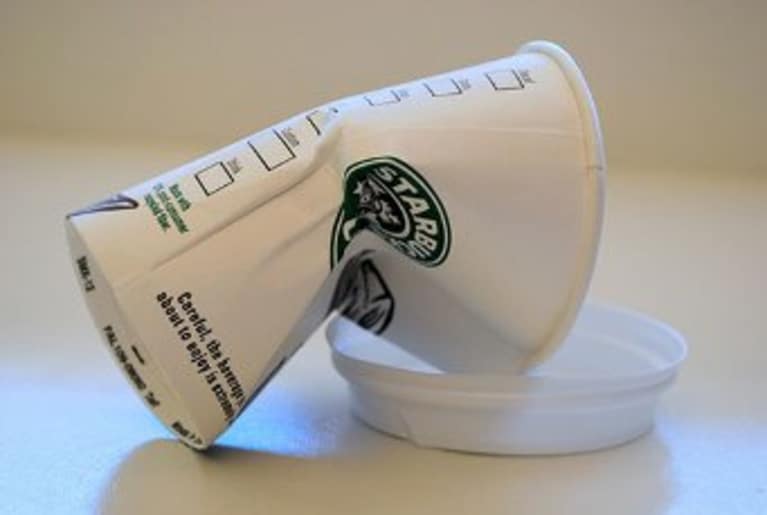 Guess how many paper coffee cups are used in the US annually?
3 billion!
The good news is that Starbucks is hoping to reclaim a good portion of that number.
PSFK reports that Starbucks is currently testing a nine-week program in New York City in which all 86 locations have 'just-for-cups' recycling bins. The program started in September and we're hoping it works.
And it gets better -- USA Today reports that each new company-owned Starbucks will be LEED Certified.