10 Jaw-Dropping Places To Visit This Fall
September 22, 2014 — 10:30 AM
We often think of summertime as the season of the outdoors, but in truth the fall—with its moderate temperatures, gorgeous foliage and thinned-out crowds—offers a much better opportunity to reconnect with nature. Interacting with the natural environment is essential. The simple act of setting your sights on a beautiful vista is proven to sharpen your creativity and cognitive edge, and the frolicking also helps tame stress, anxiety and other health problems.
So what are the best places to check out this Fall? We teamed up with LÄRABAR to bring you the answer to that exact question. And we couldn't have asked for a better partner to help us in that quest: after all, the LÄRABAR fruit & nut bar concept was born during a hike through the beautiful Rocky Mountains of Colorado. So grab your backpack and set off for these 10 amazing spots this Fall. You will never feel more vibrant, more inspired, and more alive.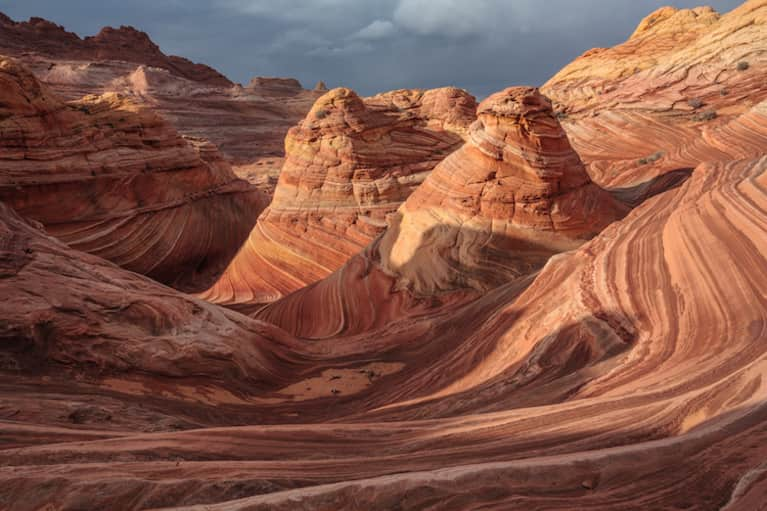 Talk about a perspective change: You've never seen anything like the undulating ripples of multicolored rock you'll be hiking through in what's come to be known as "The Wave." A chute cut into the side of a sandstone mountain, the rock has eroded to reveal pink, red, green and yellow hues, along with large natural structures resembling castles, beehives and more. The thermometer easily breaks 100 degrees in summer months, so go in the fall to get the most out of your trip.
The Lost Coast, California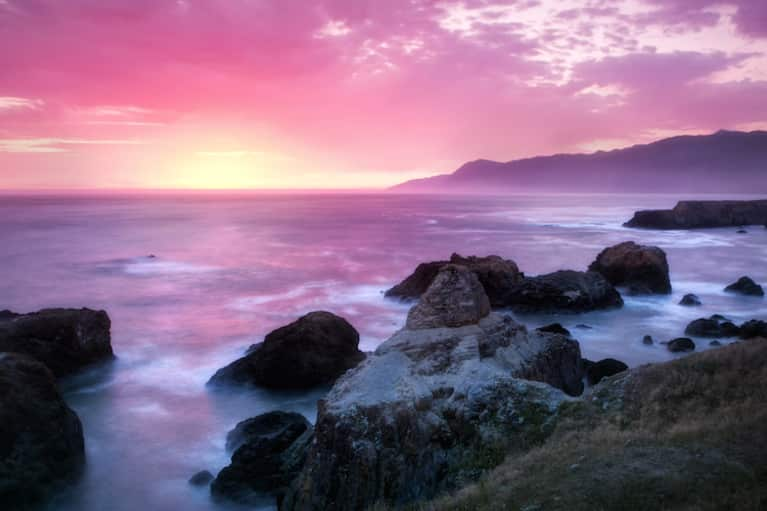 This 26-mile stretch of the Northern California coast was slated to become part of the Pacific Coast Highway, but plans were quickly dropped when crews caught a glimpse of extreme shoreline cliffs and generally rugged terrain. Translation: The Lost Coast offers quiet, untouched, visually spectacular hikes that will lead your boots across high mountain peaks that hover more than a mile above the surf, and deserted beaches featuring turquoise water and awe-inspiring sunsets.
Block Island, Rhode Island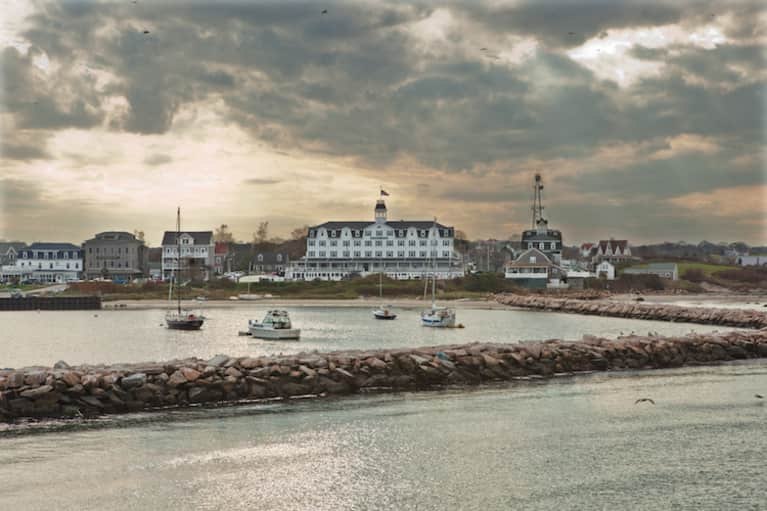 This tiny Atlantic island about 10 miles off shore has just 1,000 year-round residents, giving it that "untouched" feeling that so many tourists spots lack. Boasting 25 miles of walking trails, the island offers two lighthouses, terrific views of the sea and one of the most important migratory songbird habitats in the world (70 species stop over on the island each fall!). Love the beach? Hike the entire coast of Block Island in eight hours.
Hot Springs, North Carolina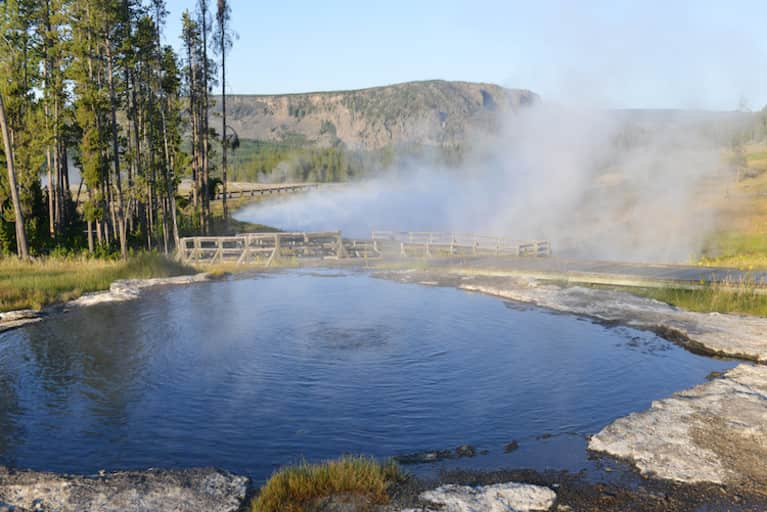 Begin or end your visit to Hot Springs on the Appalachian Trail, which runs right along Main Street of this cute mountain town. There's an eclectic offering of shops and restaurants, outdoor activities like river kayaking and hiking, and—yes—rejuvenating mineral hot springs to sink into on a chilly autumn night. Winter can go ahead and bring it on.
Wind River Range, Wyoming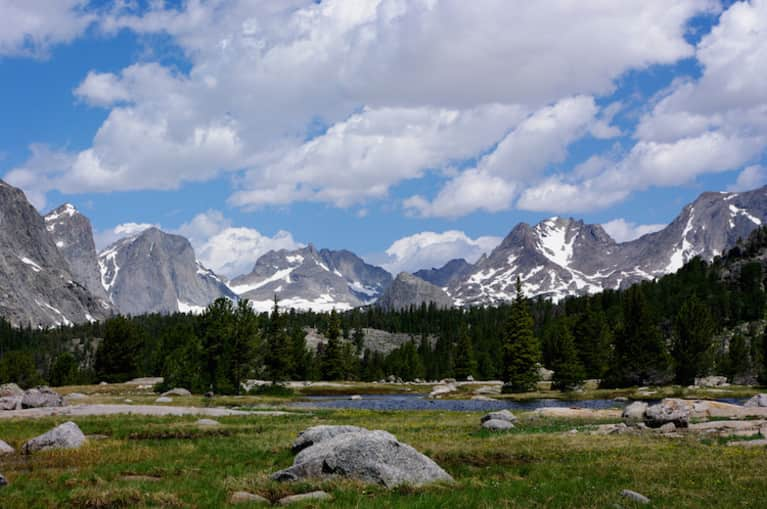 Part of the Central Rockies, this chain is universally lauded by hikers and climbers around the world. The highest range in the region, and the one with the biggest glacier system in the U.S portion of the chain, your trip will provide all the impressive vistas these mountains are known for without the big crowds. Fall offers ideal daytime temperatures for hiking—plus chilly nights that are perfect for cuddling next to the campfire.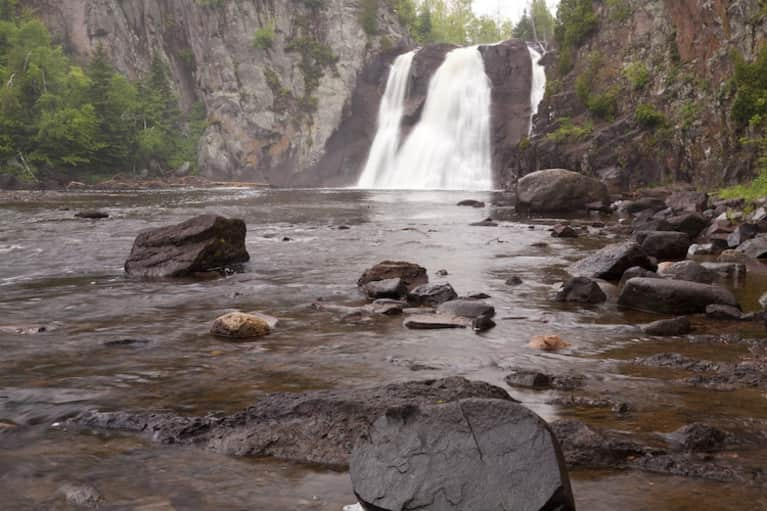 Close to the Canadian border, Minnesota's Grand Portage State Park offers an abundance of nature. The park's claim to fame: High Falls, a 120-foot waterfall that plunges dramatically into the Pigeon River. With the relative ease of the area's hiking trails, feel free to lug as much photography equipment as you want. Need to blow off some steam? Take the tougher 3-mile trail through dense, secluded forest from High Falls to Middle Falls.

Little River Canyon, Alabama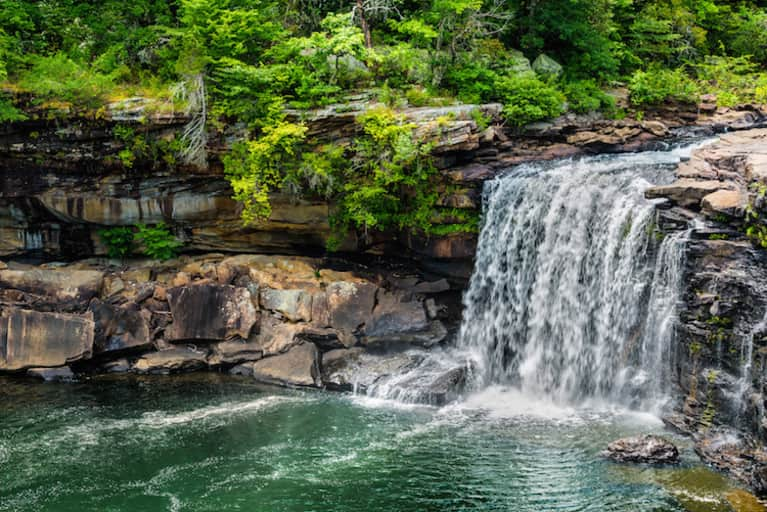 Flowing atop Lookout Mountain in northeast Alabama, Little River and its accompanying hiking trail provide one of the most unforgettable hikes in the Southern Appalachians. Take in lush forest sights and sounds, beautiful waterfalls and dipping pools, canyon rims, cliffs and sandstone formations of all shapes and sizes. The vibe in this wildlife preserve is sure to inspire.
Indian Head Mountain Loop, New York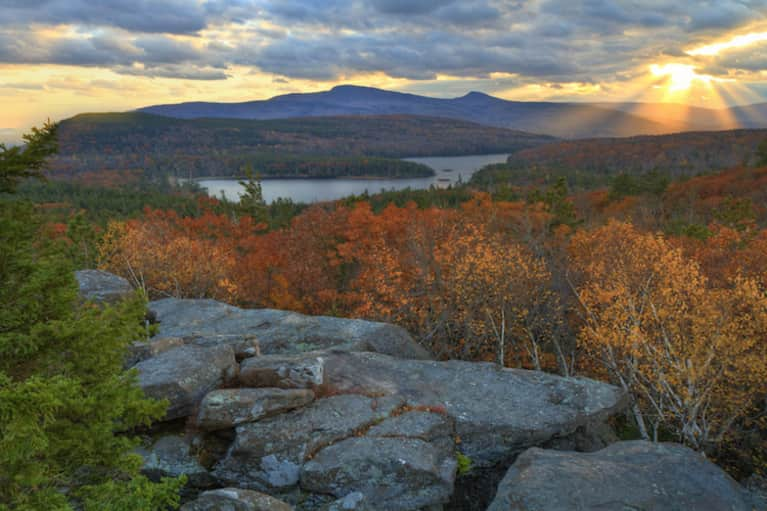 Looking to free your mind? Take on this challenging hike, in which your brain will have no choice but to limit focus on every step you take. Pack plenty of calorie-dense snacks for this strenuous 7-mile loop, which takes you through some of the most impressive overlooks in the Catskill region. After climbing more than 2,500 feet to the summit you'll be rewarded with an absolutely breathtaking view of a fall foliage-blanketed range.
Alum Cave Trail, Tennessee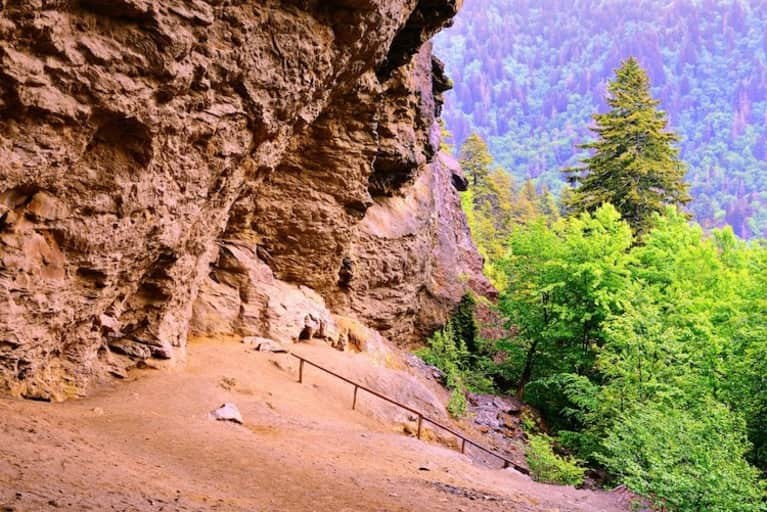 Ascend 2,700 feet over five and a half miles to reach the summit of Mount LeConte. This trail's secret: The views from the trail are as impressive as the gorgeous vista at the top. The hike takes you through a variety of mind-blowing formations including arches, stairways and cave-like bluffs. Many consider this a must-walk of the Smoky Mountains.
Enchantment Lakes Basin, Washington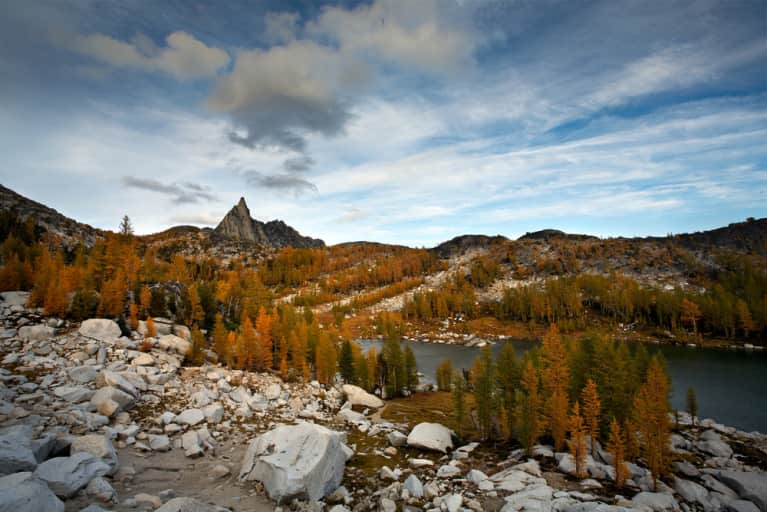 Nestled atop the Alpine Lakes Wilderness of Washington State, this area's glittering lakes have been described as "jaw-dropping" and "magical." About 100 miles east of Seattle, the hike will take you through 10 miles of gorgeous terrain featuring juts of granite and dazzling deep-blue lakes and tarns. In the fall, the area's iconic larch trees turn sunburst-yellow—a stunning contrast to the environment's dominant deeper hues. Mind. Blown.