Why Yogis Shouldn't Jog: 3 Reasons Why Slowing Down Can Do Us All A Lot of Good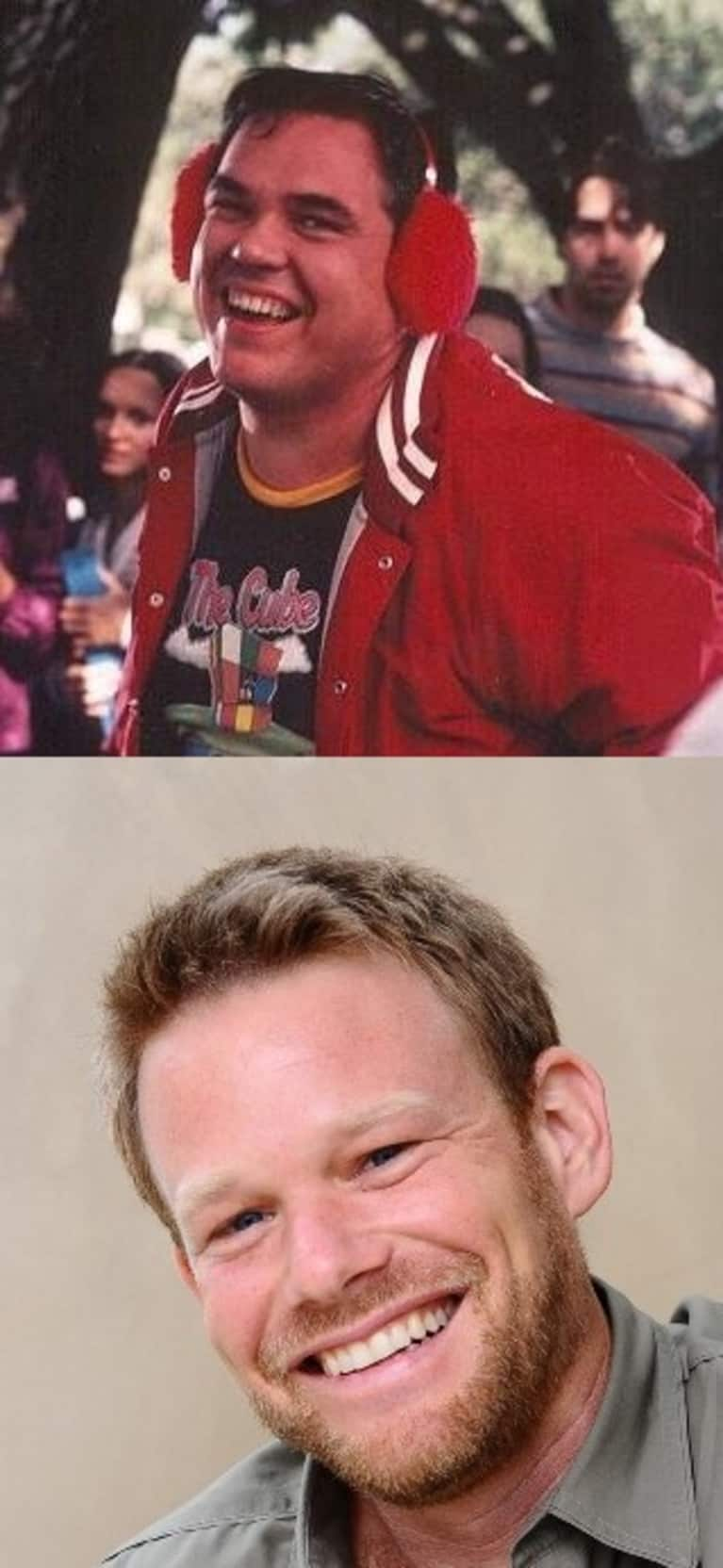 Lately I've been jogging to increase my cardiovascular strength and decrease my girth. The little earbud headphones don't stay in my ears so I jog with the Bose Noise Reducing headphones. Yes they are a bit awkward and I've been told that jogging with them gives me a striking resemblance to Warren from There's Something about Mary. One thing that's unclear...when jogging on roads and coming to a red light, do you stop and let your heart rate decline...or do you jog in place and keep it going?
A few days ago, I was jogging along my usual path. I stopped at a red light and began to jog in place. A car of high school kids pulled up at the light next to me. Due to my headphones, I couldn't hear them, but I noticed out of the corner of my eye that the kids were speaking to me. Maybe they needed directions? Or maybe they wanted to know if I enjoyed my Bose Noise Reducing Headphones?
While removing the headphones, I heard one of the high school kids in mid-sentence saying, "...loser ever!"
"Excuse me I'm sorry I couldn't hear you!?" I screamed out of breath while still jogging in place.
"I said you're the biggest loser ever!" the high school kid screamed again.
I wished the light would turn green but it was a slow light. I refused to let these high school kids affect me and shouted back at them "You go away!" while maintaining my cardio rate.
I'd have been better off feeding Red Bull Vodka to a colic baby. The high school punks screamed even louder at the top of their lungs when all of the sudden...they got real quiet.
One of the high school kids rolled down the back window and said, "Aren't you my mom's yoga teacher?"
Sure enough, I recognized the kid who had taken my class a few times with his mom.
"Dude, my mom loves your class," the kid said apologetically while shushing his friends in front.
"Does your mom know you're a punk ass bitch?!" I screamed angrily.
I was beyond pissed and the second those words left my mouth, I felt terribly for my unyogic slip of the tongue. As the kids drove off, I thought to myself, "Y'know, jogging in place is awkward, and I was askin' for it."
*****
Nowadays, there's no such thing as starting and stopping. We have one speed in life...that which enables us to maintain momentum on the information superhighway. I'm addicted to this speed. I can't stop. When waking up, I run straight to my computer to see who's written me overnight. When driving, I often check my emails. When finished teaching my yoga class, I can't turn on my phone fast enough to see who called.
Following are 3 insights on why slowing down could do us all a lot of good:
1. There's much to be discovered in the stillness of the present moment.
Addiction to "speed" is a sickness, and it undermines our connection to the Universe. Franz Kafka said, "..be quiet, still and solitary. The world will freely offer itself to you to be unmasked, it has no choice, it will roll in ecstasy at your feet." In other words: "...turn off your phone and beware that if you can actually live in the moment, all good will come."
2. Speed and efficiency can be poisonous.
There's no doubt that speed and efficiency are beneficial in the workplace, but when we apply speed and efficiency to other aspects of life, like relationships or our evolution, we can and will go insane. As Carlos Petrini, founder of the Slow Food Movement, said, "Some experiences which are crucial to our maturity cannot be speeded up, and are only possible if they occur slowly."
3. Slowing down enhances our senses.
The studies show that when we are relaxed in the moment, the chemistry of our saliva changes. As I've shared for years in my Yoga + Chocolate workshops, that is why a post-Savasana bite of an exotic truffle from Vosges Haut-Chocolat is a virtual symphony of flavor. Everything is sweeter in the moment.
*****
In conclusion, so often we feel like we are lacking...not enough money, not enough opportunity, not enough lucky breaks. But really, what we're lacking is the courage to be completely and deeply present...to stop at the red light and forsake pace, for peace.