Millennials Hate McDonald's, But They Love Organic Produce
September 11, 2014 — 15:12 PM
After the Great Recession of 2008, it should be of little surprise that the millennial generation is averse to 'Big Banks' like CitiGroup and Bank of America. And, as we reported last month, they're staying away from fast-food behemoth McDonald's.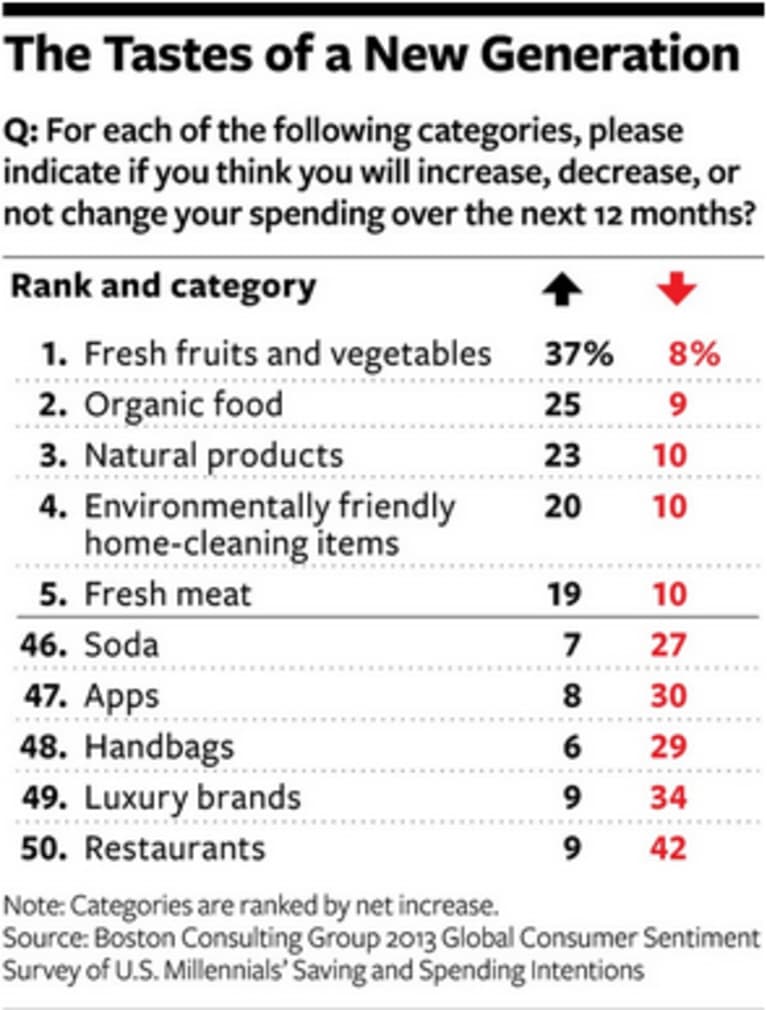 So what DO millennials spend their money on?
A recent article in The Atlantic broke it down for us — millennials prioritize their fresh, organic produce first, followed by other natural products and even fresh meat.
Their good tastes in food aside, perhaps its taking care of themselves now for the future, that they value most?
With a high unemployment rate, millennials are least concerned with spending their precious dollars on luxury items like expensive handbags and restaurants.
Even soda falls toward the bottom of the list, as it would appear apparent from the data that millennials are more concerned about clean living and healthy eating.
But when on-the-go a millennial is more apt to get their fix at food chains like Chipotle and Panera, who have seen a surge in revenue from this generation.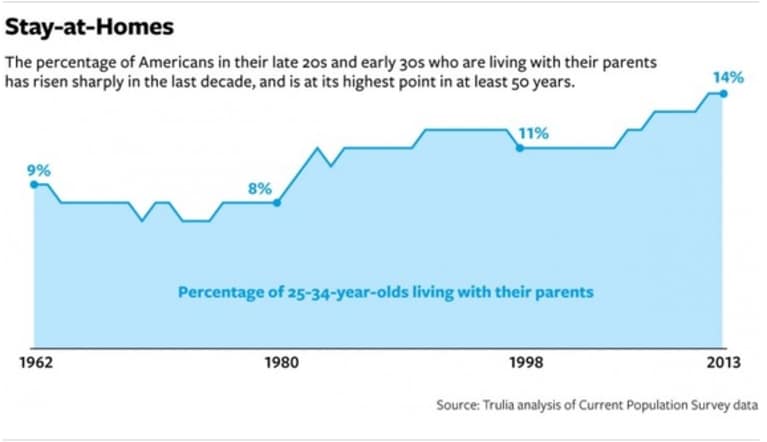 Further study indicated a correlation between unemployed and stay-at-home millennials. In the last decade, the percentage of young adults in their late 20s and even early 30s that live at home with their parents is the highest it's been in 50 years.
"Following the Great Recession, the millennial generation has suffered from high levels of both career instability and unemployment. Even in July 2014, roughly five years after the recession officially ended, millennials between the ages of 20 and 24 still suffered from an unemployment rate above 10 percent."
Do not fret however, millennials are not all lost.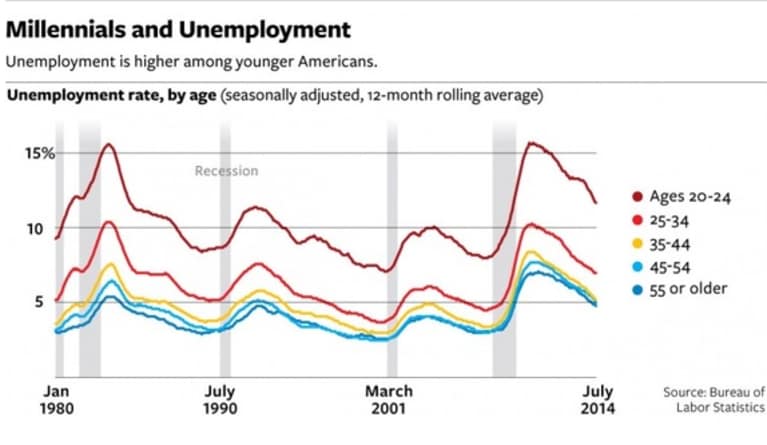 From advocacy movements like Occupy Wall Street, to economists and even millennials themselves, there is an ambitious effort being made to help this generation get back on the right financial track.
Follow National Journal and The Atlantic's Next Economy this month, where they'll be exploring some of the best job and economic solutions to the problems of millennials.