Teens (Especially Girls) Who Play Sports Are Happier & Healthier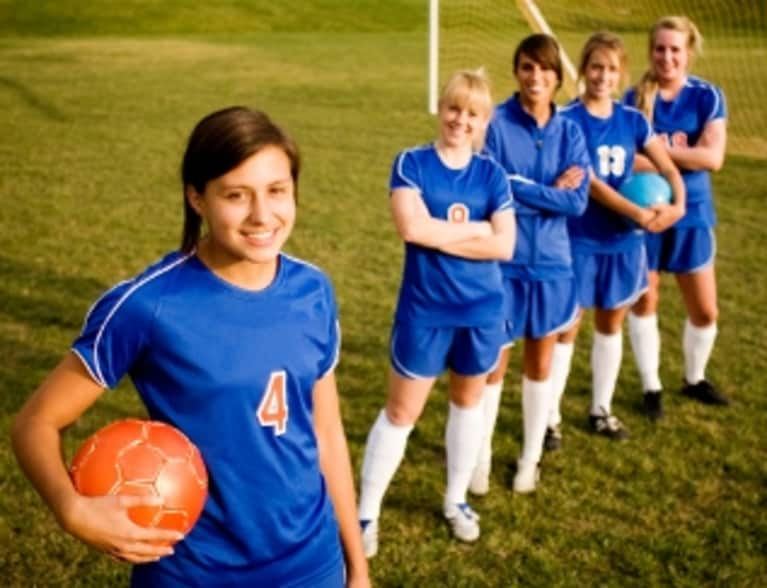 A recent study suggests that teens who play sports are healthier, happier, and more satisfied with their lives.
Science Daily reports on this study in which 12- to 14-year-old boys and girls were asked to fill out questionnaires "assessing their physical activity levels, their overall satisfaction with life and asking them to describe their own health." Both boys and girls who played on sports teams were more satisfied, but for girls, playing a sport is a must:
In boys, participation in vigorous activity had no effect on either life satisfaction or self-rated health. In girls, those who had taken part in vigorous activity in the last week were significantly more satisfied with their life compared to girls who had not, but participation in vigorous activity had no effect on their self-rated health.Playing on a sports team was linked to higher life satisfaction in both boys and girls. In addition, boys were five times more likely, and girls 30 times more likely, to describe their health as fair/poor when they were not playing on a sports team.