What Surprised Me Most When I Lost 170 Pounds
August 29, 2014 — 9:44 AM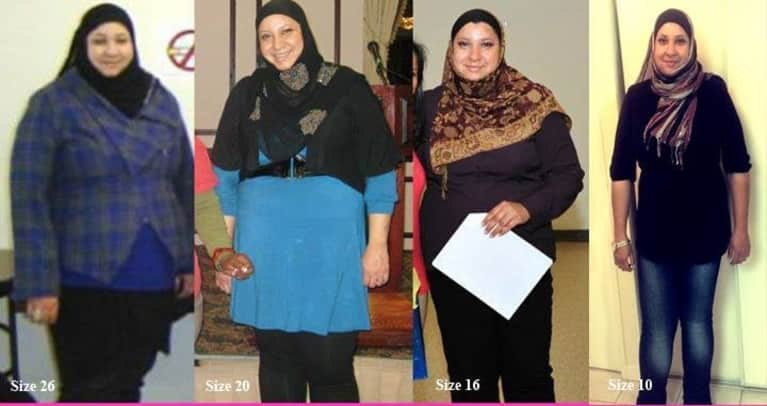 Someone recently asked me, "What's the biggest obstacle you've faced in your life?" The person who asked the question assumed that it was my physical transformation of dropping from a size 26 to a 10 that I was most proud of overcoming.
In my mind, it's not the physical transformation that inspires the most pride in me. In fact, that question brought me back to where I was standing three years ago when I finally had enough with life and my failed, abusive relationship.
I decided that if my weight was the only reason I wasn't in a relationship with someone who truly loved and valued me for who I was, then that was the one thing I was going to fix about myself.
More importantly, it wasn't about being loved by another as much as it was needing to value, love and respect myself. That was easier said than done. Looking at myself in the mirror was a problem, so the fact that appreciating my beauty or any part of my body was going to be a huge challenge. I held myself to such high standards in all other aspects of my life — why couldn't I take care of my body in the same way?
With that in mind, I wrote down my goal of wearing size 12 jeans. I thought to myself, Gone are the days when I try to convince myself that someone will look past my weight and see the beauty on the inside. I'm sure there might be, but the reality is that if I expect someone who is in shape, someone who loves himself and is in confident in his own skin, then I need to hold myself to the same standards. That's a fair statement right?
At first, I made myself go to the gym three nights a week for all of 10 minutes to walk on the treadmill. As the weeks went on, I added five minutes more to my workouts, and before I knew it, I was walking on the treadmill for a solid 45 minutes. Later on, my knees started to hurt, so I switched over to the elliptical. I enjoyed the workouts so much that I started frequenting the gym five nights a week and was up to 75 minutes, with two rounds of the circuit weight machines.
As far as my food intake was concerned, I decided I'd had enough doughnuts, danishes and croissants to last me a lifetime. So I was happy to cut out the sugar from my diet almost completely. That's not to say that I didn't have a chocolate-covered almond here or there, but it definitely meant controlled portions. I cut down on the carbs, added one salad per day and drank lots of water. I also ate more frequently and packed my lunch so that I had ample snacks to get me through the day.
Once I had a good handle on the gym and on my meal plan, I decided to push myself to the limits and start watching fitness videos like ChaLean Extreme and P90x. While these videos are definitely not recommended for people who are just starting out, they are a great way to create a toned body as you lose the weight, especially in cases where you are losing extreme amounts of weight, to help prevent hanging skin as much as possible.
I loved the workouts because I could do them in the comfort of my home, often in the wee hours of the night or morning. Whenever I felt motivated, I worked out.
With every workout, I found that I was feeling more confident in myself and for the very first time, I started to appreciate how I looked. Not all at once, but slowly: first the arms, then the thighs, the hands, the shoulders, the chest, and even my legs. My tummy is still a problem area, but the fact that my rolls have gone down from four to one is definitely an accomplishment.
Today, while I still value the work I do, I feel that it's time to become the personal trainer and coach who can support other women, especially those women that are coming out of abusive relationships, to realize their potential, both inside and out. We teach women to love themselves, but how they get there is the big question. Life is a journey, and the only cheerleader you have is you. So make the most of each and every day and realize that in order to love another you need to love yourself.
All we have is today. The decisions you make today are going to directly result in your tomorrow. So what are you waiting for?