Rolfing: Painful, Deep-Tissue Bodywork Popular?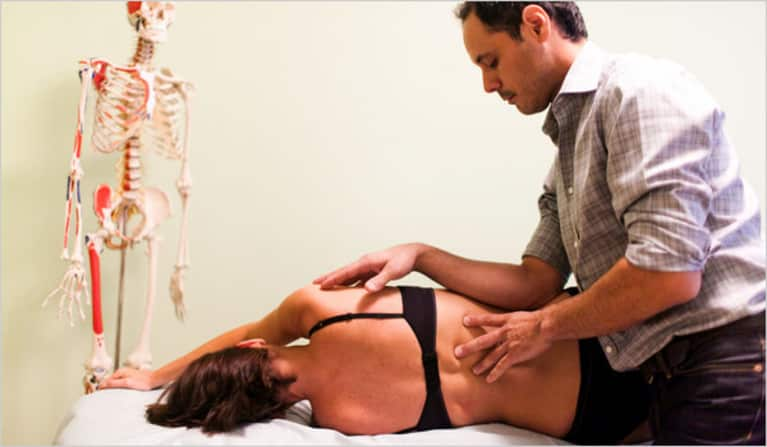 According to the NY Times, Rolfing, a type of deep-tissue bodywork "that can be so intense some jokingly liken it to masochism" is making a comeback.
The Times reports that Rolfing was quite popular in the 1970s and is becoming popular again among people "now seeking more intense ways to relieve the stresses of modern life."
So what is Rolfing?
Rolfing is named after its creator, Ida Rolf, a biochemist from New York City who studied alternative methods of bodywork and healing beginning in the 1920s. She died in 1979 at the age of 82.Dr. Rolf developed a theory that the body's aches and pains arose from basic imbalances in posture and alignment, which were created and reinforced over time by gravity and learned responses among muscles and fascia — the sheath-like connective tissue that surrounds and binds muscles together. Rolfing developed as a way to "restructure" muscles and fascia.The focus on manipulating fascia is part of what distinguishes it from chiropractics, which deals with bones, and from therapeutic massages, which works on muscles.
That also explains why Rolfing has a reputation for being aggressive, even painful at times. Fascia is stubborn material, particularly if it is marked by knots and scar tissue. Rolfers gouge with knuckles and knead with fists, contort limbs and lean into elbows to loosen tendons and ligaments. Patients, meanwhile, need the fortitude to relax and take it during the hourlong sessions.
The article goes on to talk about Rolfing success stories, and even mentions an endorsement of the practice by Dr. Oz. What do you think about Rolfing? Have you tried it? Would you give Rolfing a shot?
image via Piotr Redlinski for The New York Times