Best Looks From Athleta's Runway Show At New York Fashion Week
September 4, 2014 — 19:25 PM
New York Fashion Week kicked off with a bang this week, as models from the fitness wear brand Athleta literally jumped, ran and flew down the runway. The show — choreographed by Luam Keflezgy (who has worked with both Beyoncé and Britney Spears) — emphasized movement, athleticism and performance. Models jumped on trampolines, carried exercise balls, and used ballet moves to dance around the runway.
The event showcased the importance of comfort and practicality in the Fall 2014, Winter 2014 and Spring 2015 collection, while bold prints and high-tech fabrics reminded everyone that fashion was still the name of the game (at least for the day).
The show also stressed diversity, featuring models with a wider range of body types than is typical at New York Fashion Week (though we'd love to see even more of this in the future!), and seemed to prize the look and feel of fitness and fun above all else. Models included dancers, fitness trainers, very muscular women, and models with a softer look and figure, much more closely resembling the average American woman.
Here are our favorite looks from the collection!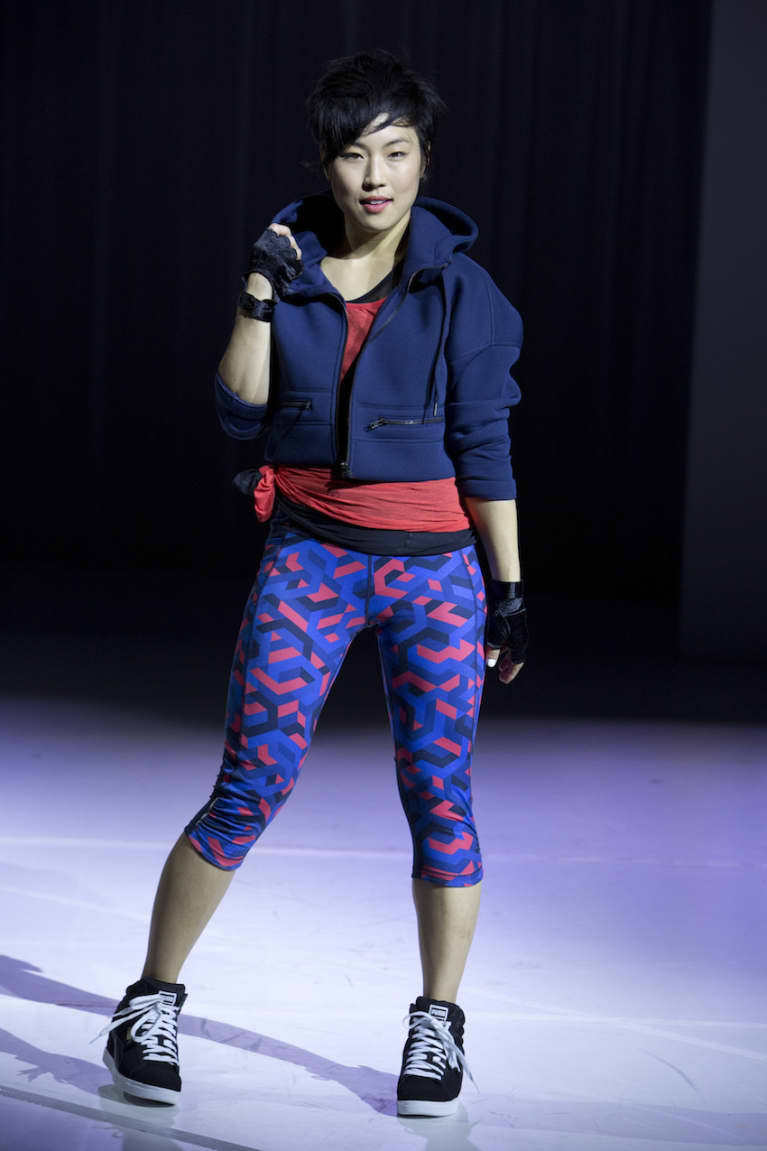 We love the playful color scheme in these super cute tights.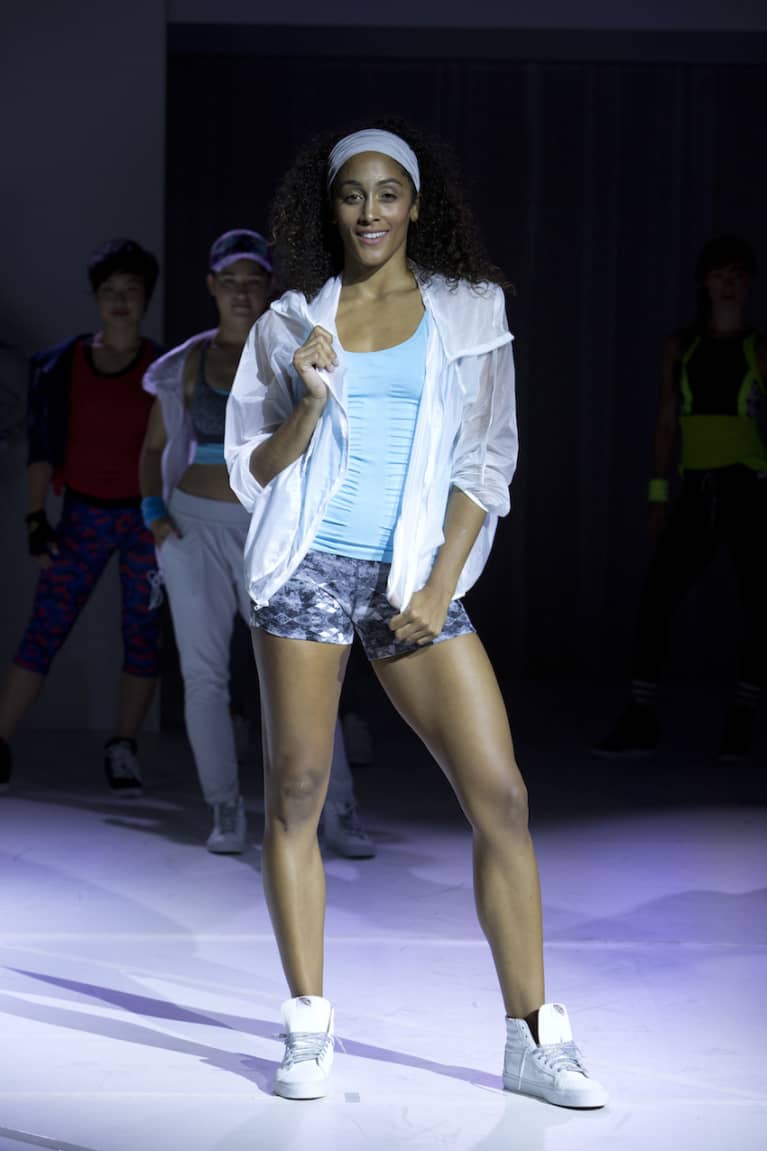 We love how this long-sleeved anorak looks paired with these bold shorts.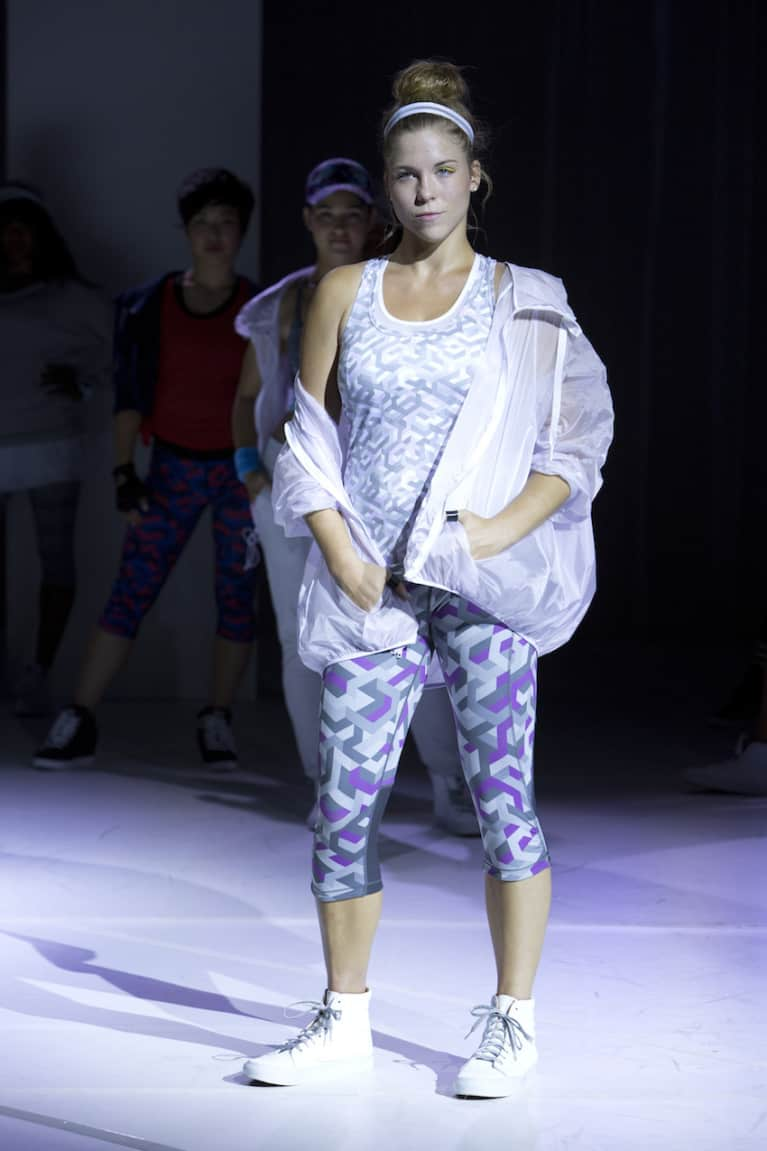 We think this tank top would be the PERFECT motivation to get in another workout.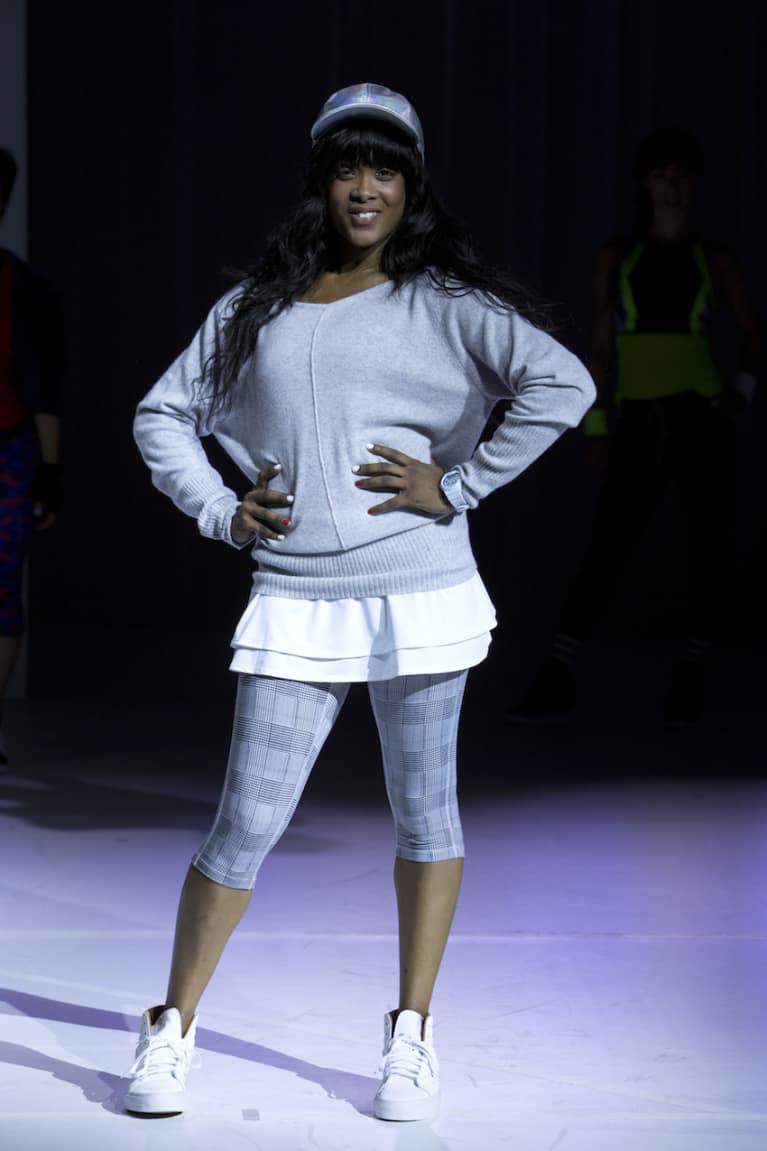 This beautiful sweater looks so stylish AND comfortable.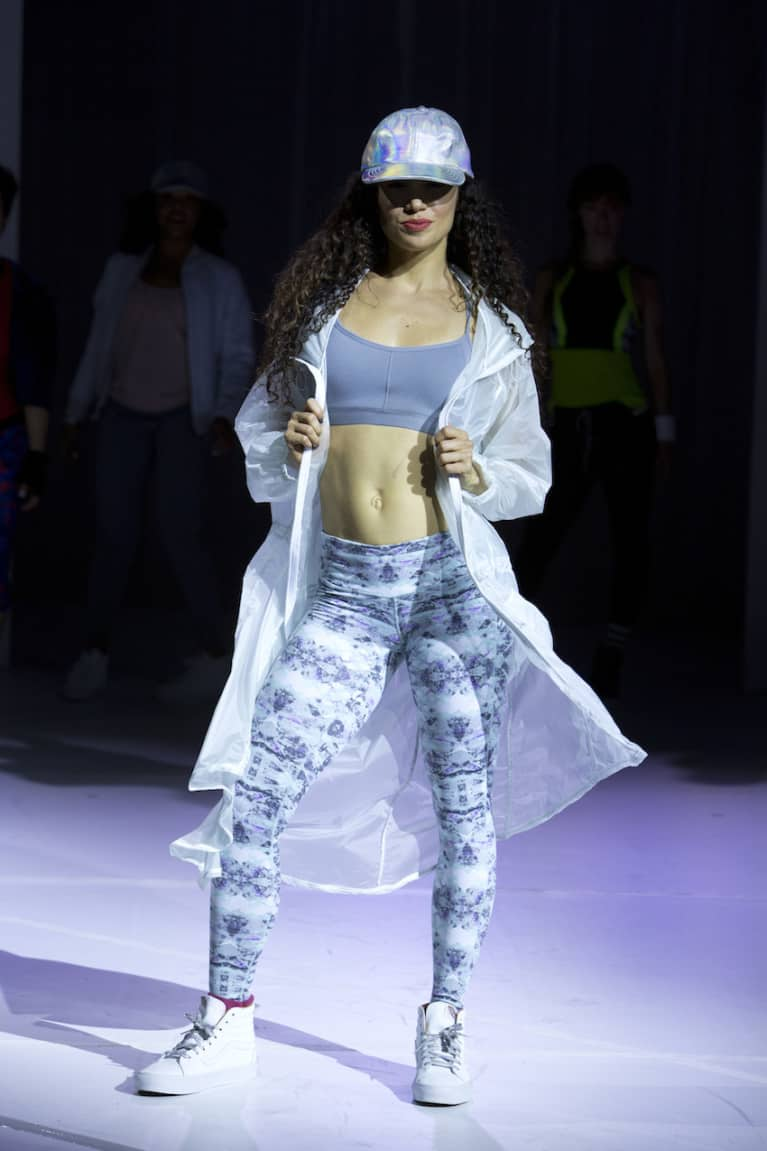 Hats off to this shimmering look (we're falling for both the pants and the cap)!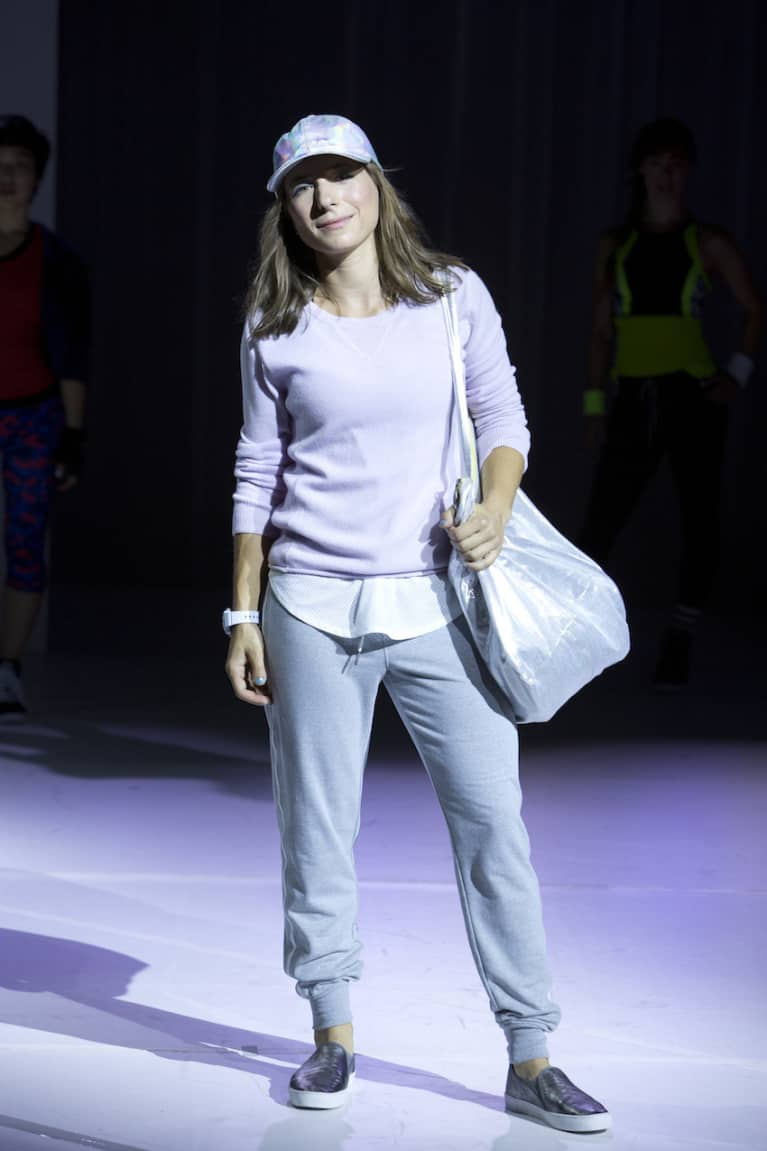 These adorable pants look perfect for a light workout OR for watching TV.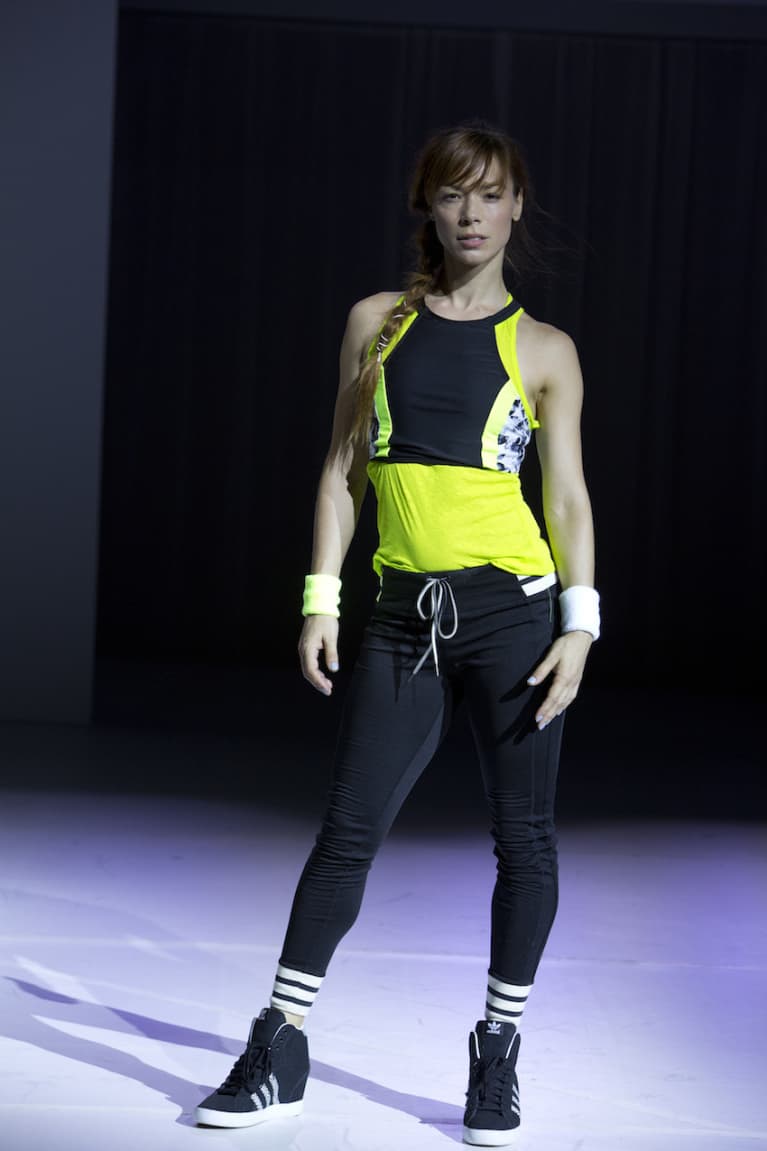 We love the bumblebee boldness of this look. Tough meets fun!