Dudes & Yoga: Jocks Throw Down Their Mats
October 4, 2010 — 17:30 PM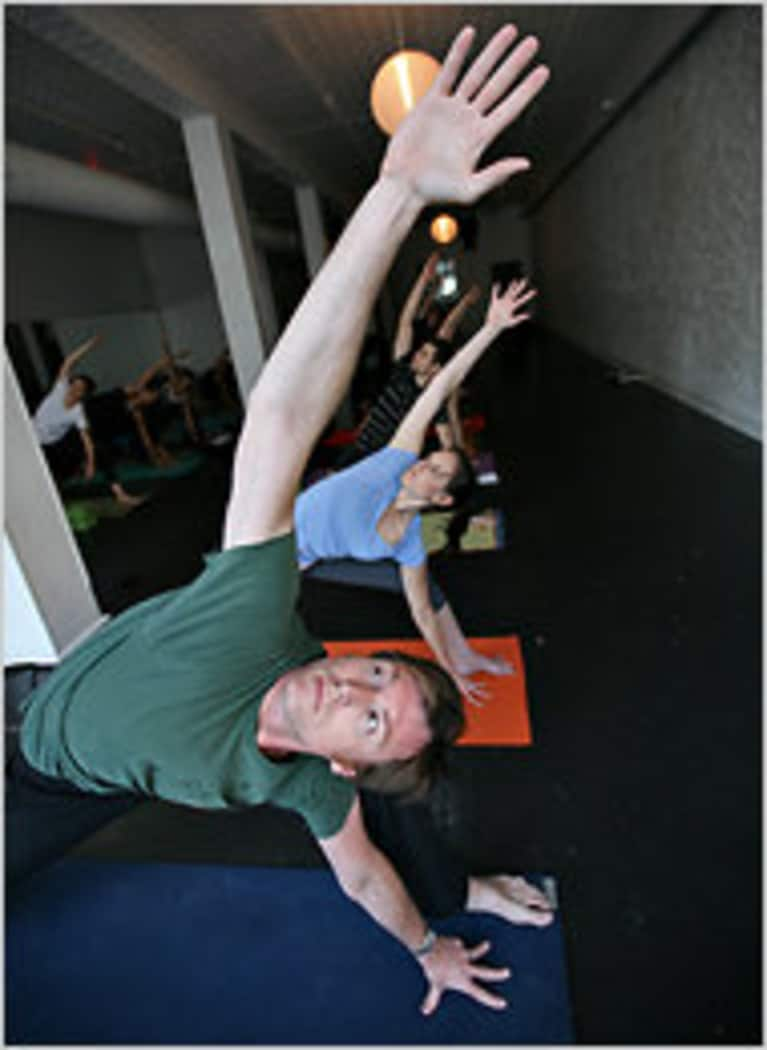 Spreading the message that more dudes should practice yoga is something that I've written about before and am passionate about. I was excited to say the least, that the New York Times included me yesterday in their 'The Jocks Throw Down Their Mats' article about this very subject.
And yes, that's my giant arm in the photo.
I'll leave it at that. I hope you can check it out here.
photo via Marilynn Yee (who's awesome, btw!)