Q & A with Grace Lazenby: Rockin Models Fitness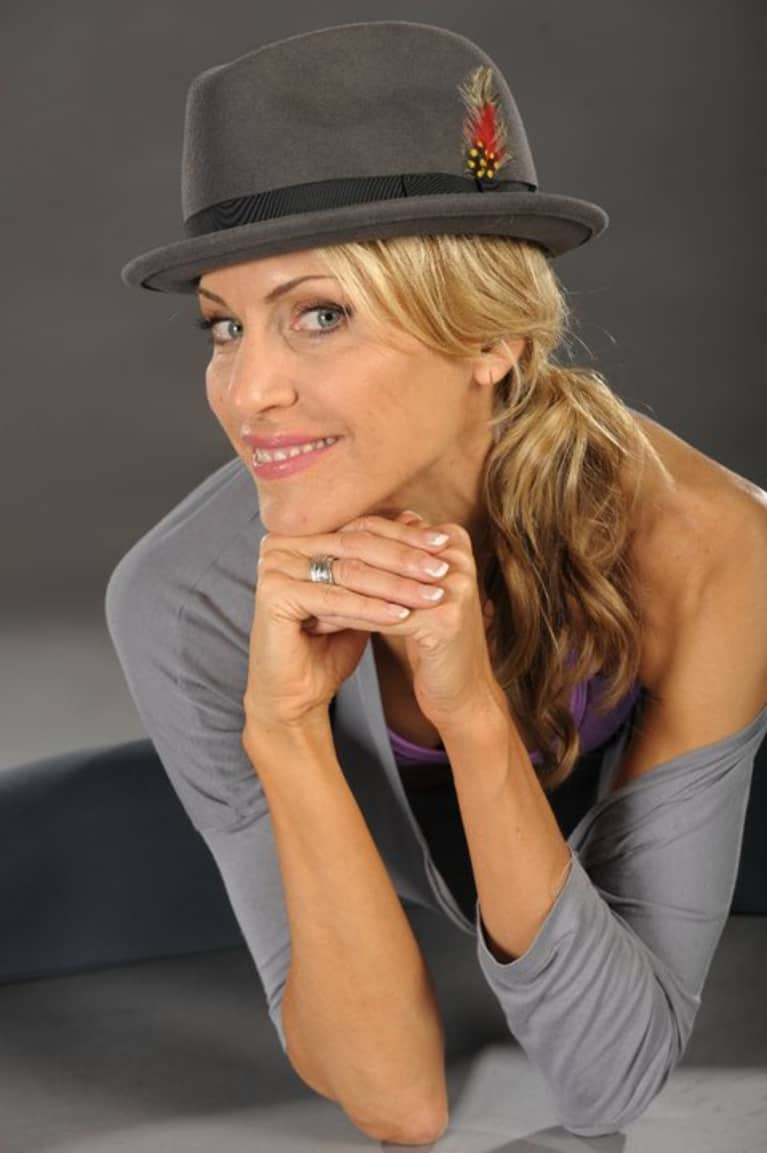 Be prepared to leave your inhibitions in the locker room when you step into Grace Lazenby's (she's trained Courteney Cox, Sarah Silverman, Carrie Underwood, as well as Olympic gold medalist Natalie Coughlin) Rockin Model class. Los Angeles-based Grace was recently in New York for a series of classes at Equinox to bring her entertaining, full-body workout to the women of Manhattan. Inspired by yoga, ballet, and burlesque, Grace helps women build long, lean muscles. Burlesque influences (our toning bars served as props for pole-dancing moves) give Grace's class an exciting, fun vibe. It would be impossible (even for the most stressed-out New Yorker) to leave Grace's class in a bad mood. Grace talks to MindBodyGreen about working with an Olympic gold medalist, the importance of sultry music in her classes, and how her classes (and DVD) will bring you body bliss.
MBG: How did you get started in fitness and healthy living?
GL: I came from the dance and model world, so I have always been health and fitness focused in my life. I have a degree in Exercise Physiology and started teaching workout classes in high school as a summer job... still doing it!
What does your motto, "Look like a model, feel like a dancer, and work out like a rockstar" mean to you?
It means exactly what it says. Every woman wants to look like a model, meaning they want to feel great in their clothes and how they fit... like they could walk a runway. But we all want to have the rhythm and be able to move like a dancer. We all envy dancers, how they move, and we all want to be able to do that. I create moves that any woman can do and feel like she is in a dance class, but you don't have to be a dancer to do them. What woman doesn't love a musician or rockstar! They get right into our hearts when they sing!
Music plays an important role in your classes. What music do you incorporate into class and how does this affect the vibe and energy level of the class?
I focus my music on three specific artists: Matt Goss, Greg Laswell and Cary Brothers! I speak about this in the interview of Rockin Models. They all give me an energy and an ambiance to the class. I have tried other artists before and yes they are great, but I base every soundtrack of every class around these three men. Matt Goss' music creates choreography in my head. His sexy sultry sound is perfect for my ballet/burlesque moves. Greg Laswell has a range of ambient to meditative sound about him that creates strength in a move, and Cary Brothers has a sound that creates pictures with words that creates a softness and strength. You will see in the video how we interpret the feeling of each artist's songs. Music is so important to me and the vibe of how I teach and these three artists create it for me!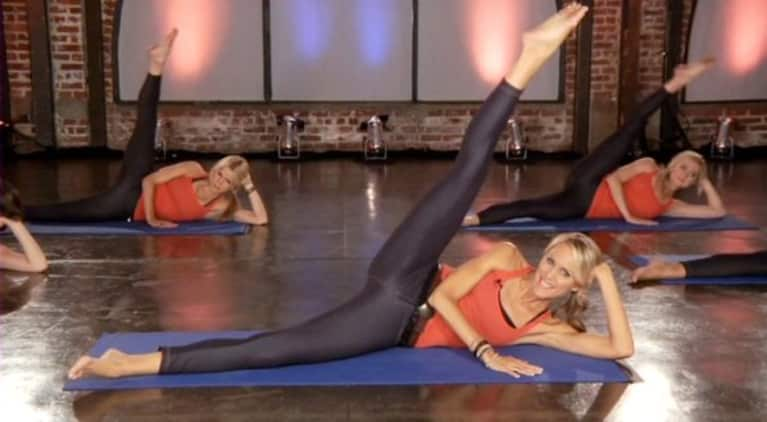 What can someone expect in one of your classes? What are they like?
They are exactly like the Rockin Model video -- same music, same energy (maybe not the cute hats), but it is centered, entertaining and mindful! My girls come in and they are very set and concentrated for one hour because they want to change their bodies. Every move that I create is going to give a woman long lean lines. I know what women want and they don't want to bulk up so this class is perfect! My forte is what I call 'detailing' the muscles, which is finding all the small muscle groups and working them. Many fitness activities overwork the big muscles and we don't need that as a woman. This is why many models DON'T workout, but this is the workout that everyone including models can do!!!
You've worked with Olympic Gold Medalist Natalie Coughlin (who we've interviewed as well). How is working with an athlete like Natalie different from your typical clients?
I worked with Natalie during the past Olympics. She was FANTASTIC to work with. Athletes are great because they have a great work ethic. Natalie is also very lovely and easy going. I loved hearing her stories of the mental energy it took during the Olympics and how it felt to win a gold. Not many people get that chance. We shot some great under water workouts with her and strength training workouts. I also loved that she was on Dancing with the Stars after the Olympics!
You've also had the opportunity to work with many celebrities. How is working with celebrities different from other clients?
They are like anyone else, just with different and busier schedules.
What is your own exercise routine like?
I run for cardio and teach five classes of Rockin Models a week. I don't do any other conditioning besides Rockin Models. It keeps me in fantastic shape!
What is your philosophy on nutrition?
I believe in a good balance, but veggies being the base of a woman's diet with protein 2-3 times a day. Stay away from carbs, dairy, and what I call "useless carbs" like white bread, sweets, muffins, etc. I also believe you should have more of your protein during the day rather than at night because it's hard to digest.
What does mind body wellness mean to you?
I think it can mean different things to different people. For me, I think it's connecting your mind, body, and soul together everyday. I always say keep your foundation strong and your heart open. Rockin Models does this for women every day. The movement keeps womens' foundations strong and the music opens their heart!
What's next for you?
To continue to spread the energy and love of Rockin Models. I think that music inspires us all and that is why I concentrated on music being such a big part of the Rockin Models work out. You don't find that with other fitness videos.
For more on Grace and Rockin Models: