A Yoga Slideshow In Bermuda (No Triangle Pose Here!)
Bermuda, a 21-square-mile island in the middle of the Atlantic, renowned as a top cruise destination and a harbor of mysteries, is also a thriving yoga destination. On a recent trip, I had the privilege of teaching yoga there and met the photographer Peter L. Aldrich, a native Bermudian.
Peter specializes in photographing yogis both traveling and local, and whisked me away to some of the most stunning beaches that Bermuda has to offer. His enchanting photos showcase the colors and vivacity of this small island, while illuminating what draws so many of us to yoga.
Bound Lord of the Dance Pose / Badha Natarajasana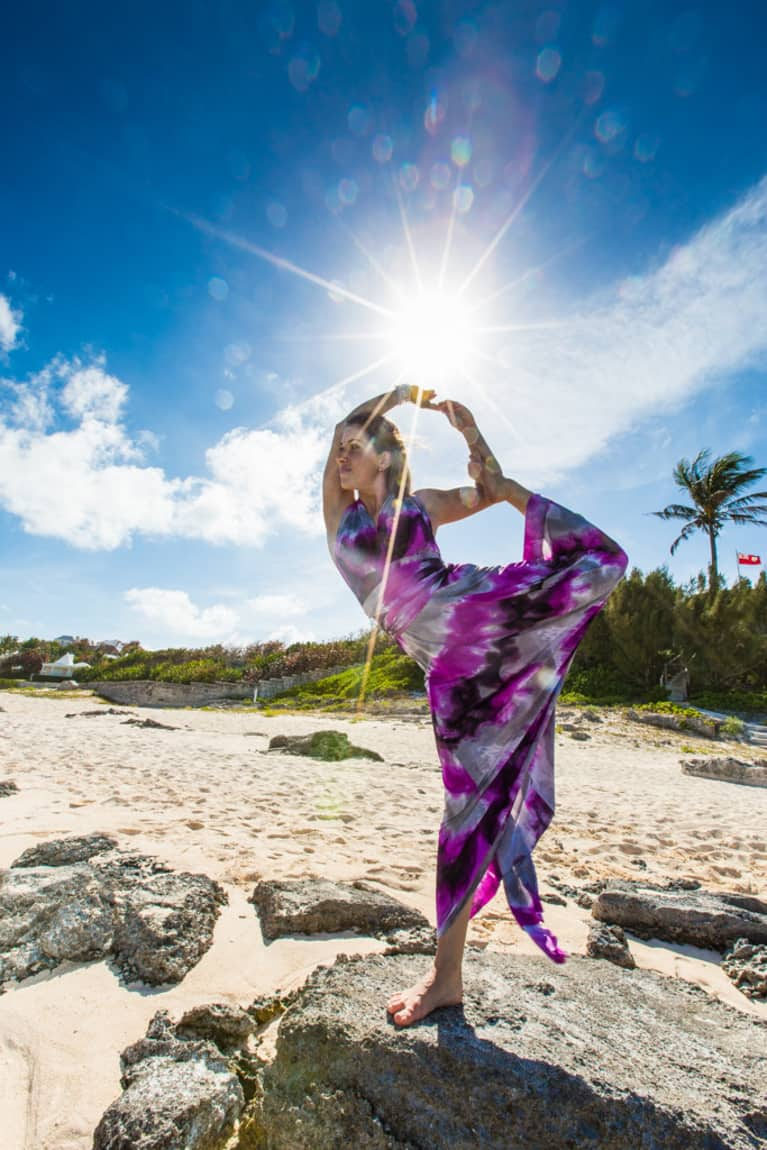 Upon my arrival in Bermuda, I was whisked away by the photographer Peter L. Aldrich to Elbow Beach, known as the Jewel of the North Atlantic.
One Legged King Pigeon Pose / Eka Pada Rajakapotasana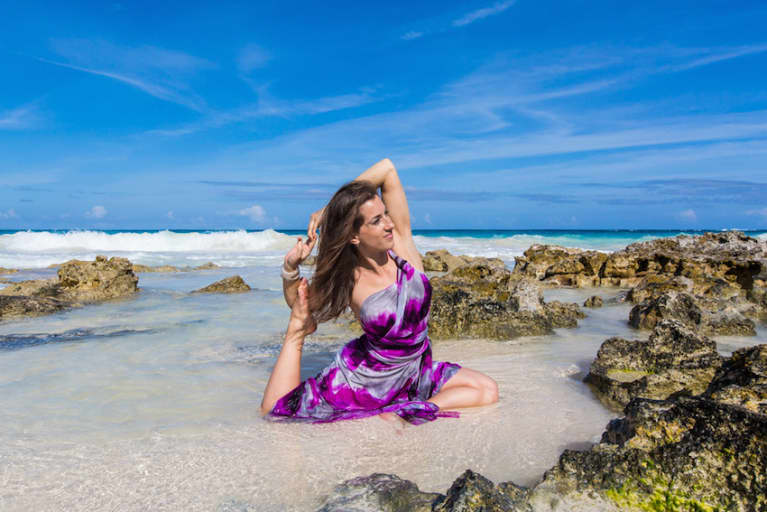 I was over the moon excited to see the ocean for the first time in months at Elbow Beach.
Peaceful/Reverse Warrior Pose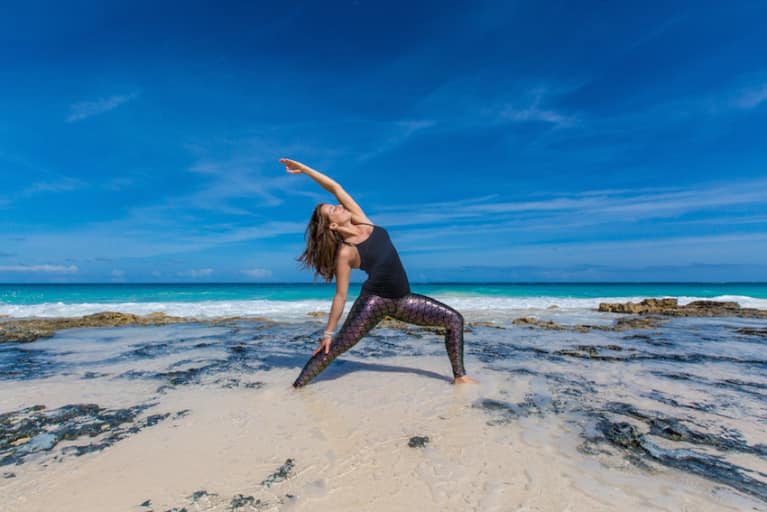 My heart exploded in this pose, with love for the island and its yoga community.
A Handstand Variation / Adho Mukha Vrksasana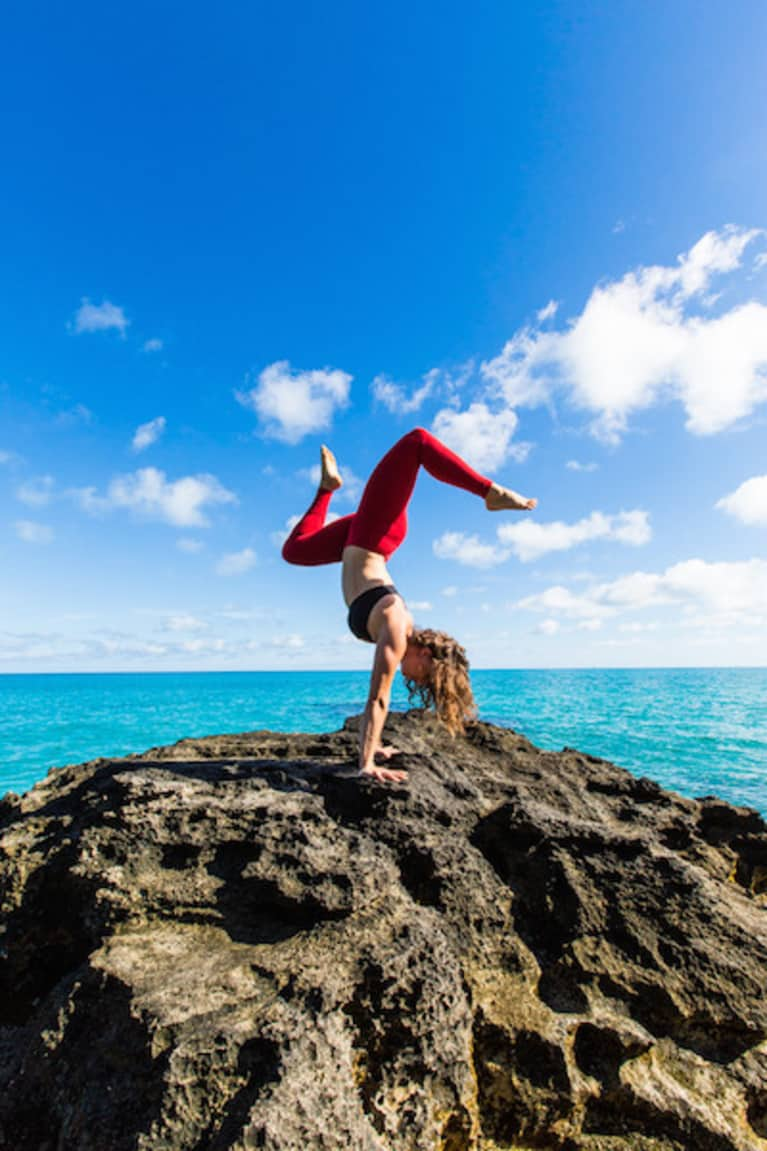 I practice yoga to conquer my deepest fears, even on these rocks with the sea some 20 meters below me. When Peter asked me to do a handstand here I was terrified, but up for the challenge! This pose took me right to the edge of my fears and forced me to stay poised while I pushed past them.

Crane/Crow Variation / Bakasana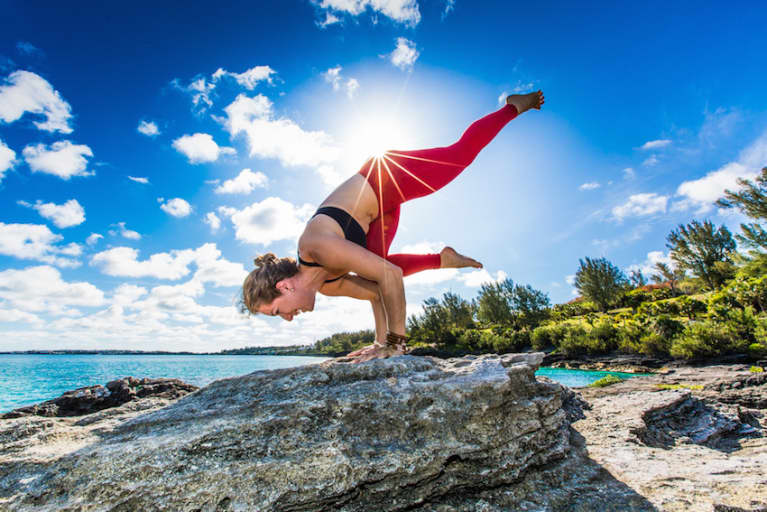 I had to stay really focused on the rocky cliffs of this rugged Bermuda beach.

Grasshopper Pose / Salabhasana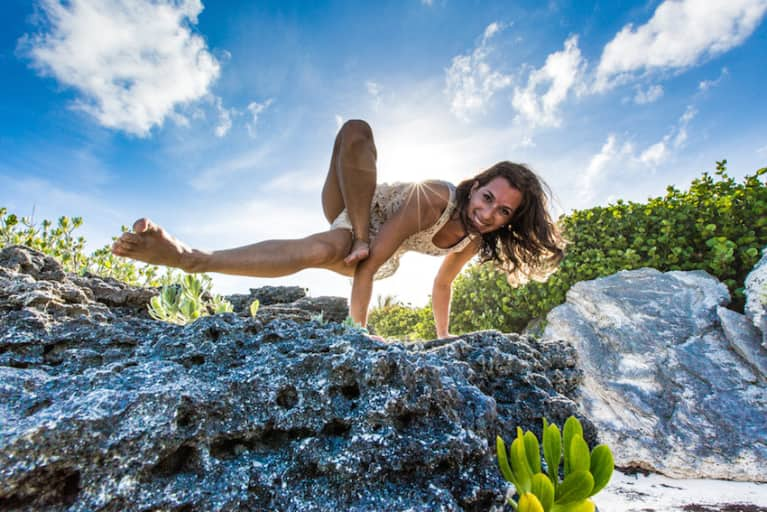 I was feeling playful on these jagged rocks. Bermuda will do that to you!
Half Moon Pose / Ardha Chandrasana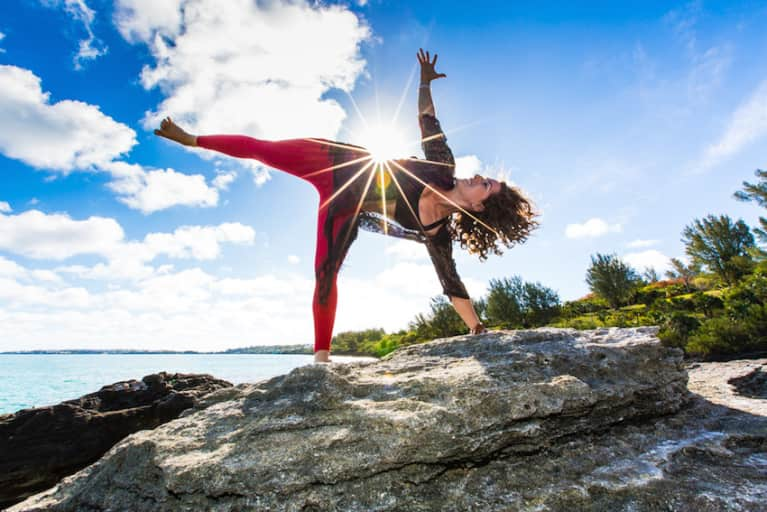 Saluting the moon in this balancing pose.
Wild Thing/Rockstar Pose / Camatkarasana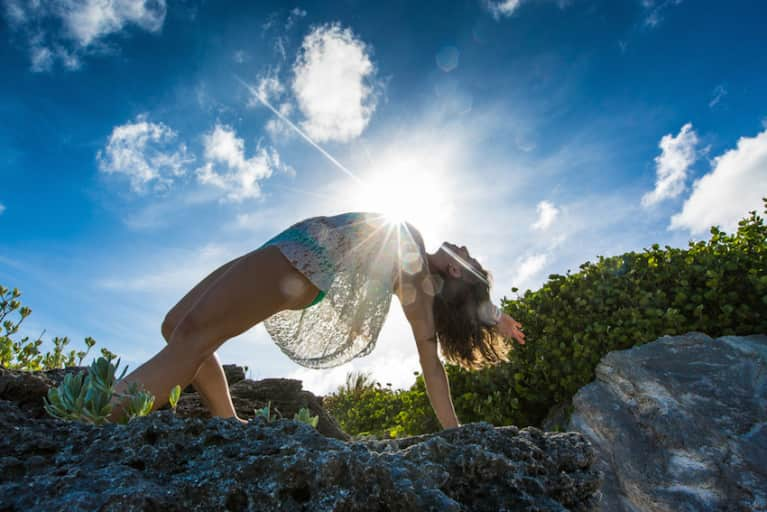 I went wild in this back bend on a remote beach.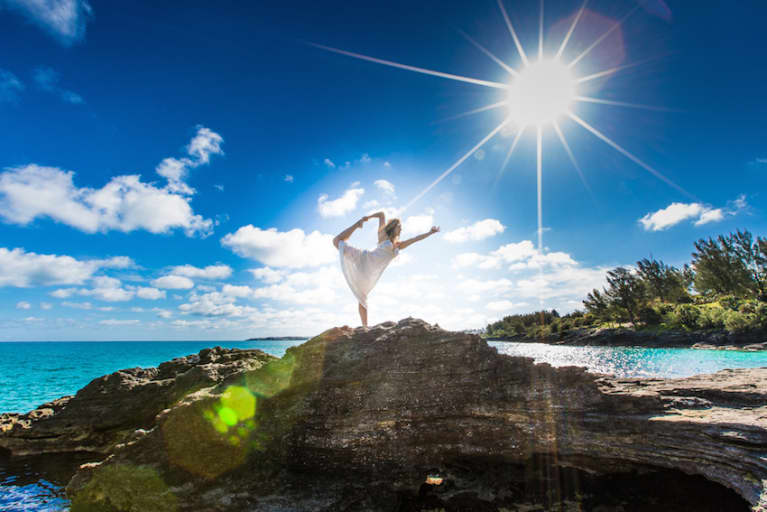 Worshiping the sun in an elegant dancer's pose.