Brooklyn NBA Arena to Have Meditation Room, Farmers' Markets, Green Roofed Subway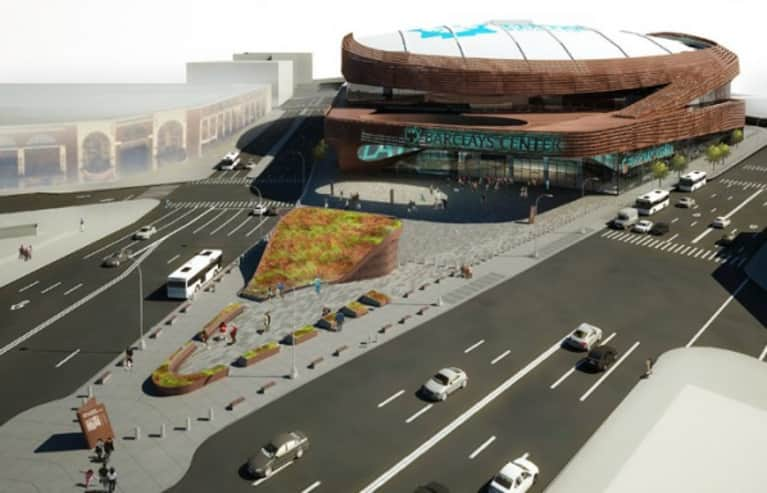 The soon-to-be arena for the Nets pro-basketball team, the Barclays Center in Brooklyn, will include a green roofed subway entrance and a farmers' market-friendly entrance.
Inhabitat reports that the "design also focused on making the public plaza flexible for use by the community for public events like a farmer's market and pop-up shops." This is in addition to the arena's meditation room (yes, meditation room!) that we reported on earlier this year.
Sounds to me like this arena has mind, body, and green all covered! Now, hopefully the Nets can win some games next year :)
Have a look: