Why Biodynamic Wines Are Better
When I first heard someone refer to biodynamic wine, I didn't conjure up images of beautiful vineyards or rare bottles from fancy cellars. But a recent tour of Northern California changed all that. The rolling beauty and flavors of Napa offered an amazing palate for exploration, and taught me three reasons why biodynamic wine is better than its conventional counterpart.
The first thing I learned about biodynamic wine while at the vineyard Ehlers Estate is that it's good for your health. Biodynamic winemakers grow entirely chemical and pesticide free in all phases of farming and production. Though there are more than 430 wineries in the Napa valley, only 2% of those vineyards are certified biodynamic, and those that qualify are monitored regularly to ensure they adhere to the standards required for a wine to be called biodynamic.
But biodynamic winemakers aren't likely to require such strict monitoring, since this type of farming is often motivated by a personal, holistic philosophy. Ehlers Estate winemaker Kevin Morrisey says that he feels a great responsibility when endeavoring to create a beverage clean enough to put inside our bodies. Respect for the health of consumers is a priority, and an integral part of this process.
While at Frog's Leap, located in Rutherford, Califoria, I learned that community is an integral part of biodynamic winemaking philosophy. A key belief in biodynamic growing is that everything a person does affects everything else. That includes creating and cultivating community, as well as caring for the people who make that community possible.
Whether outside in the vineyard or inside the tasting room, consideration for the general well-being of staff and their families, as well as investing effort into creating a healthy working community is as much a part of the process as the work itself.
The third stop on my tour was Tres Sabores, in St. Helena, where I discovered that this technique is healthier for the environment. A biodynamic winemaker's goal is to create a long-term flourishing ecosystem by honoring biodiversity. Fundamental to this belief is the idea that diversity in farming creates a healthier, more sustainable growing environment over time.
That means growing more than just grapes: vegetables, fruits and other crops are all part of a biodynamic vineyard. It also means raising animals such as chickens, goats and guinea fowl. This creates a living, interconnected system which is so important for an environmentally sustainable future.
Perhaps the most important take-away from my tour was that the word "biodynamic" describes more than just wine; it embodies a holistic, sustainable life philosophy. Next time you're thinking about opening a bottle of wine, consider where it came from and how it's connected to our environment, and double check the label to see if it's biodynamic.
The photos below, from a tour organized by Verve Napa Valley, show the biodynamic philosophy in action, and I hope more consumers — and winemakers — begin to recognize the benefits of making wine with a holistic mindset.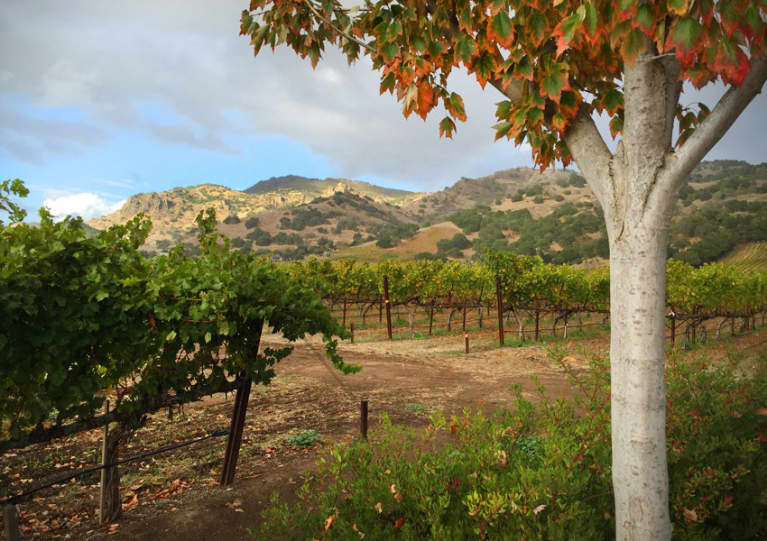 Rainbow Over Vineyards At Ehlers Estate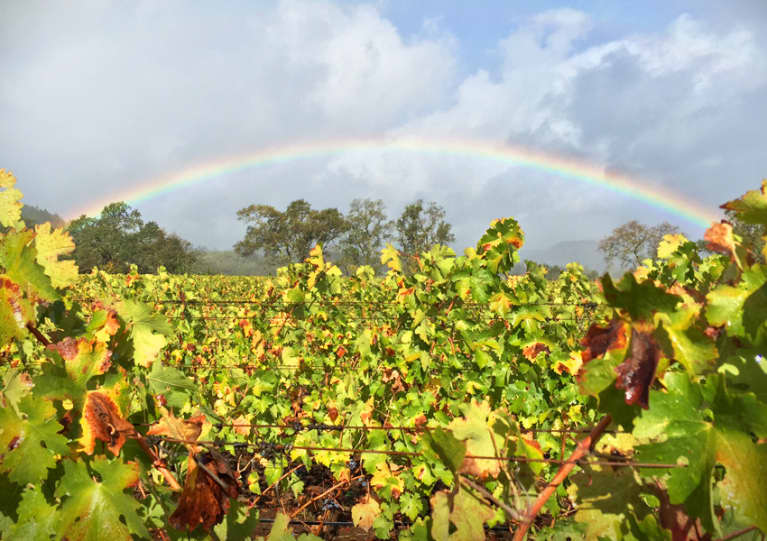 Wine Tasting At Ehlers Estate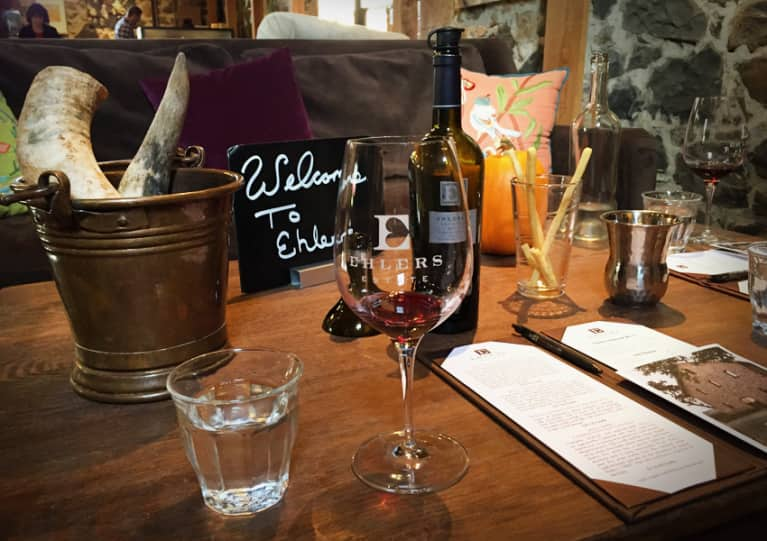 Hens at Ehlers Estate are part of the biodiverse farm system.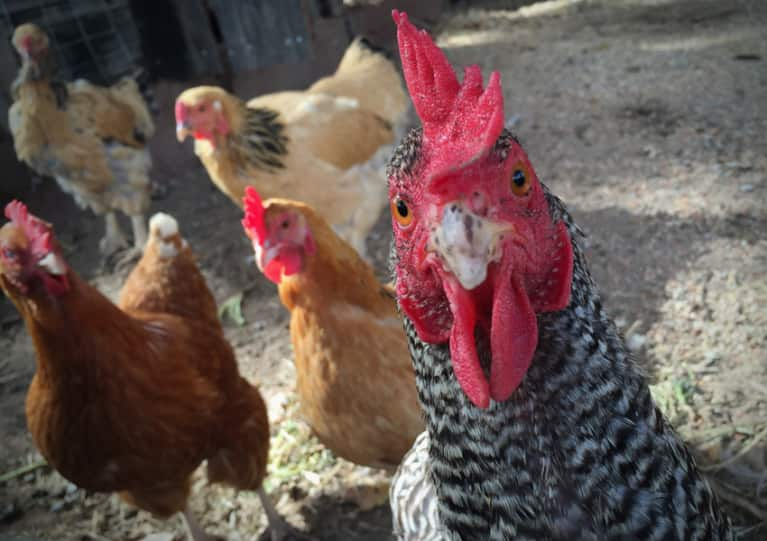 Outdoor tasting area at Ehlers Estate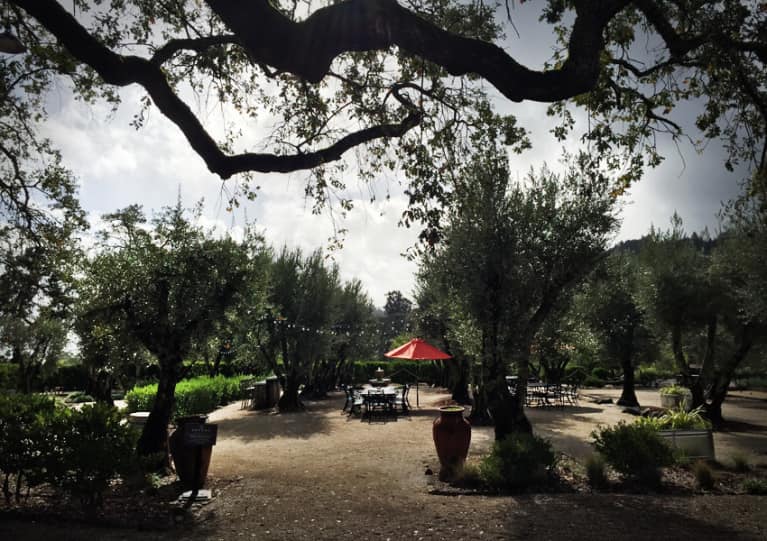 Vineyards at Tres Sabores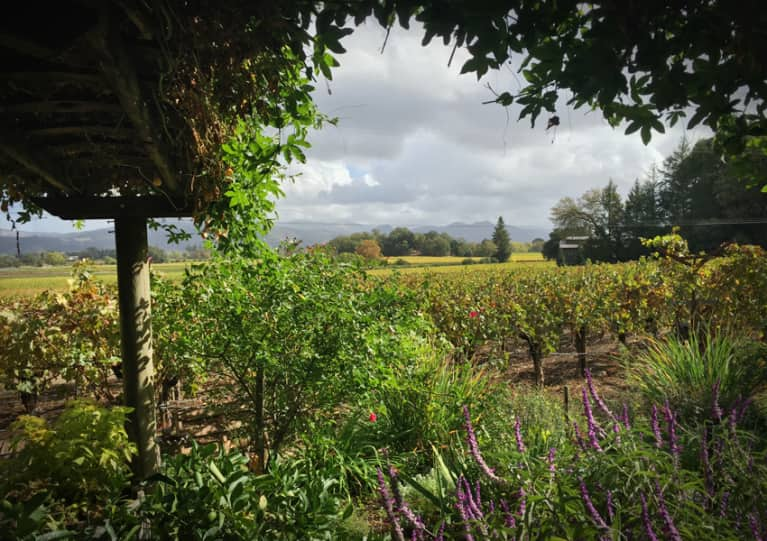 Greeting winemaker Julie Johnson at Tres Sabores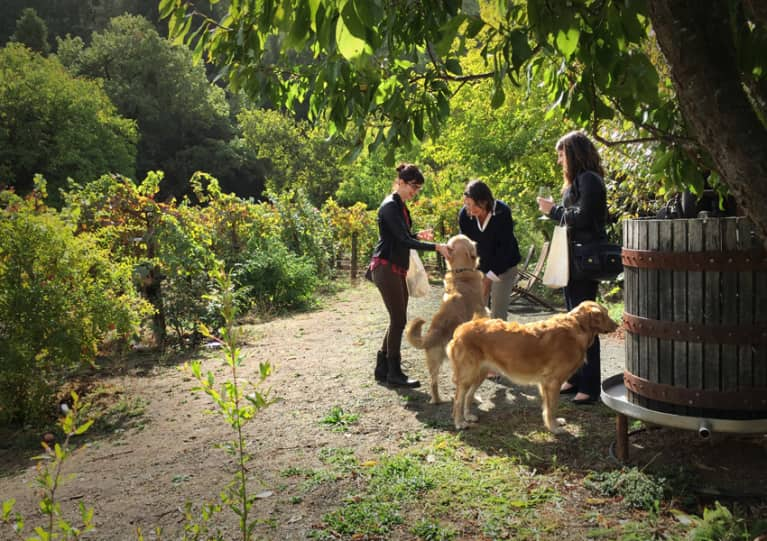 Two different varieties of pomegranate growing at Tres Sabores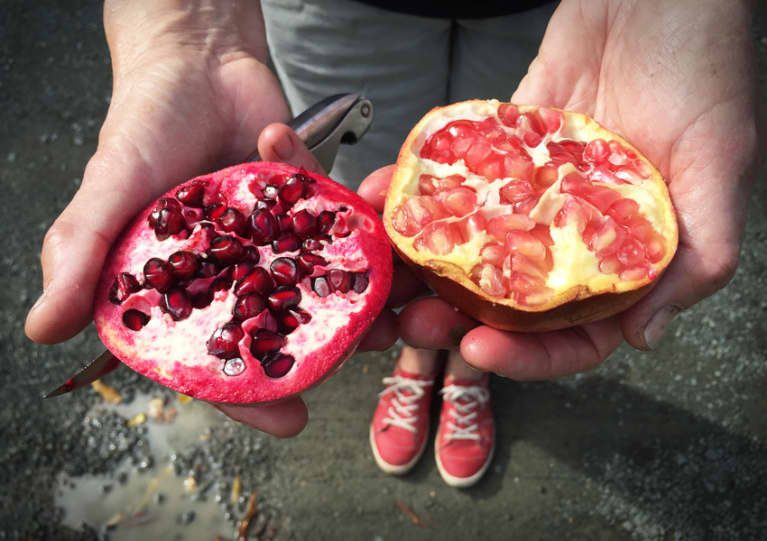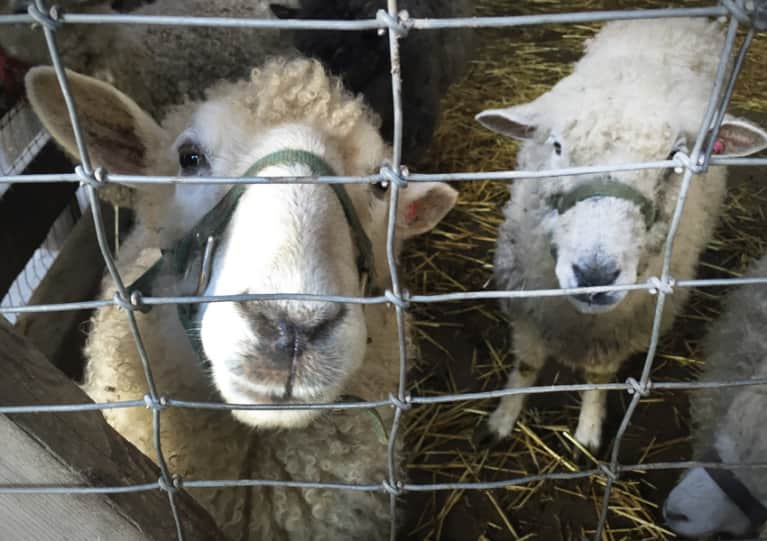 Guinea fowl for farm-to-table food at Tres Sabores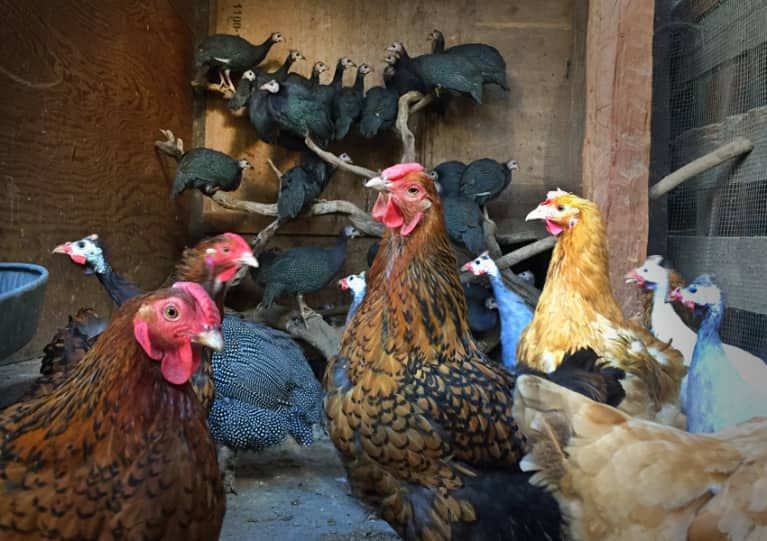 More guinea fowl as part of the farm family at Tres Sabores
Wine tasting at Tres Sabores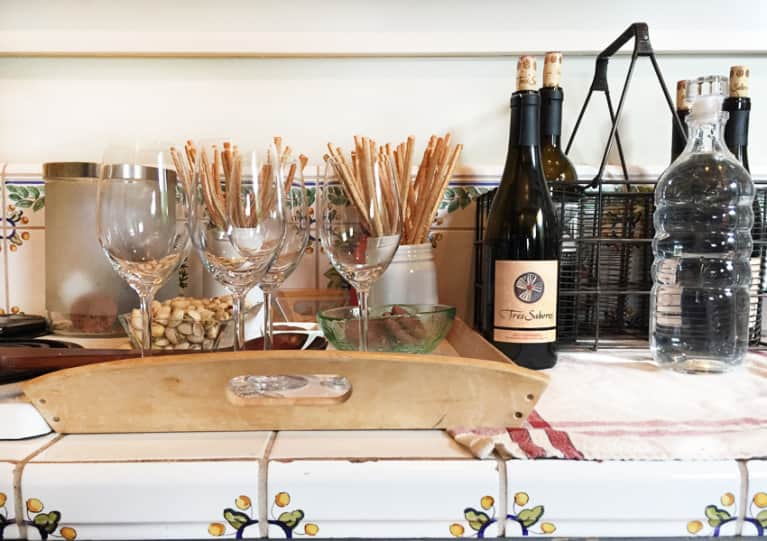 The vines at Tres Sabores were planted in 1971, and are twice as old as most others in Napa Valley.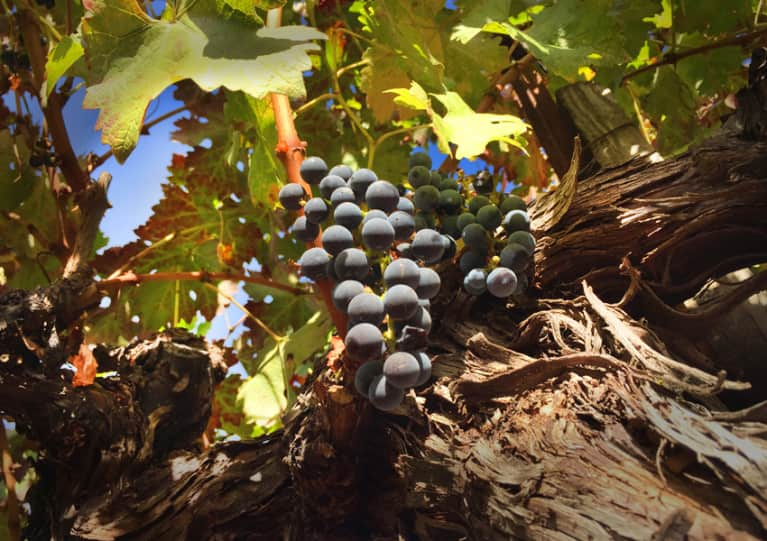 View from the barn at Frog's Leap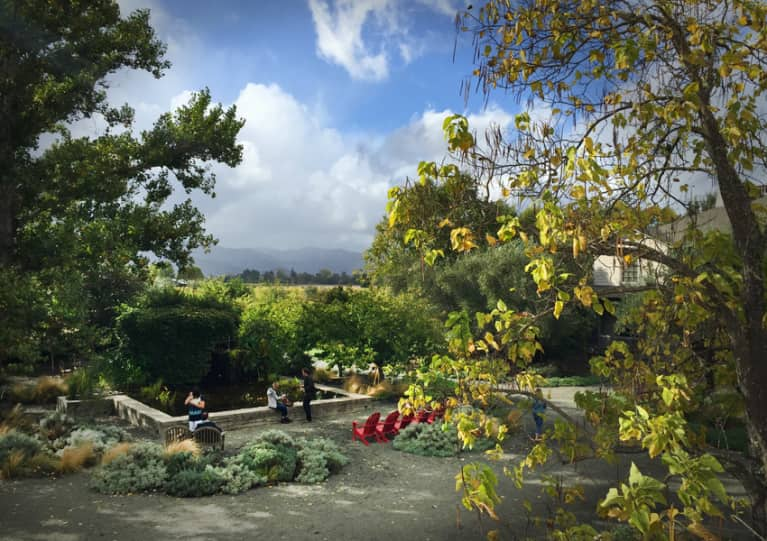 Wine barrels at Frog's Leap vineyards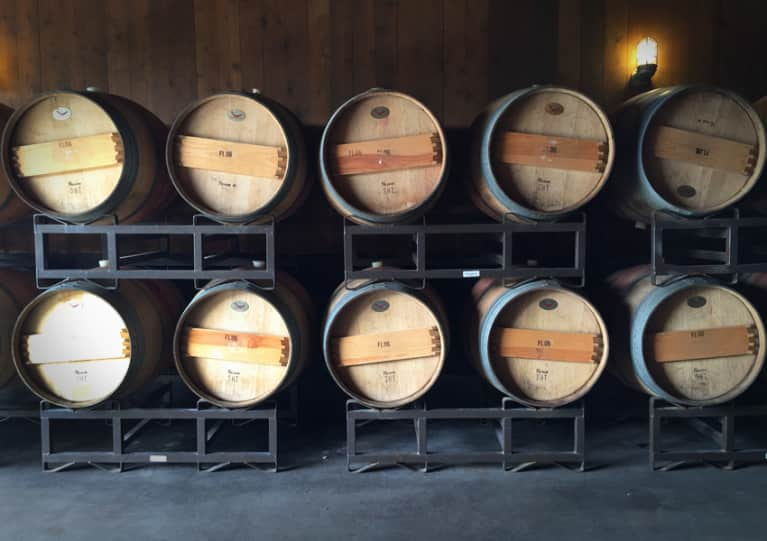 Frog's Leap Wine Tasting Flight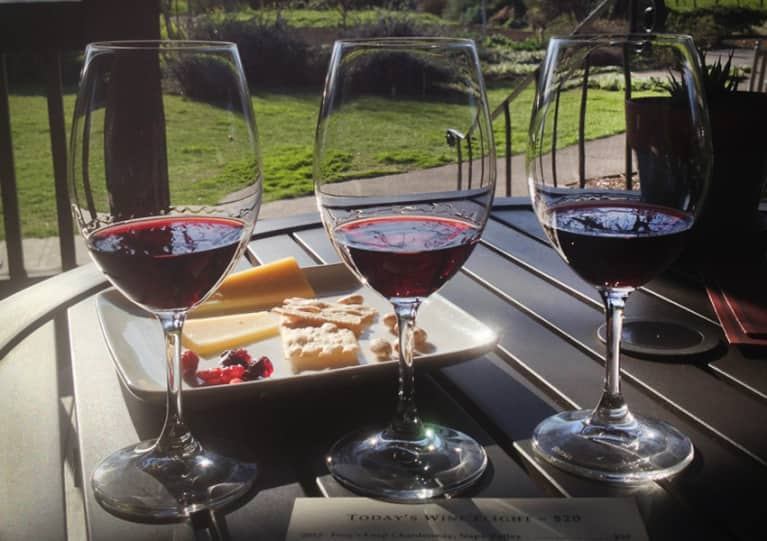 Cabbage growing in the vegetable garden at Frog's Leap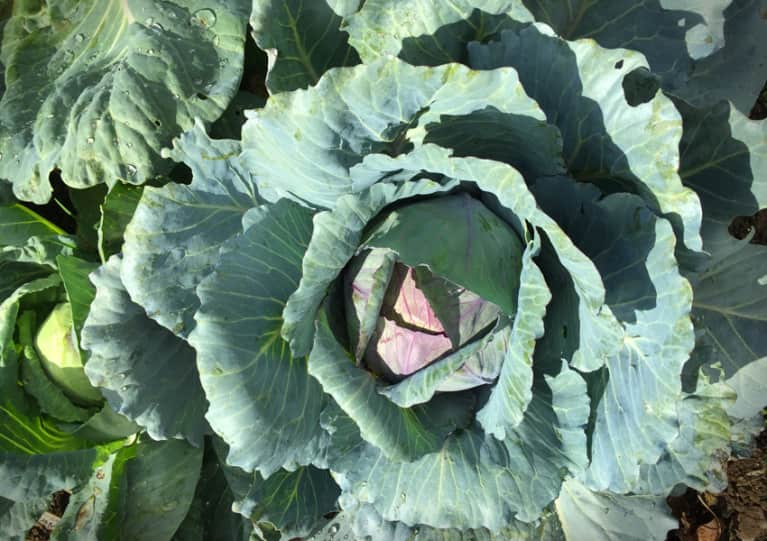 Pumpkins grown at Frog's Leap vineyards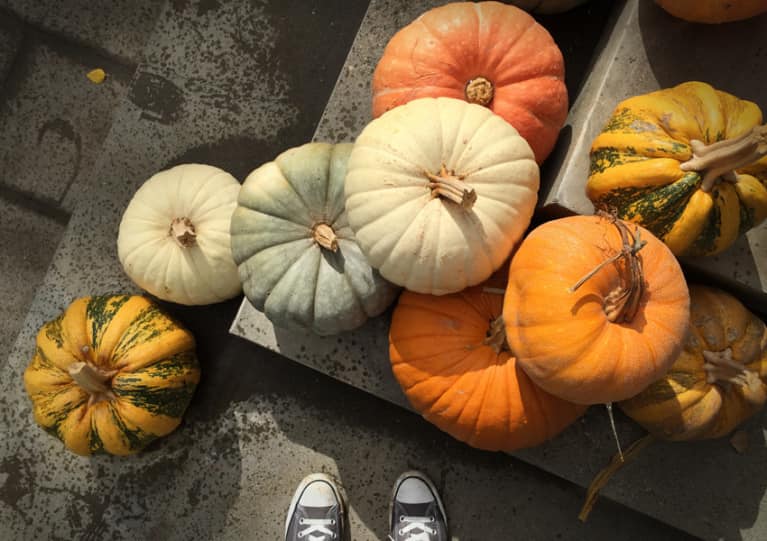 Eggplant growing in the veggie garden at Frog's Leap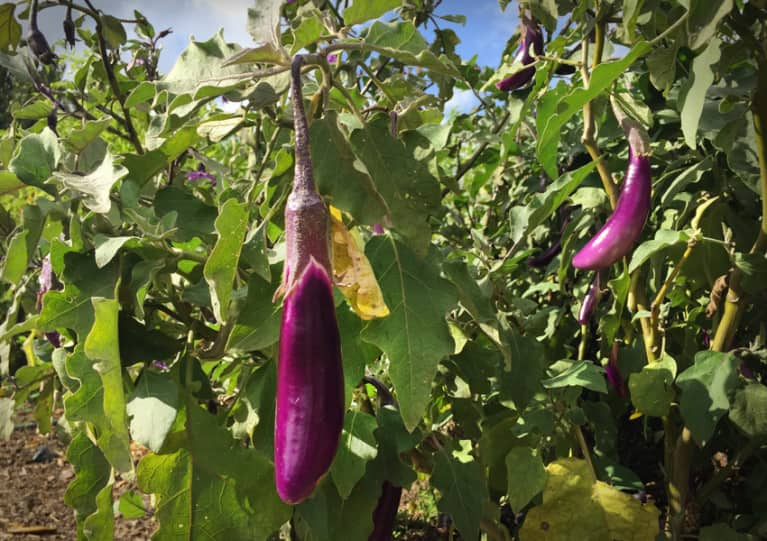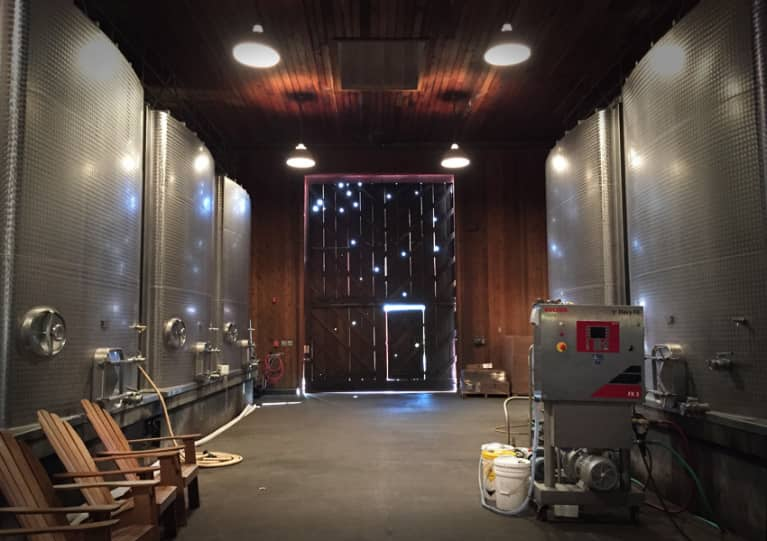 Looking up inside the barn at Frog's Leap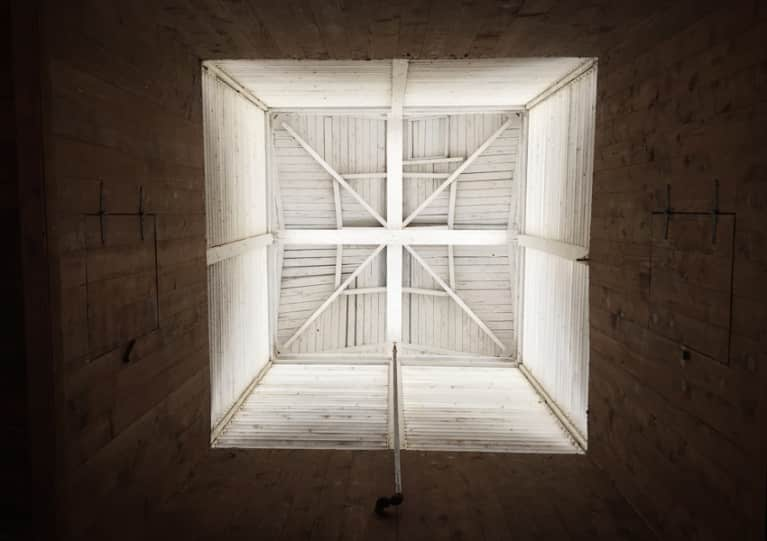 Photos courtesy of the author