6 Tips To Take Great Photos Of People You Love
In the age of Instagram, I've noticed that many people believe a good picture comes from using the right filter. Or having a fancy camera.
Guess what? They're so wrong!
Good pictures are about capturing moments and beautiful light. No special equipment needed.
Some of the top photographers in the world are trading their DSLRs for iPhones to document everything from combat to fashion. So don't get caught up in this technology myth; you can take stunning photos with the simplest camera.
As a photojournalist and wedding photographer, I've spent the last 15 years practicing this art of photographing people all over the world, and here are my all-time favorite tips.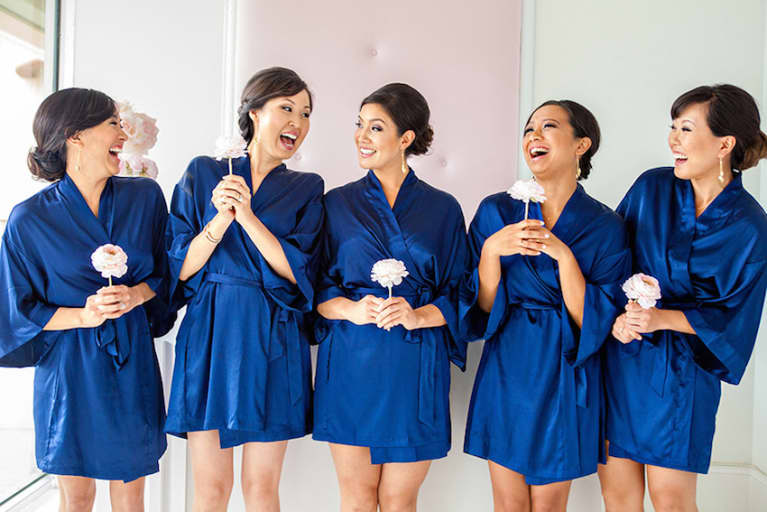 The camera loves laughter!
If you're a natural comedian, congratulations. For the rest of us, getting people to laugh on demand seems challenging.
Keep in mind that people like to laugh. Most of us are self-conscious in front of a camera, and laughter releases that tension. So you may not have to do much to get a reaction.
Set up the photo, and as you're shooting – keep talking to your loved ones. I find that asking people to turn and look at each other – and smile – is often all it takes. They find the request awkward or funny, and the next thing you know, the group is genuinely laughing.
Find a different perspective.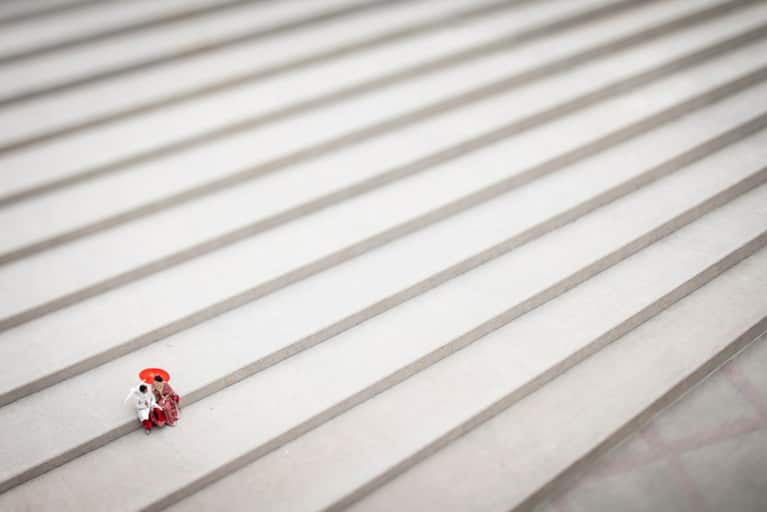 Most photos are taken are at eye-level.
But a birds-eye view (or a bug's view) of the world can transform an ordinary scene into an extraordinary one.
When you're out taking pictures, ask yourself, "Is there an angle here that I could take advantage of?"
For example, the photo above was taken from a pedestrian bridge. Ask yourself, "Does the picture get better if I shoot from the floor, grass, or sand? What about from the balcony?"
Practice taking your camera to places the eye doesn't normally go.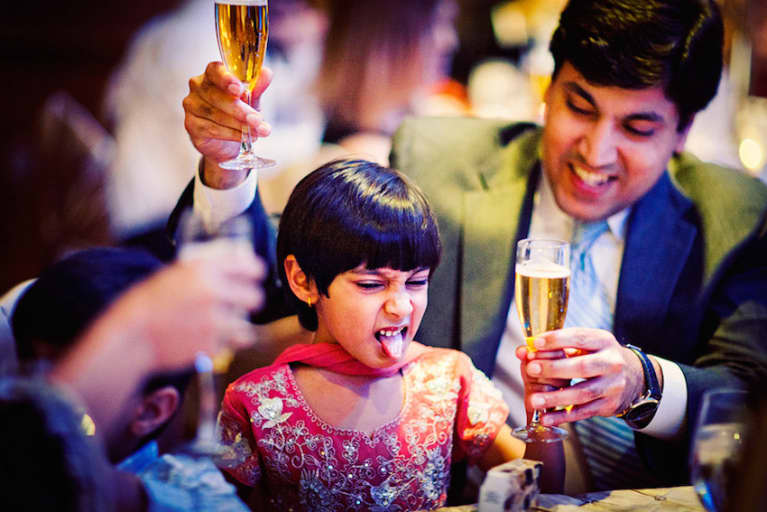 The best photos capture a "decisive moment."
That's the term photojournalists use to describe a candid, unposed moment caught in time. Pros anticipate where peak moments are going to happen (for example, anticipating someone laughing at the end of a joke) and position themselves to be ready for action.
This means getting your camera focused and ready – up to your face – before anything good actually happens.
Warning: this takes patience! If you're willing to wait for decisive moments, you will get amazing pictures.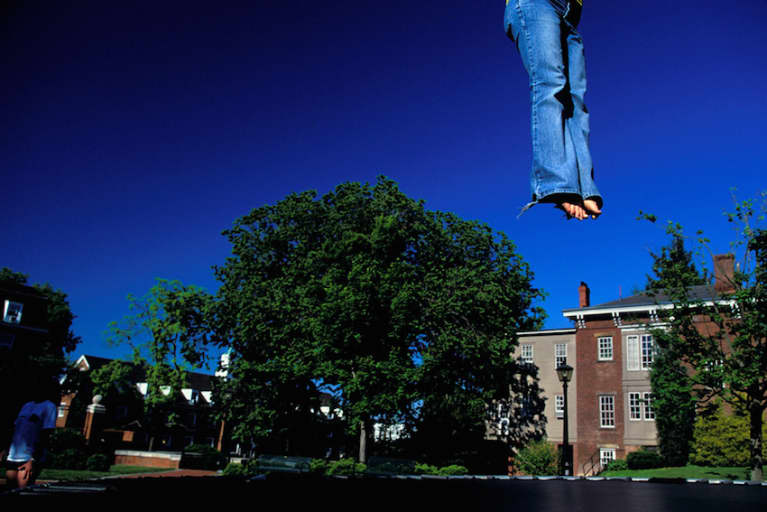 Photographing faces is great. But next time you're taking pictures of people, give yourself the no-faces challenge.
You may find that hands alone can be exquisitely expressive. Toes dipped in the sand, tiny fingers clutching an ice cream cone – these are beautiful moments told in an unexpected way.
Someone walking into the landscape (instead of facing you) could make for a more artistic photo. Every so often, breaking the rules is a really good idea.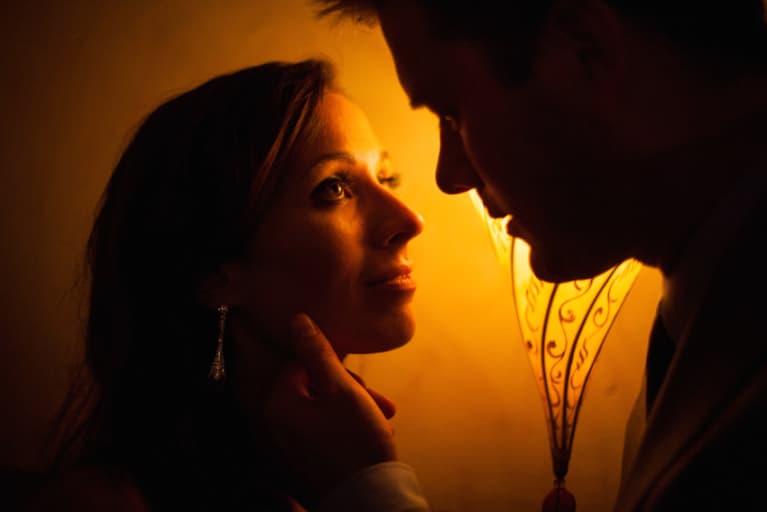 George Eastman once said, "Embrace light. Admire it. Love it. But above all, know light. Know it for all you are worth, and you will know the key to photography."
Light is powerful in photographs. Pay attention to the direction of light in your environment (where is it coming from?) and the quality of light (is it soft, or harsh?)
Directional light, such as a single window or a lamp in a dark room, is beautiful for intimate portraits. Light creates mood, so use it as a way to express a particular feeling in your pictures.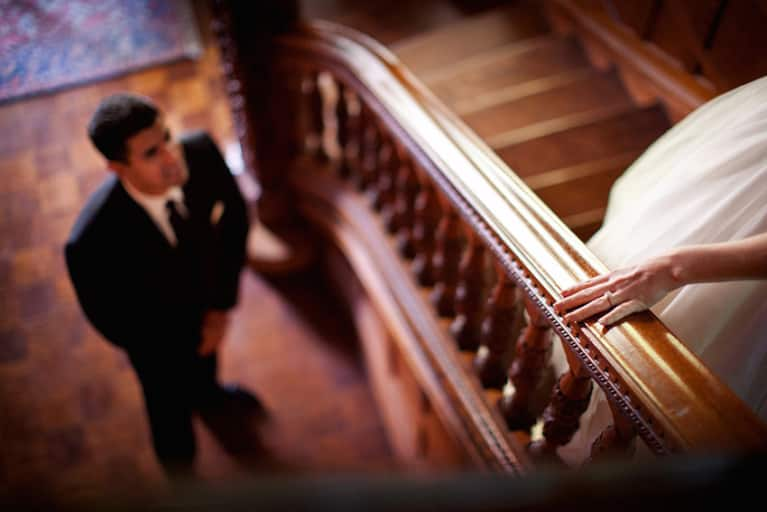 When it comes to photography, failure is good. Taking better pictures is about experimenting – taking creative risks. As you know, risks are risky!
Sometimes you fail and sometimes you make a beautiful one-of-a-kind picture. Pros throw away hundreds of "outs" from a photo shoot, and only use a handful of "keepers." So think outside the box and try some new techniques the next time you're taking pictures of your loved ones.