Yoga Parking Tickets: Citation Salutation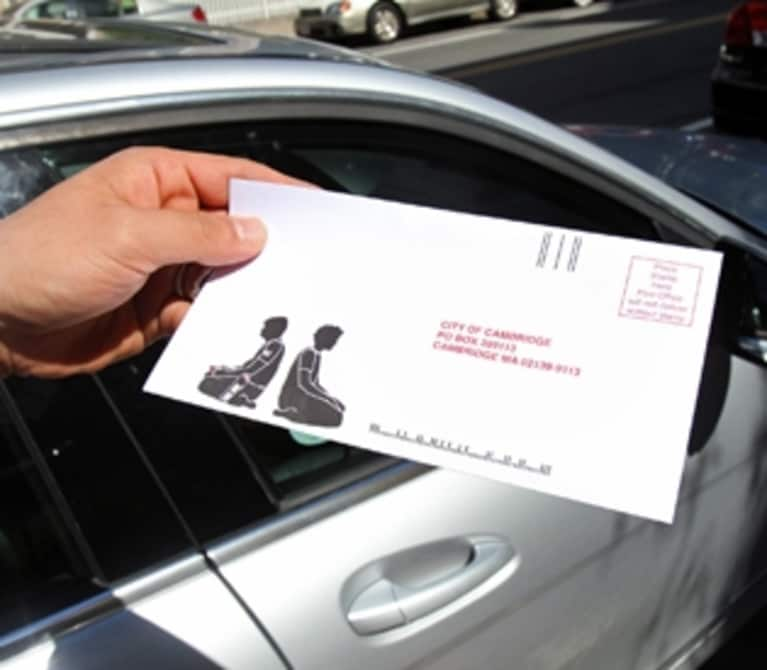 No one likes receiving a parking ticket. But would you be a little bit more zen about it if the parking ticket on your windshield was a "Citation Salutation"? The city of Cambridge, Massachusetts hopes so.
The Boston Herald reports that the city printed 40,000 of these yoga parking tickets as part of a public art project by Daniel Peltz. (There's also a mural in Cambridge called "10,000 Excuses" poking fun at the excuses that drivers often give.)
City official, Susan E. Clippinger, says "It's trying to debunk the idea that all parking tickets are a hostile action, because I don't think they are. We're not writing tickets to get somebody. We're writing tickets to help make the city function."
Check out the close-up of the envelope below. What do you think?