Q & A with Artist CAM: The Yoga Sessions Series, Meditation, Ganesh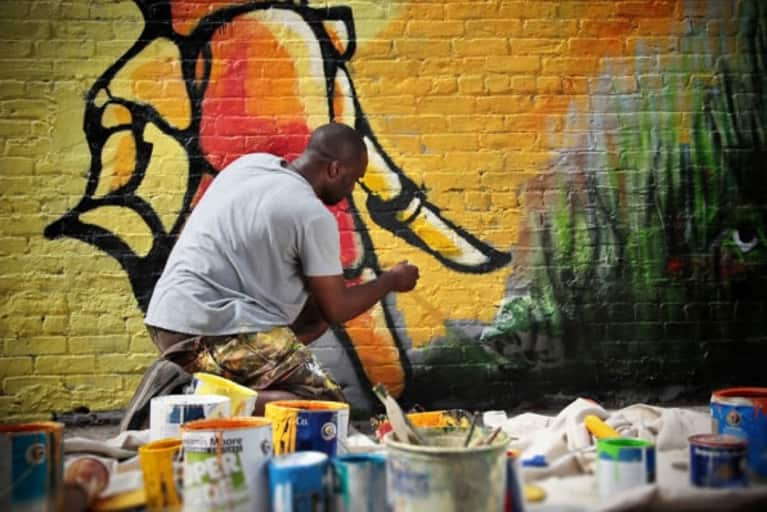 If you've ever been to the DUMBO neighborhood of Brooklyn, then you've definitely seen the work of artist Craig Anthony Miller, aka "CAM". His beautiful murals have positive messages and his famous Ganesh series of paintings have made CAM well-known in yoga circles. CAM is not only passionate about his work but his spiritual development as well. Simply put, he's a great guy. His art can stand on its merit alone, but to know CAM the person, and the meaning behind his work, makes it even better.
With the DUMBO Arts Festival kicking off this weekend, I talked to CAM about The Yoga Sessions, his yoga and meditation practice, his influences, and more.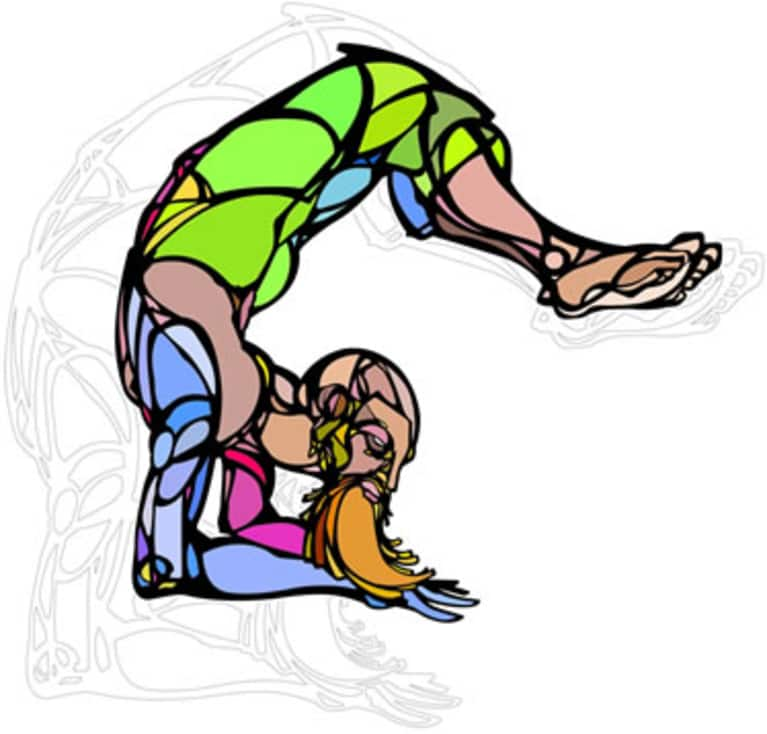 MBG: So what exactly are the Yoga Sessions?
CAM: The Yoga Sessions is a compilation of music put out by Derek Beres' Earthrise Sound System. Derek and I created Earthrise Arts about six or seven years ago. What's great about the music is that it's so different than music that's typically associated with yoga. Most people associate yoga music with being very serene, but Derek's take is totally different, and offers a real fresh perspective.
So The Yoga Sessions exhibit in Dumbo this Friday will kick off the Dumbo Art Festival. It's part music and part art. I?m the art part. For The Yoga Sessions I created a number of yoga poses and tried to provide a fun look. It's a little different from my traditional pieces.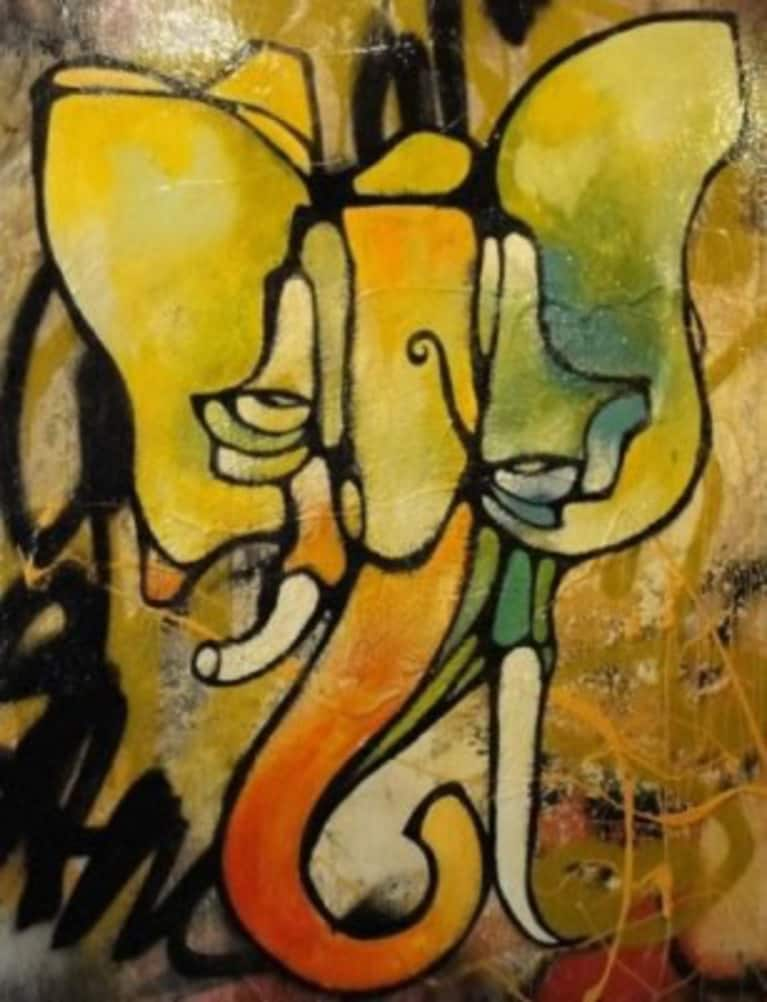 So this is different from your famous Ganesh series?
Yes, a lot of people know me from the Ganesh series and at the show they'll be side-by-side so people can compare them.
Why and how did you get started with Ganesh?
I really like what Ganesh stands for --- for removing and overcoming obstacles. These are things that each and every one of us can relate to. I first got exposed to Ganesh through Derek, when he was going through his yoga training. It just sort of hit me and then I started with one painting (I still have it), which in retrospect is actually kind of crude looking. Things just evolved from there. In the future I'd like to do full-on body painting of Ganesh -- showing his body, adornments, and jewelry.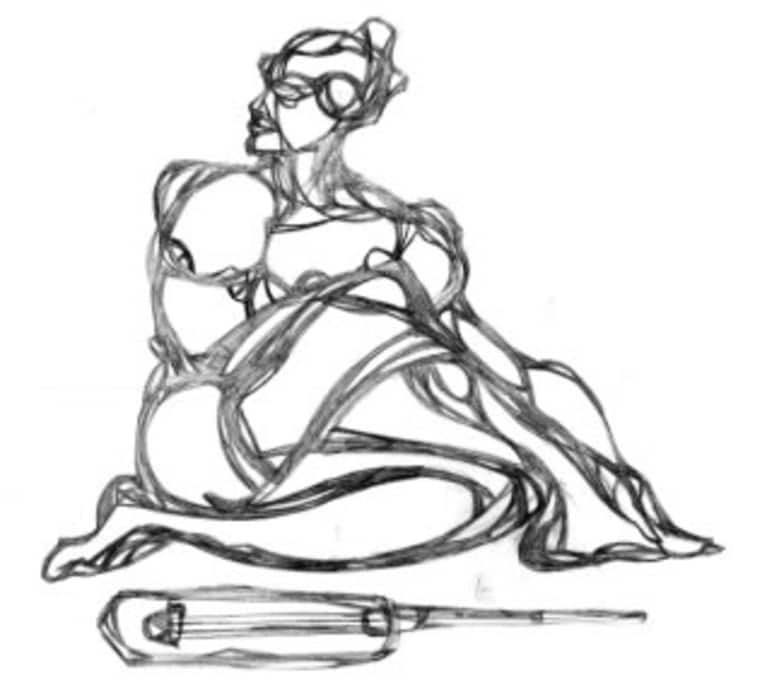 What do yoga and meditation mean to you?
First of all, I need to practice a lot more. I call myself a closet yogi as I typically practice alone. So many people encourage me to take classes because of the energy level of in a studio when you practice with a lot of people. For me yoga is still an evolution from running. I was on the track and field team at St John's and will actually be running my eighth marathon at the New York City Marathon -- but the last marathon I ran was six years ago so we'll see how it goes. Back to yoga and meditation, I'm still working on both. My meditation sessions are about 15-20 minutes and I try to commit to it daily. Meditation helps me focus, it calms me down, and when I'm totally overwhelmed or stressed, meditation gets me through the next few hours. For me it's more important than sleep. I really want to do a lot more of it -- every day. Meditation helps me be more productive.
Does mediation help you creatively?
Yes, definitely. Meditation helps me focus, especially early in the morning. Calming down and breathing for a few minutes really puts me on a great path for the day. It helps me take each project one at a time.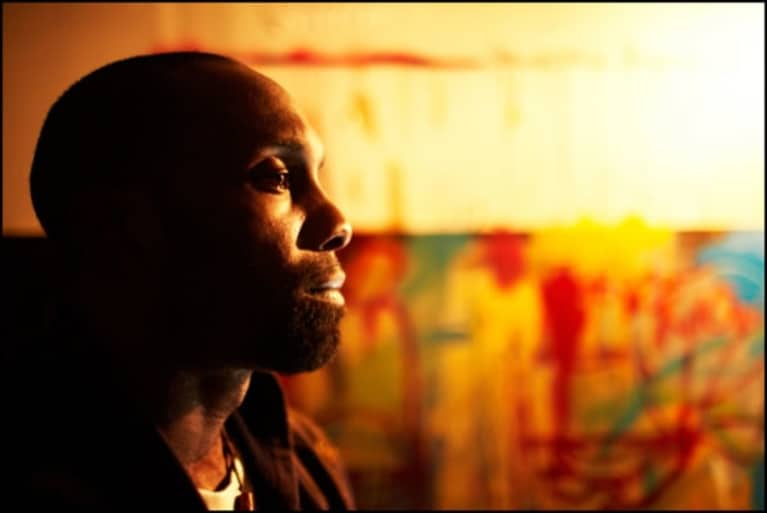 Who are your influences?
I'm from a graphic design background so I look at line work and a lot of sketches. Lately people like Ryan McGinness. I love Basquiat -- the way his passion came out on the canvas had such a rawness and beauty to it. Jerry Grant is amazing, too. Everyone from my studio inspires me. I always joke that I'm the least talented guy there.
Dolphy is an artist here in Dumbo that I try to catch up with every day. He's in his 80s but looks like he's in his 60s. I love his positive outlook, and his thoughts on the creative process. He says when your art is stuck that you should put it away and go on to something else. He also talks a lot about getting caught up with living and the difference between living and creating. It's always important to ask yourself which you're doing.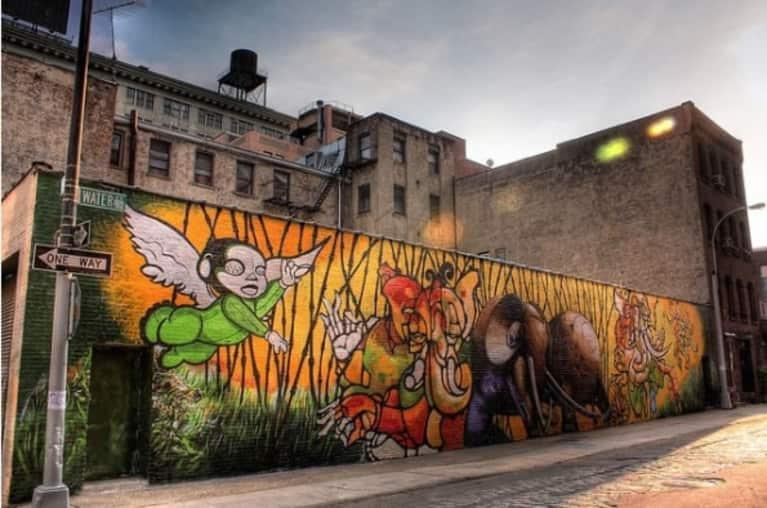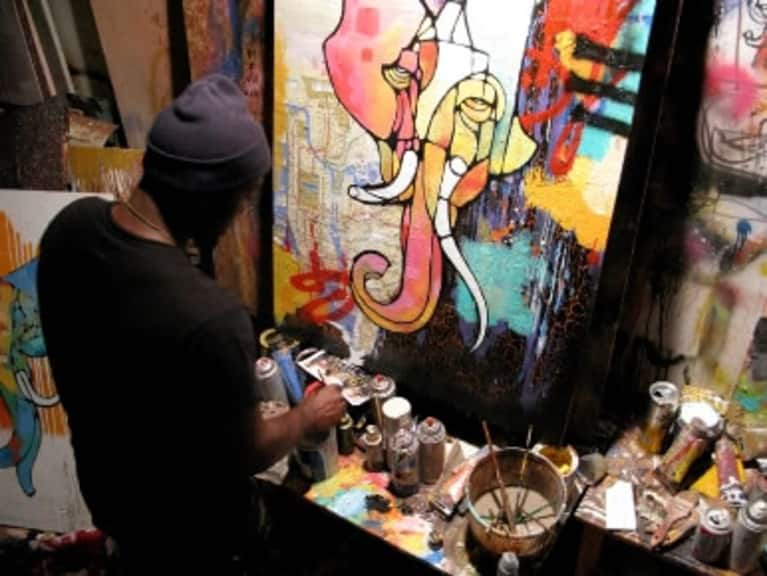 I think the next move for me is sculpture, taking the canvas and bringing it to 3-D, creating something robust. I've been researching Fauvism a lot lately, doing some experimenting of my own, trying to develop a new 'me'. I think it's so important to continue to grow, to reinvent yourself without losing yourself. Whether you're a famous artist or just someone looking to create, you have to take time at one point or another and explore your mind and soul. This is where I'm at -- a crossroads, though I'm excited to see how everything unfolds.
For more on CAM and The Yoga Sessions:
EarthRise Arts, EarthRise SoundSystem
Credits: Water Street mural via Josh Derr, last image via Miguel Ovalle