Shepard Fairey Promotes Coastal Preservation
Artist, Shepard Fairey, has teamed up with The Surfrider Foundation to promote coastal preservation and celebrate the organization's 25th anniversary. Although the original Fairey piece above has been auctioned off, you can buy these cool "Jaws Wave" organic t-shirts that Fairey made to support the foundation.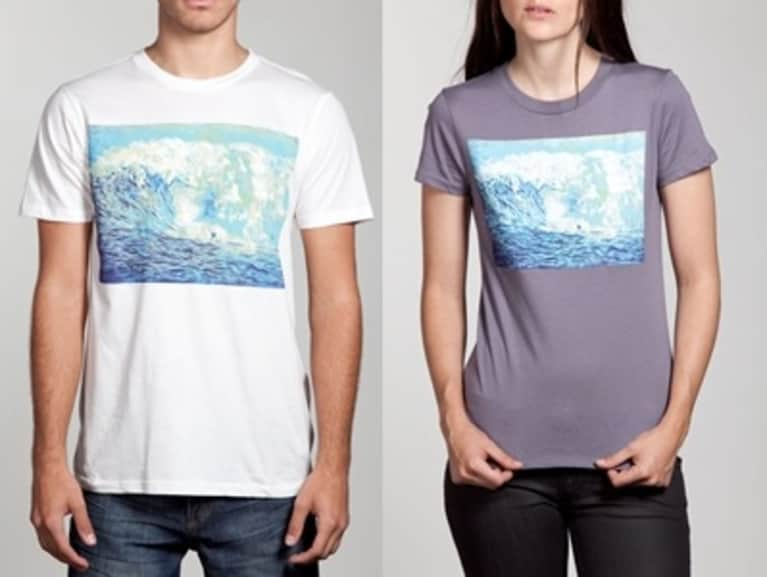 Seeing these t-shirts brings back personal memories of waiting too long to buy, and subsequently missing out on the limited Shepard Fairey Dalai Lama prints that he sold back in March.
The t-shirts come in a few colors and you can buy them on Fairey's OBEY site for $32-$35.
Thanks to CoolHunting for the tip!