A 5-Minute Workout For Your Best Body & A Life You Love (Video)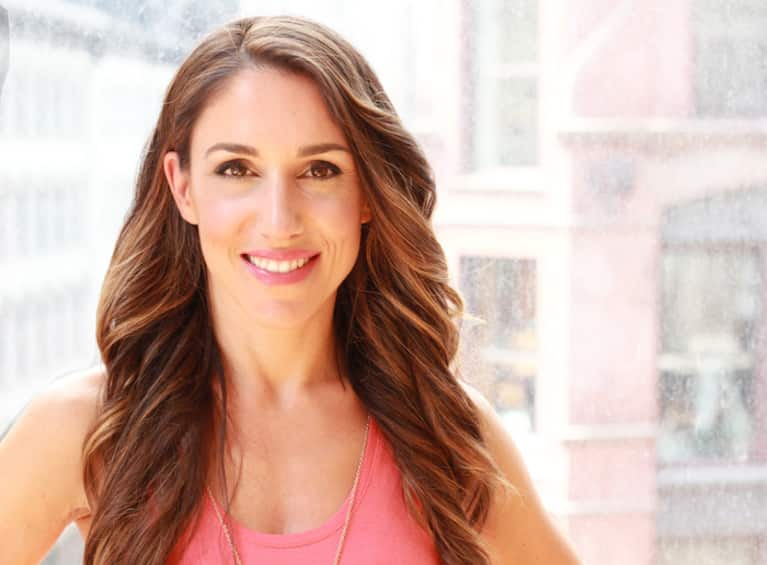 What I love most about the short workout we are doing today is that it won't just give you physical effects, but it will help shift your mood and perspective. Quickly. And shifting your mood will have a dramatic effect on your day in terms of how you interact with others, what you choose to eat, and how you choose to spend your time.
While moving, we're going to be saying mantras. Out loud.
I know it sounds a bit strange, but keep an open mind and give it a try. You're going to have the opportunity to set some clear intentions for the day ahead. And I bet you'll be surprised at how it makes you feel.
I invite you to catch yourself if, during this five-minute workout, you find yourself saying, "This is too hard, this is too easy, the music is too loud, the sound isn't right, the lighting isn't right, the temperature of the room is too hot" and so on.
We're trying to get away from NEEDING all the elements to be perfect in order to get the most out of a workout. (Or life, for that matter!) Nothing is ever perfect, nor will it be.
Here are some tips to guide you through the workout at the end of this post:
1. Play the video and follow along.
Seriously. Get up and do it with me! This INTENTION workout is all about focusing on what it is you want and putting 100% of your attention on that and nothing else.
It's about giving yourself permission to shine. It's about deciding that you are not going to wait until someone tells you it's YOUR TIME, but rather claiming it for yourself, right now. Do your best. Leave the rest.
2. Feel free to write down these mantras.
IT'S MY TIME.
MY VISION IS CLEAR.
3. Set your intention.
Setting intentions can be done for the day, the week, the month and the year. Be as specific as possible.
Even if you are not exactly sure what you want yet, start declaring MY VISION IS CLEAR vs. "I'm not sure, I don't know what I really want, I'm confused". When we feel confused or overwhelmed, it is very hard for our minds to start to come up with powerful solutions and ideas.
Write down your intention for today. If you're ready, write down your intention for the week or the month. And if you're feeling super clear, write it down for the year to come.
For more short workouts, visit us HERE.